Develop your story idea into a world of its own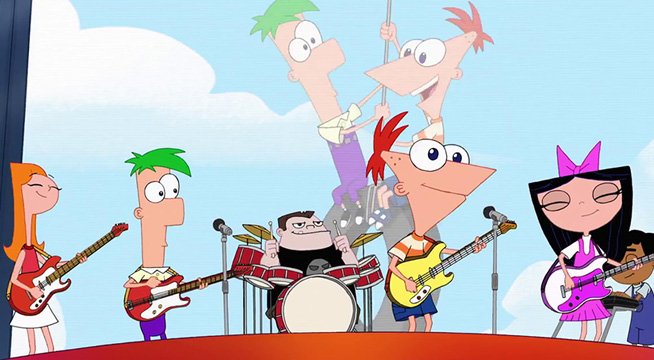 Everyone has IDEAS; now learn how to take that idea/sketch/napkin drawing and build it into a STORY with relatable characters, solid structure, and themes using timeless, but simple techniques inspired by everything from ancient myths to contemporary film, books, comics and animation. Students will develop their own ideas, characters and stories using written premises, outlines, treatments, fictional biographies and character histories, becoming the absolute authorities on their invented worlds – with an eye toward preparing each student's creative development work for real-life application in their media of choice; film, TV, animation, comics, etc.
Registration Period
Jul 19, 2023 - Oct 09, 2023
Course Start
Oct 01, 2023
Assignment
Due each week. Expect to spend 8-10 hrs/wk viewing lectures, Q&A, and time on assignments.
The more you know, the better.
Week #1
Overview of Course, Steps, and Goals: the Need for Intellectual Property
Intro to story: What is it? Why do we love it? How do we make it? | Selection and creative thinking process techniques; how to effectively select what to spend your time on: from doodle to passion project
Week #2
Brainstorming Tips and Tricks
An Introduction to Building Strong, Relatable Characters | Lecture and Scene Analysis on Powerful Character Introductions and First Impressions | Using contemporary and classic film and TV | Flexing and Applying Your Critical Eye to Introducing Characters
Week #3
Writing What You Know
Writing What You know | Heroes and Villains | Cliche vs Archetype | Caricature vs Character | One dimensional vs multi-dimensional | Writing Character bios (becoming experts on your char) | Defining Char needs, wants, behavior | Character contrast and supporting cast
Week #4
World Building: Small Scale and Large Scale
Building your story: from stick man to final render | Story vs. plot / what vs. how: what happens and how to show it | Image systems and motif; the seduction of pretty pictures | Serialized vs. episodic
Week #5
Story and Structure
Classical and contemporary models for story | Three-act structure and other lies | A, B, and C plots | Deciding what works best for you
Week #6
Putting It All Together
Deciding which story to tell; the Star Wars model | Building your story, then writing it: note cards, outlining, sculpting; writing inside out vs. outside in; just like drawing | Weaving character and story: how to build theme; where to find it and when; controlling ideas and keeping it simple
Week #7
Building Loglines and Descriptions
The elevator pitch: how to take your creative research and pare it down to bare essentials | Workshopping with peers: collecting constructive criticism
Week #8
How to Schedule and Strategize Your Creative Project
Now what? Planning for next steps: intro to TV, feature, and comic strips; writing novels/prose | Pitching/selling vs. controlling your I.P.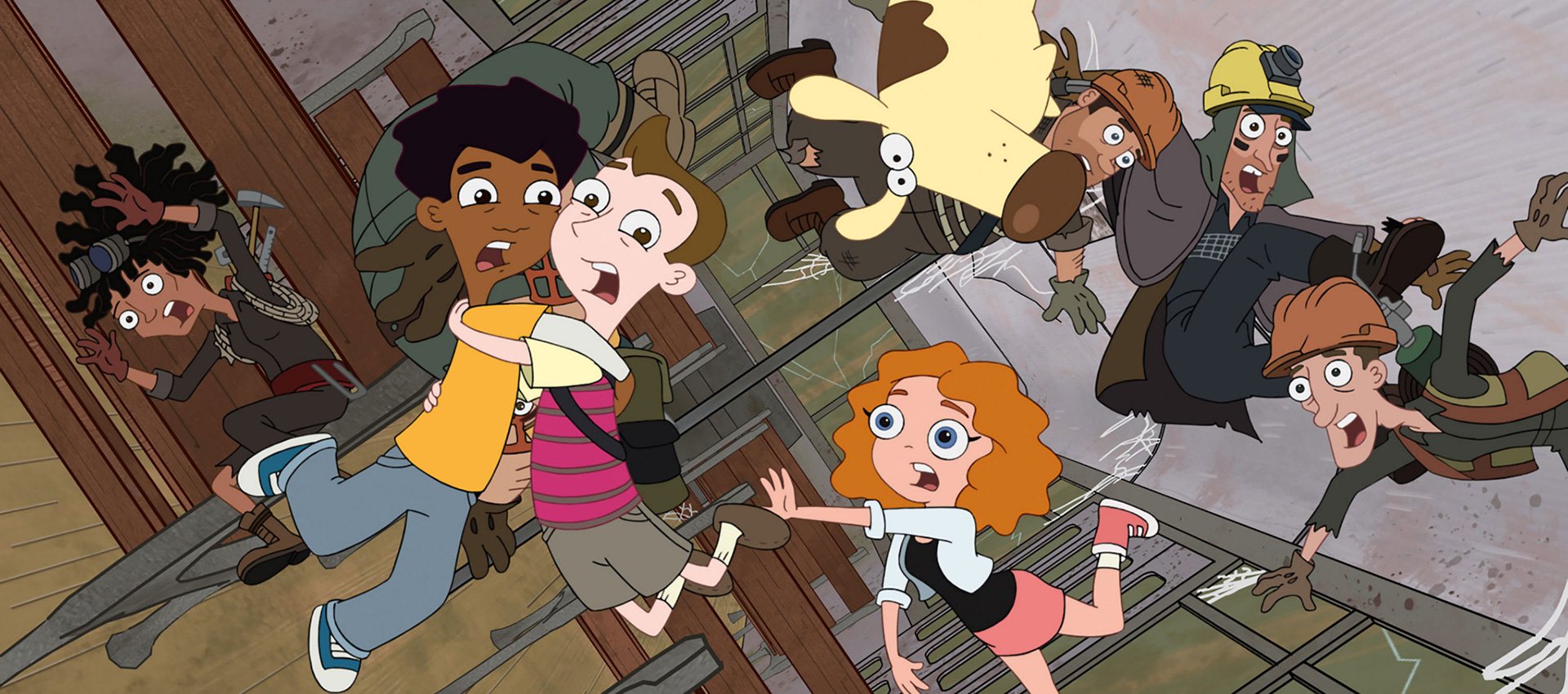 Unleash your creative potential

Writer & Storyboard Artist
Course Start: Oct 01, 2023
Joshua Pruett is an Emmy Award-winning Writer best known for his work on MYSTERY SCIENCE THEATER 3000, THE LAST KIDS ON EARTH the animated series, and the original feature for Disney Plus, PHINEAS AND FERB THE MOVIE: CANDACE AGAINST THE UNIVERSE. His first original middle grade novel SHIPWRECKERS: THE CURSE OF THE CURSED TEMPLE OF CURSES, OR WE NEARLY DIED. A LOT. with Scott Peterson debuted May, 2019 from DISNEY/HYPERION.

Joshua has over fifteen years of experience inflicting laughter (and monsters) on others as storyboard artist, writer and creative consultant for Crunchyroll, Outright Games, LEGO, Warner Animation Group, Pure Imagination Studios, Disney TV, DreamWorks Feature Animation, Nickelodeon, DreamWorks TV, Awesomeness TV, Sprout/NBC Universal, Disney China/Beijing, Zombie Bake Shop, Netflix, Paramount Feature Animation as well as developing THE HAUNTED MANSION for Disney TV with Scott Peterson.

He is also the author of THE JUNGLE BOOK: THE STRENGTH OF THE WOLF IS THE PACK, with Scott Peterson, an adaptation and expansion of the 2016 live action feature film, the horror short story collection THE MISERY COMPANY and AVATAR: THE LAST AIRBENDER: LEGACY OF THE FIRE NATION from Insight Editions (2020).
Instructor's Gallery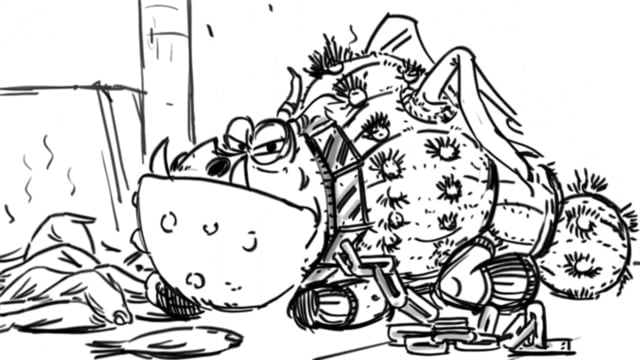 PRICING SCHEDULE
Even though our courses are the most affordable for the quality of education, these finance options allow you to focus on your goals instead of the barriers that keep you from reaching them.
Fall TERM REGISTRATION
Now Open
Jul 19, 2023 - Oct 09, 2023
COURSE BEGINS on Oct 01, 2023

What makes this learning experience unique?
PERSONALIZED FEEDBACK
Receive personalized feedback on all assignments from the industry's top professionals.
LIFETIME ACCESS
Enjoy lifetime access to the spectrum of course content, including lectures, live Q&As, and feedback sessions.
CERTIFICATION
Show off your Certification of Completion when you turn in 80% of course assignments.
FLEXIBLE LEARNING
Learn anywhere, anytime, and at your own pace with flexible, online course scheduling.
Testimonials
Informative, knowledgeable and answered a lot of questions I had about story and the business of it.
Santosh
Josh has been a great resource for learning. His experience and knowledge was obvious and he was very engaging with the class about topics and additional reading material suggestions.
Erik
Josh is very knowledgeable. He broke down story development in a way that makes it easier for me to understand what makes stories great. I really enjoyed learning under him.
Abram
Joshua was able to create a great and most of all safe space to share ideas. It made me feel like I was taken serious, especially since I've been struggling with insecurity issues. His feedback was always very good and helpful.
Janneke
Need guidance? We're Here to Help.
We can help with admissions questions, portfolio review/course recommendations!
What are you interested in?