Jump Start into Animation!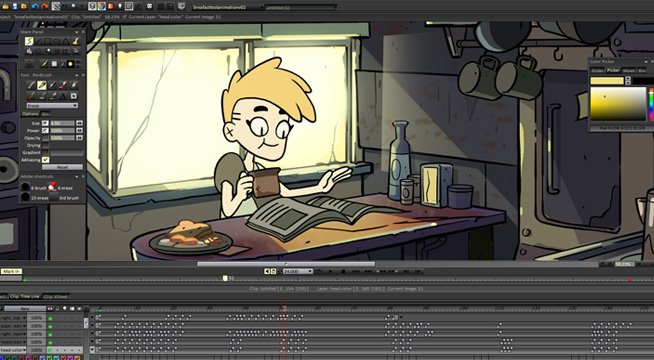 Put down your pegbars and pencils, because this class is about learning animation the modern way. Students will dive head first into a series of projects specially designed to get you animating fast. Starting with the foundation, we will get an introduction to Adobe Animate CC and learn about the principles of motion. Students will practice being an animation clean up artist, design their own animation friendly characters, and build a walk cycle.

This class will introduce students to basic 2D rigs (IE: Symbols), and we'll learn to combine these new tools with traditional animation techniques. We will go over the process for finishing animation, including inking, coloring and even lighting. In the final project, students will animate their own short loop. After completing this course, students can take the 2D Animation Essentials course.
Registration Period
Oct 12, 2023 - Jan 29, 2024
Course Start
Jan 23, 2024
Assignment
Due each week. Expect to spend 8-10 hrs/wk viewing lectures, Q&A, and time on assignments.
PREREQUISITES
Course pre-req: Analytical Figure Drawing, Fundamentals of Character Design
MATERIALS
Adobe Animate CC, Wacom Tablet (or equivalent), Adobe Premiere | Recommended reading: The Animators Survival Kit by Richard Williams
The more you know, the better.
Week #1
Crash into Flash! Learn the basic tools of Adobe Animate CC and how to use them
Get a Crash course in Flash, No wait! Please don't crash flash, I forgot to save! | Create a Standard Animation Document | Go over basic drawing tools| Practice animating Text | Learn to animate a bouncing ball based on the principles of motion. | Discuss Timing charts | Learn how to export gif's
Week #2
Fundamentals of Traditional Hand Drawn Animation
Hand drawn, I thought Animation was done a computer? | Continuing the basic principles of traditional animation | Learn how to rough out a drawing and create a more dynamic ball bounce with squash and stretch. | Animate a simple blob character | Add in-betweens to smooth out animation | Traditionally Animate a flapping flag
Week #3
Animation Clean-up!
It's like your first day on the Job! | We learn to animate by cleaning up rough animation | Learn advanced flash drawing techniques | Drawing on model | Coloring animation | Coloring line art | Brush coloring modes are explained | Work on a scene from Kitchen Magician, An animation by Jack Cusamano
Week #4
Character Design for Animation
Design your own Animation friendly character! | Draw a complete Animated Character turnaround. | 8 poses on the Photoshop Timeline. | Track facial features to retain likeness. | Hone our rotation abilities and keep designs very consistent. | IMPORTANCE OF SIMPLICITY
This is a BIG one! | We learn about walk cycles, and the Richard Williams way of constructing them. | Discuss the 4 poses needed to make a walk cycle | Complete a practice walk cycle | Then create an original walk cycle with your own character | Study the arcs, bounces and timing of a walk cycle | Discuss secondary animation on a walk cycle. | Demonstrate how to effectively loop a walk cycle.
Week #6
Lip Syncing, a lesson in Flash Symbols, Nested Animations and Basic Rigs
Design your own character based on a voice over provided | Learn the 10 mouth shapes needed for basic speaking | build a simple face rig and animate a character talking! | Discuss Flash tricks and puppet style animation | Nested symbols and how they are used. | Learn about the FRAME PICKER | Classic Tweens and how to use them effectively with EASES | Demonstration on Layer Parenting and simple puppet rigs. | Alternative cleanup methods using the pen and pencil tool.
Week #7
Roughing Out and Completing Complex from Storyboard
Movin' on up! |Animate a scene from a short film with a layered Background. | Discuss more concrete animation methods and how to draw "ON MODEL." | Using a character turn around sheet effectively. | Rough out character animation based on an animatic. | Smearing, anticipation, timing and arcs. | Pose to pose style animation. | Applied secondary animation.
Week #8
Create Your Own Animation! ( a looping short)
It all comes together now. We'll Learn about the entire animation pipeline | Complete and execute your own idea from storyboarding, to final animation | Learn to export animation for final compositing | Importance of PNG Sequences | This is a mini After Effects and Premiere Pro tutorial | Add lighting and shadows and other compositing tricks in After Effects to our animation. | Exporting lossless video formats | Sound and final touches | getting your animation ready for social media. | The importance of completing independent animation projects, such as submitting to "Loopdeloop." | Students will have two weeks to work on final assignment.
Week #9
Continue Creating Your Own Animated Loop (a looping short)
Students will continue to work on the final homework assignment.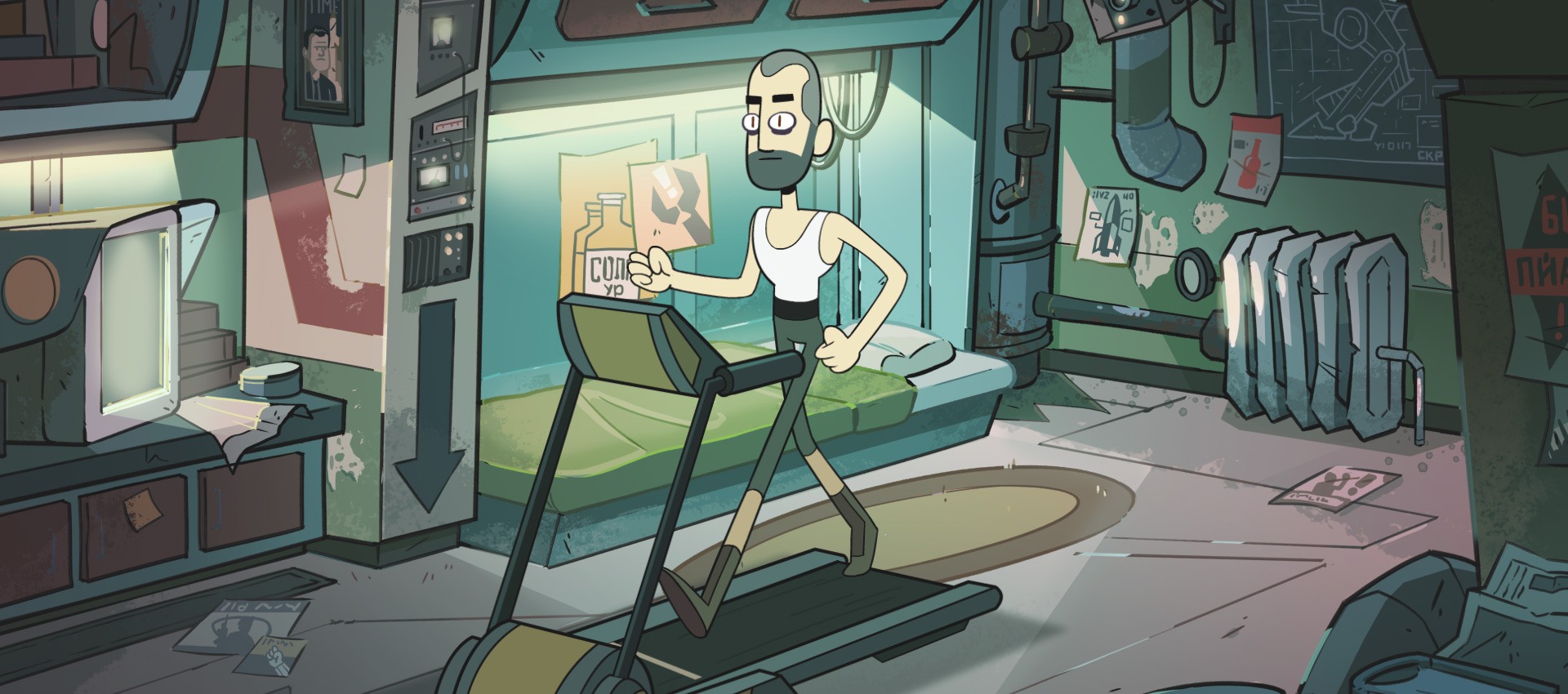 Unleashing your creativity

Animator
Course Start: Jan 23, 2024
Perry Hull is a professional industry 2D animator at Bento Box Atlanta. Graduating with a BFA in Media Arts and Animation from The Art Institute of Ohio-Cincinnati in 2015, Perry has worked on many different projects for Disney, Marvel, Comedy Central, Adult Swim, Netflix, Apple and PBS. Perry is currently making personal cartoons on Newgrounds, he has gone on to help  storyboard and animate with Rooster Teeth, Hazbin Hotel, Flash Gitz, Studio Yotta, One Plays and Game Grumps.
Instructor's Gallery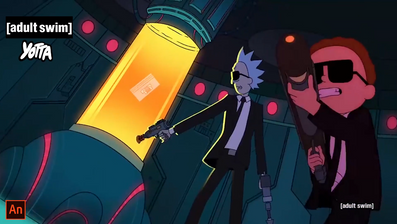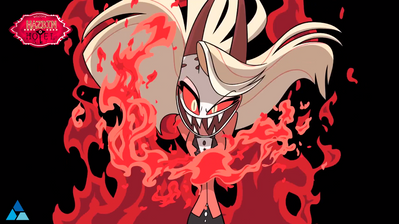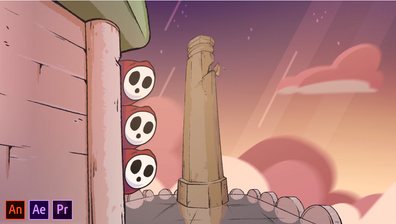 PRICING SCHEDULE
Even though our courses are the most affordable for the quality of education, these finance options allow you to focus on your goals instead of the barriers that keep you from reaching them.
Winter TERM REGISTRATION
Now Open
Oct 12, 2023 - Jan 29, 2024
COURSE BEGINS on Jan 23, 2024
Testimonials
Absolutely amazing teacher!! I couldn't have asked for a better class!
Isabella
I had no previous knowledge in animation and now after the course I'm able to create a short animation by myself!
Yaara
As an amateur animator it's hard to pick tools you want to stick with, so seeing a professional workflow and how they use software and tools was very eye-opening.
Emily
Need guidance? We're Here to Help.
We can help with admissions questions, portfolio review/course recommendations!
What are you interested in?