Learn the basic principles of 2D Animation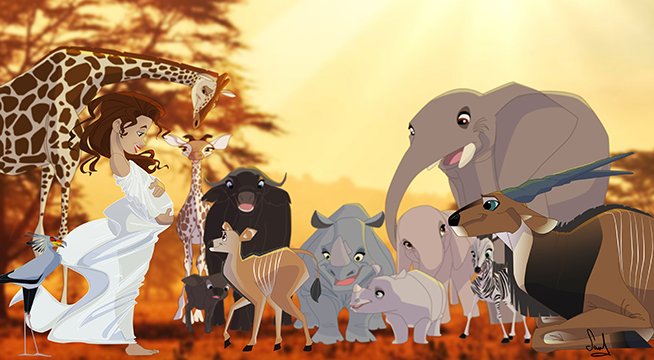 Students will develop their visual accuracy when drawing poses, which will help in creating animations that feel more in line with nature and real life. From the basic principles to the importance of emotion, this course will focus on understanding how to create appealing and efficient 2D animations. This course will help students develop a heightened sense of timing related to physics, which will aid in creating sharper instincts for assessing animation integrity. By the end of the course, students will become skilled at strong facial expressions, how to break down a line of dialogue, how to create motion blur, and how to use video reference to improve your animation. Finally, the course will introduce a professional animation software that is becoming accepted and implemented more and more throughout the industry. This course uses ToonBoom Harmony, either the "Advanced" or "Premium" version (must have bitmap feature). Students should have taken at least one animation course prior to enrolling in this course, and should be familiar with one animation software.
Registration Period
Feb 05, 2023 - Apr 23, 2023
Course Start
Apr 20, 2023
Assignment
Due each week. Expect to spend 8-10 hrs/wk viewing lectures, Q&A, and assignment.
PREREQUISITES
Students should have a foundations animation class prior to this class as well as a strong sense of figure drawing. Foundations in Modern 2D Animation
MATERIALS
ToonBoom Harmony (Advanced or Premium), Adobe Premier (or equivalent)
The more you know, the better.
Week #1
Introduction and animation basics
Review of the Animation Principles using simple shapes (sphere, cube) animating these forms in a easy to understand demonstration | Carry over these principles into a flour sac character and finally into a simple character design of a human | Loose drawing overview and demonstrations
Week #2
Understanding and decomposing a movement
What motivates a character? Emotions? Dialogue? | How to take a large acting shot and reduce it to the essential body poses that will communicate the most with the least amount of drawings | Break down the behavior into Key poses
Week #3
Animating straight head
Stretch / Smears: Tips on the various styles of drawing motion blur and smears | Animating and demonstrating a simple flour sac and also a simple human character to showcase the effectiveness and pose to pose and straight ahead animation | In addition a demonstration on non performing character like Fire, and Water make a great demonstration of straight ahead animation
Week #4
Animation as a communication tool
Silhouettes and finding the BEST pose for a given movement | Compare a movement with two versions of choreography | Version A is one with little attention to silhouettes and Version B is of the same animation utilizing more effective silhouettes.
Week #5
Overlaps/follow thru
Demonstrate overlap using a walking cycle | Create props like earring, hair, bags, and hats to convey the concepts of Overlap.
Utilizing Video footage to act out and/or reference the timing and mechanics of a performance | The video can be a dance movement, footage from a film, or a self made footage.
Week #7
First rough animation
Create an an animation using an original design for a with a line of dialogue | Film reference, model sheets and character design studies will be created to help in this process.
Week #8
Tie down w/finished rough
Demonstrate how to smooth out the animation and introduce the inking and coloring process for next steps
Continue work on final projects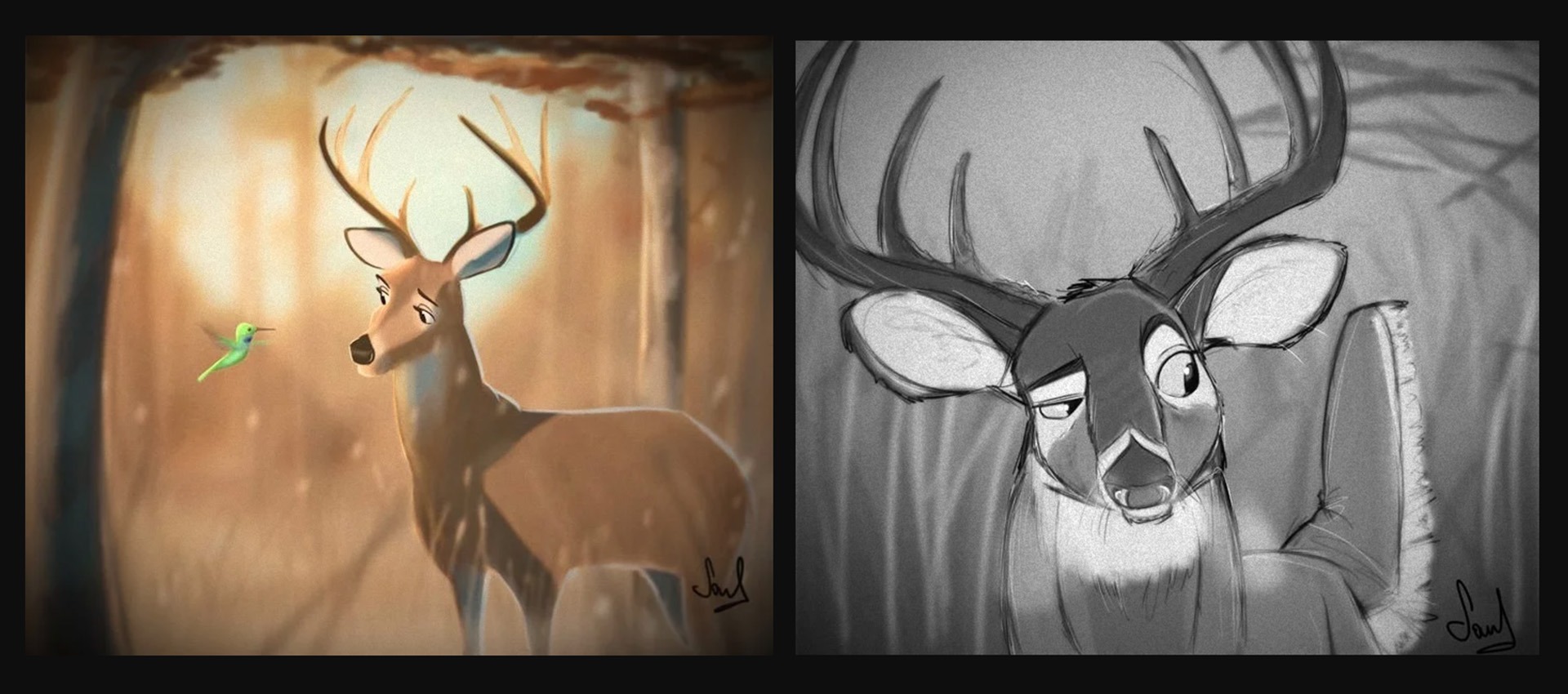 Your journey starts here

Animator
Saul was born in San Antonio, Texas. For the most part, Saul is a self-taught artist who has been drawing since the age of seven. Saul's passion for the arts has lead him to pursue an interest in music as a drummer for a variety of percussion ensembles, various forms of martial arts, dance, and of course drawing. Saul continued his artistic journey in college where he rediscovered his true passion in Animation. Saul received his BA in Strategic Management at the University of North Texas and later moved to San Francisco where he completed his MFA in Animation at the Academy of Art University. Saul currently teaches Animation at the Art Institute of San Antonio and is in production of a short animated film and a children's book.
Instructor's Gallery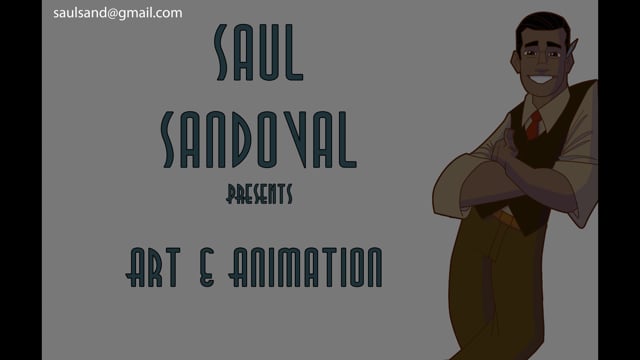 PRICING SCHEDULE
Even though our courses are the most affordable for the quality of education, these finance options allow you to focus on your goals instead of the barriers that keep you from reaching them.
Summer TERM REGISTRATION
Now Open
Apr 25, 2023 - Jul 17, 2023
COURSE BEGINS on Apr 20, 2023

What makes this learning experience unique?
PERSONALIZED FEEDBACK
Receive personalized feedback on all assignments from the industry's top professionals.
LIFETIME ACCESS
Enjoy lifetime access to the spectrum of course content, including lectures, live Q&As, and feedback sessions.
CERTIFICATION
Show off your Certification of Completion when you turn in 80% of course assignments.
FLEXIBLE LEARNING
Learn anywhere, anytime, and at your own pace with flexible, online course scheduling.
Testimonials
Animation itself is always changing especially its medium. But the fundamentals are the same, this course helped me understand what I need to improve on . It helped me feel more comfortable with toon boom Harmony . I found more joy in animating.
Vanessa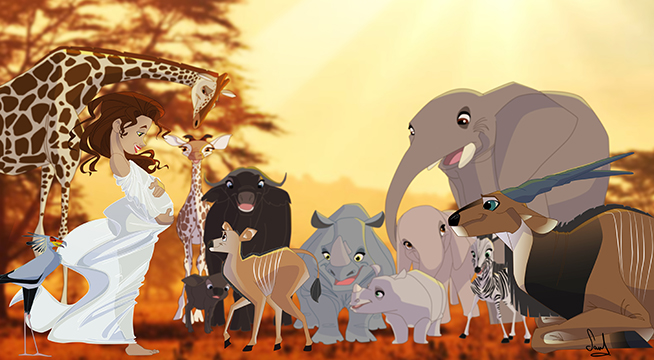 Need guidance? We're Here to Help.
We can help with admissions questions, portfolio review/course recommendations!
What are you interested in?