Personal attention from a seasoned mentor
Take advantage of a new opportunity at the CG Master Academy to work live one-on-one with Peter Han. We will cover the core focus of sketching, communication, layout and confidence boosting. The general overview is that we will take the core elements of Dynamic Sketching and pursue further mileage, or for those that want to push beyond the basic foundations discuss sketching from the imagination, and how to use observation and references with more effectiveness. This mentorship is held in group live sessions and is handled individually based on the students needs, but also tempered under the instructor's judgement. It is recommended that students who are interested in the mentorship have their schedules open to meet live online with a minimum of 3 hours a week for 8 weeks. It is also imperative that students be open to follow and work under guidance and critique.
Registration Period
Oct 12, 2023 - Jan 29, 2024
Course Start
Jan 23, 2024
Live format (recording available)
Live group sessions (recording available)
Live group sessions (recording available)
Assignment
Due each week. Expect to spend 8-10 hrs/wk viewing lectures, Q&A, and assignments.
PREREQUISITES
Required courses: Dynamic Sketching 1, Perspective | Or an approved portfolio review (submit to portfolios@cgmasteracademy.com)
MATERIALS
Sketchbook with brown paper, felt-tip pens, Sharpie pen Ultrafine, wide Copic marker, white color pencil, Uniball Signo white pen
The more you know, the better.
Week #1
The Purpose of Sketching
Mileage exercises and sharing previous sketch work from students.
Week #2
Drawing with Shapes
Shape exercises and drawing through.
Week #3
The Importance of Research and Observational Sketch
Research study sketches and taking an observational trip.
Week #4
Drawing with Confidence
Repetition and flexing memory skills.
Week #5
Line and Movement
Increasing variation of line skills and attempting minimal line sketching.
Week #6
How to Find Inspiration
Lecture on looking for inspiration
Week #7
Drawing from Imagination
How to plan for the following path.
STUDENT GALLERY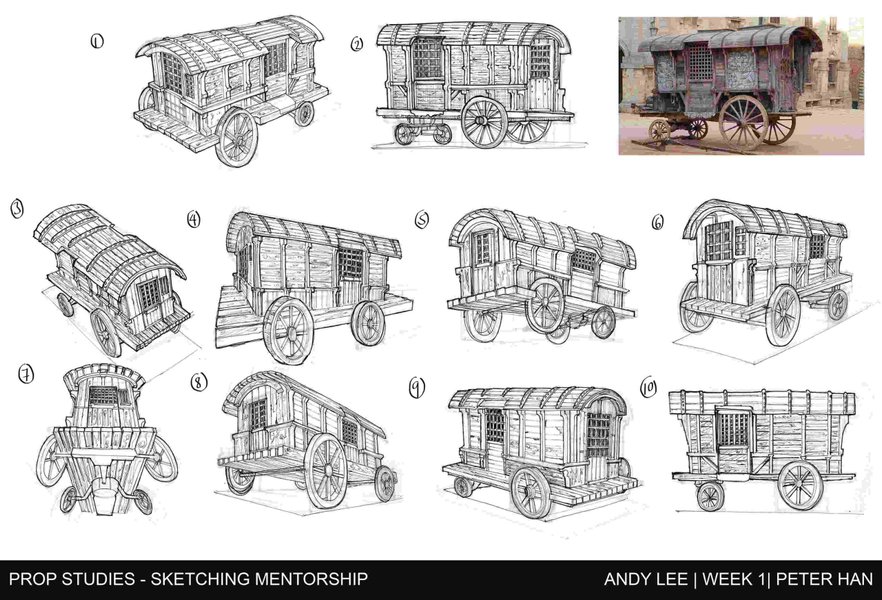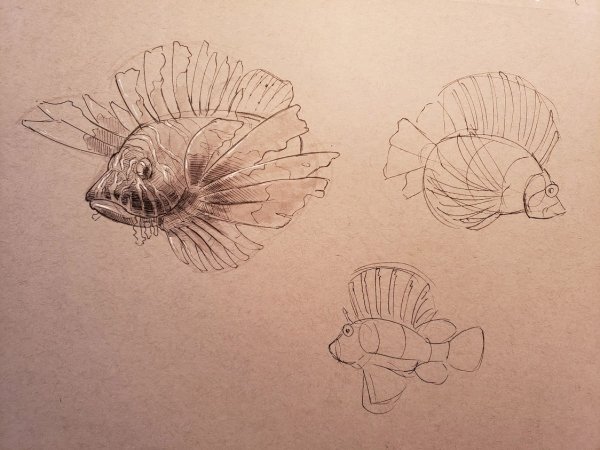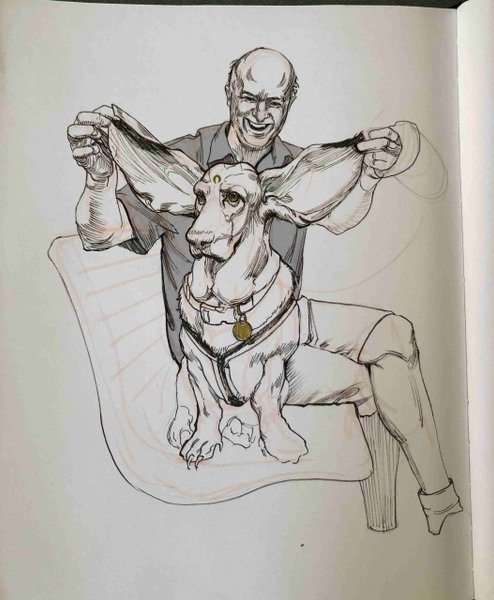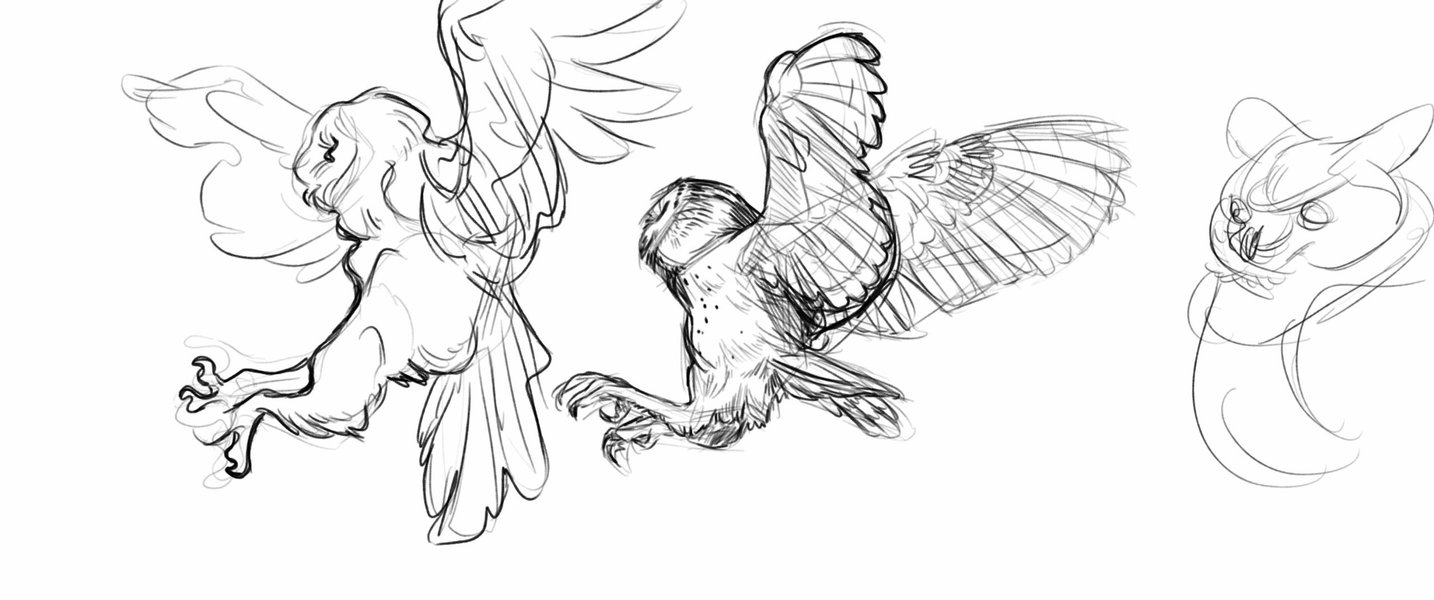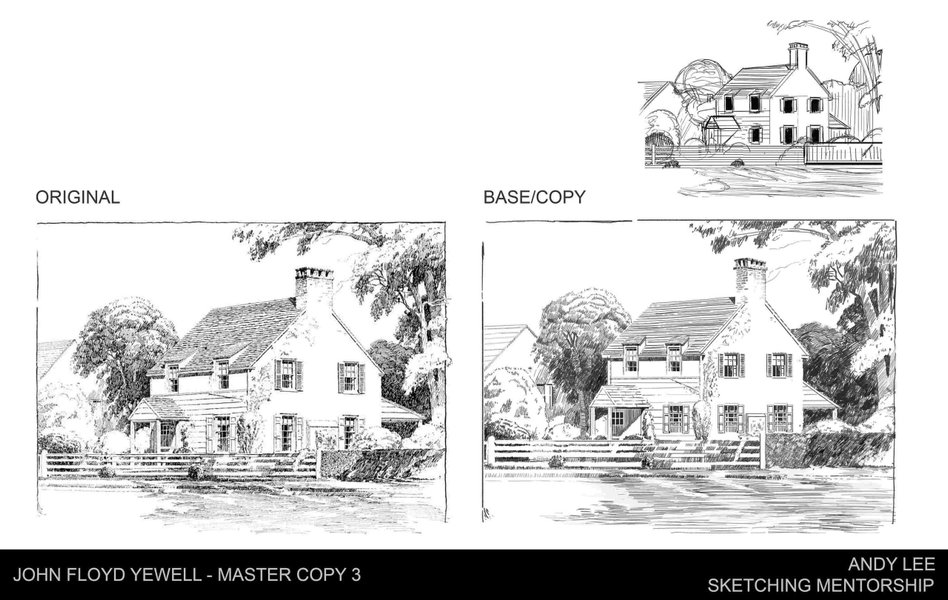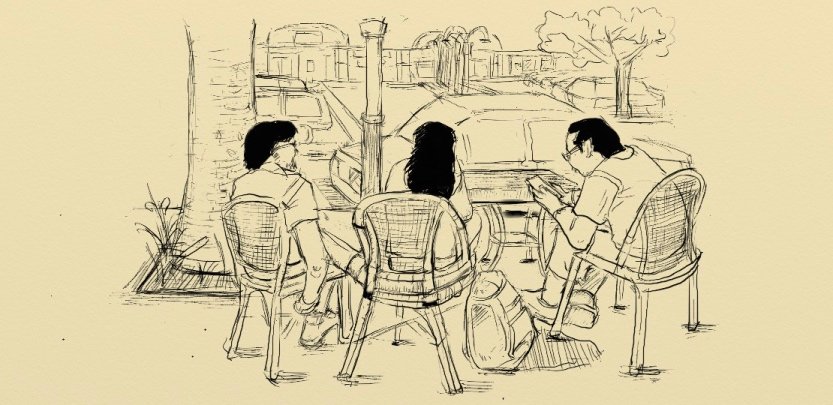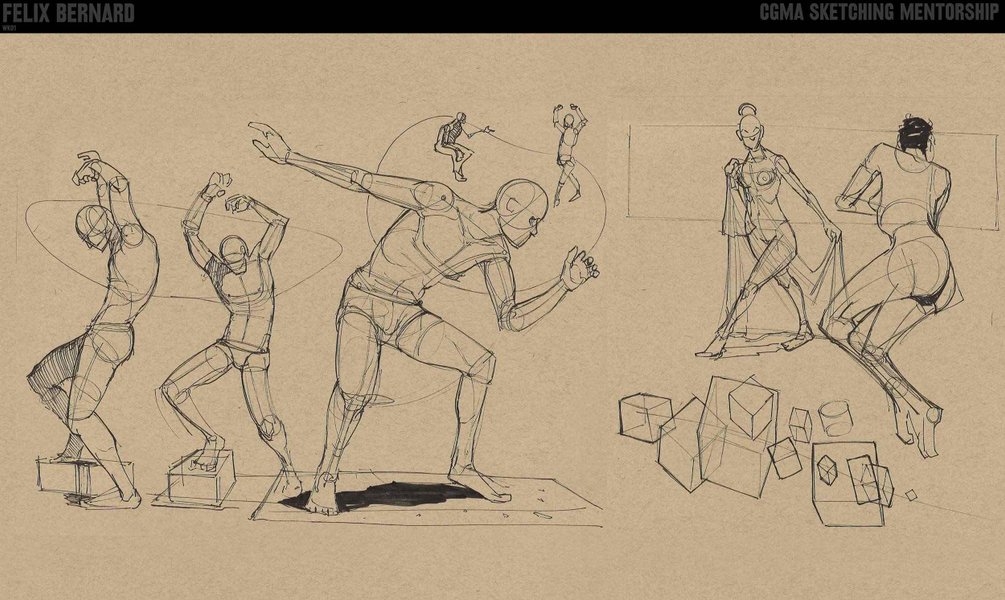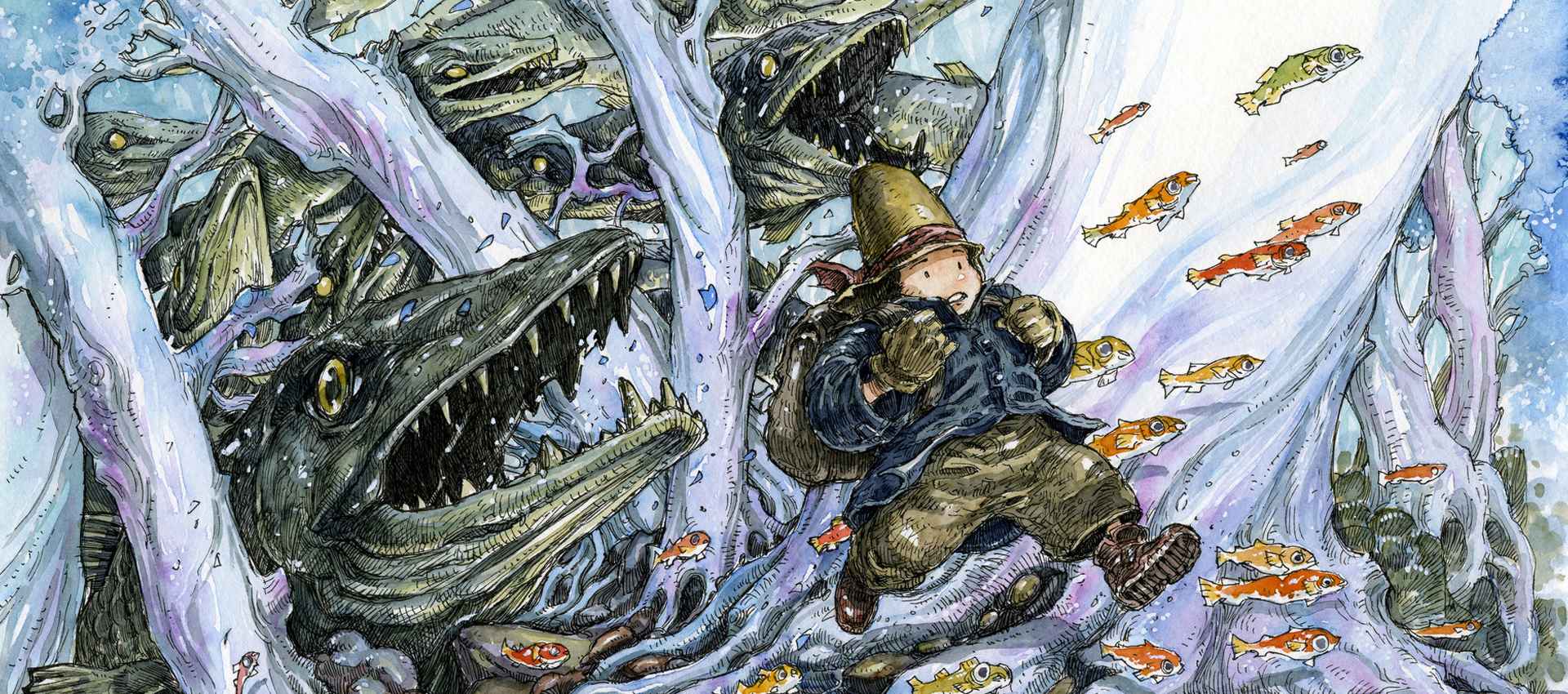 Unleashing your creative potential

Concept Designer
Course Start: Jan 23, 2024
Peter Han is an entertainment and concept designer who graduated from Art Center College of Design. His client list includes Sony, Konami, Cheyenne Mountain, Trion, Vivendi Universal, and many more. His titles include Warhawk, Spyro the Dragon, Stargate Worlds, Silent Hill Experience, and Defiance.
Instructor's Gallery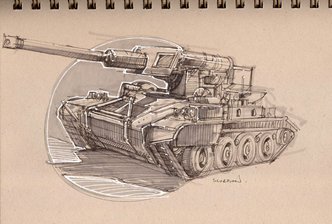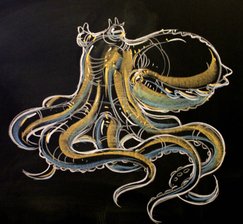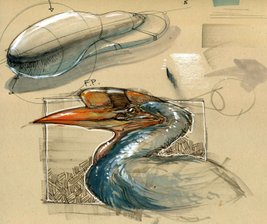 PRICING SCHEDULE
Even though our courses are the most affordable for the quality of education, these finance options allow you to focus on your goals instead of the barriers that keep you from reaching them.
Winter TERM REGISTRATION
Now Open
Oct 12, 2023 - Jan 29, 2024
COURSE BEGINS on Jan 23, 2024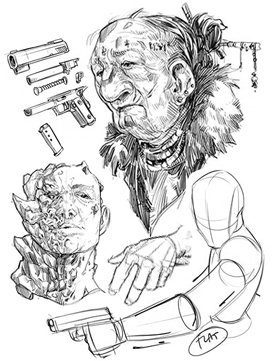 What makes this learning experience unique?
PERSONALIZED FEEDBACK
Receive personalized feedback on all assignments from the industry's top professionals.
LIFETIME ACCESS
Enjoy lifetime access to the spectrum of course content, including lectures, live Q&As, and feedback sessions.
CERTIFICATION
Show off your Certification of Completion when you turn in 80% of course assignments.
FLEXIBLE LEARNING
Learn anywhere, anytime, and at your own pace with flexible, online course scheduling.
Testimonials
The course has given me the confidence to approach drawing and sketching with a critical mind. It's given me the tools to problem solve many different subject matters that my come up in drawing and design.
Chris
Need guidance? We're Here to Help.
We can help with admissions questions, portfolio review/course recommendations!
What are you interested in?