Design and paint a believable matte shot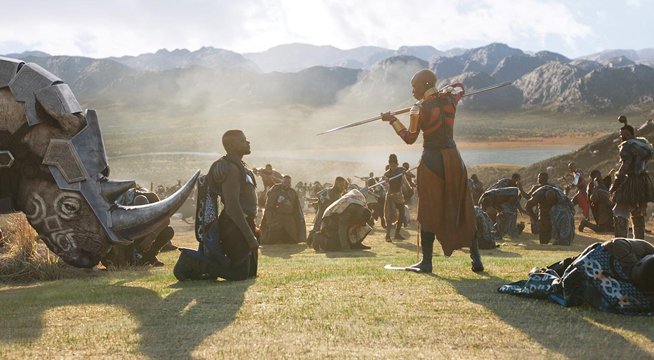 This class will go in-depth into what matte painting has become these days as well as what it will take students to create an epic and believable matte shot of their own. The course begins with an introduction to the subject of matte painting, embracing every tiny aspect of the profession. We'll discuss how to come up with strong ideas for a painting, focusing on what should be taken into account when designing a matte shot. We'll cover essentials from traditional art that are crucial to artistic success—starting with black and white sketches, students will learn design and compositional rules as well as how to utilize lighting to tell the story in the best way possible.

Students will then move on to color studies, learning a wide range of tools and techniques, and will learn how to achieve photorealistic quality in the final matte painting. This course utilizes a wide range of techniques from 2D, 2.5D, to 3D, using software such as Photoshop, World Machine, Maya, Vray, 3D Coat and Nuke to create a final moving shot. This course is designed to be exceptionally useful for artists of all levels to help them achieve the best results in their work.

NOTE: there will be a "History of Matte Painting" lesson available prior to class beginning, located in the "Week 0" forum.
Registration Period
Oct 12, 2023 - Jan 29, 2024
Course Start
Jan 21, 2024
Assignment
Deadlines each week
PREREQUISITES
Good understanding of perspective, composition, lighting. Good knowledge of Photoshop is required. 3D for 2D Artist course or a working knowledge of a 3D software is also required. Recommended courses: Environment Concept Design and Environment Painting & Design OR advanced digital painting and environment design skills.
MATERIALS
Computer, Adobe Photoshop, Foundry Nuke, 3D Software (Maya, Max, ZBrush, 3D Coat), Wacom Tablet
The more you know, the better.
Introduction and course overview. | Lecture on the history of matte painting and the masters to get a better understanding of matte painting.
Week #1
Composition and Black & White Thumbnails
Coming up with ideas for the paintings | Composition in depth | What is bad composition? | Types of Composition | Examples of good compositions | Thumbnails | Working on black & white thumbnails | BONUS VIDEO: Perspective
Moving from black & white thumbnails to color sketches | Working up your color palette and lighting | Understanding & referencing lighting | Understanding Color | Painting color studies
Week #3
Essential & Advanced Matte Painting Techniques
Analyzing photography, choosing references, reducing noise | 8 bit vs 16 bit | Aspect ratios, general film resolution and dmp resolution | Extracting techniques | Blending modes and color correction | Color correction demonstration | Brush setting
Week #4
Clean Plates, Set Extensions, and Destroying the City (pt 1)
Creating a clean plate | Set extension using a plate photo | Destroying the city. Working on final matte painting | Demo: Destroyed City matte painting
Week #5
Photorealism and Destroying the City (pt 2)
Going through the steps of creating the painting from the very early ideas to the very final look | Demo: Step-by-step creation of cityscape concept painting | Destroying the city | Moving into photorealistic concept keyframe art | Demo: Destroyed city keyframe painting | Adding snow | Demo: "Adding snow" into painting
Week #6
Landscape Matte Paintings
Demonstration of landscape matte painting | Going through the steps of creating the painting from the very early sketch to the very final look
Week #7
Camera Projections and Composing Final Shots
Introduction to camera projection | Setting up camera projection for landscape matte painting | Compositing of a final shot | Spaceships animation | Composing spaceships | Final touches
Finishing up your matte paintings | Real Project – Creating Cloudscape matte painting, using it in the final shot | Process of creating "Snowy Base" Matte painting
STUDENT GALLERY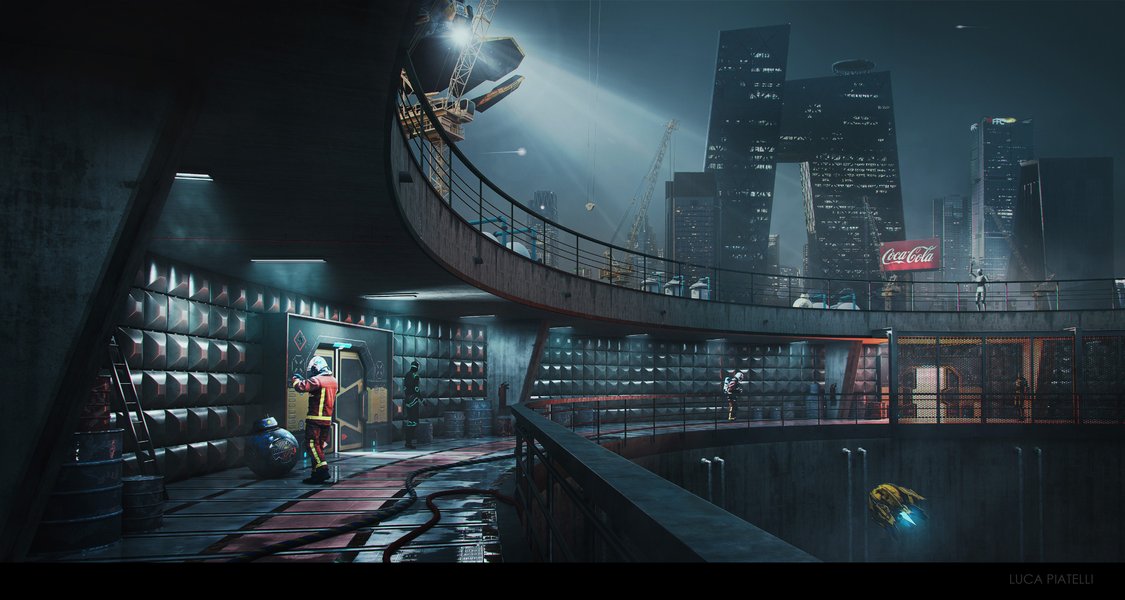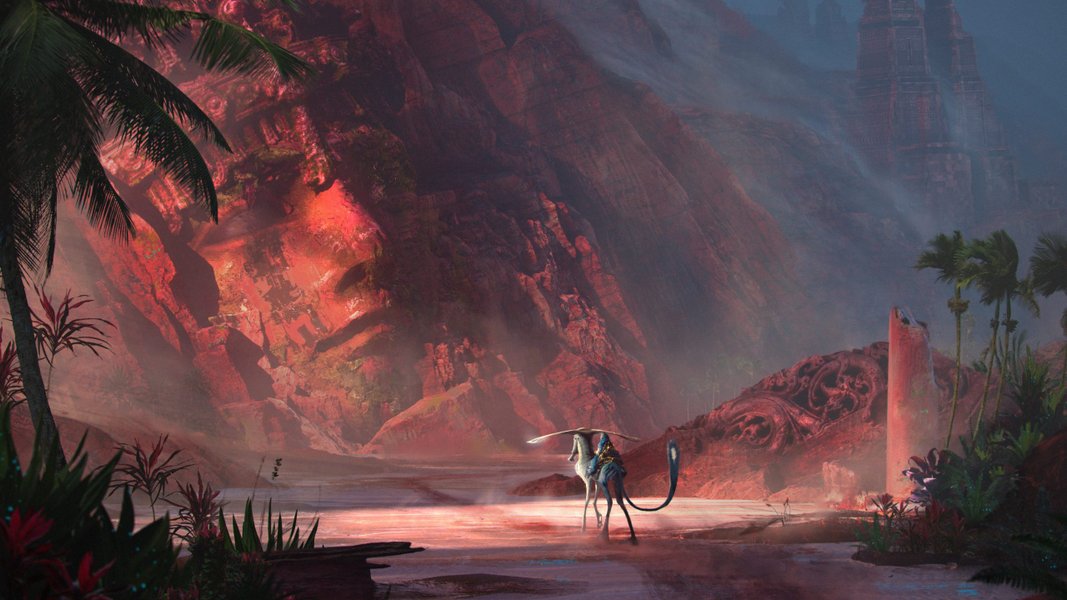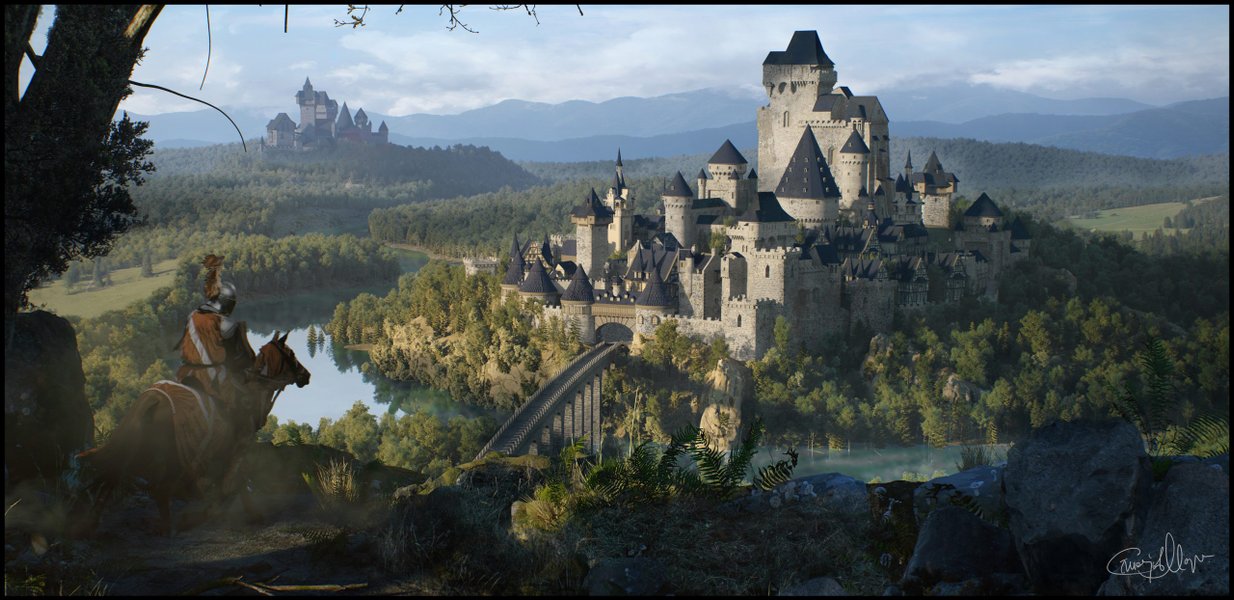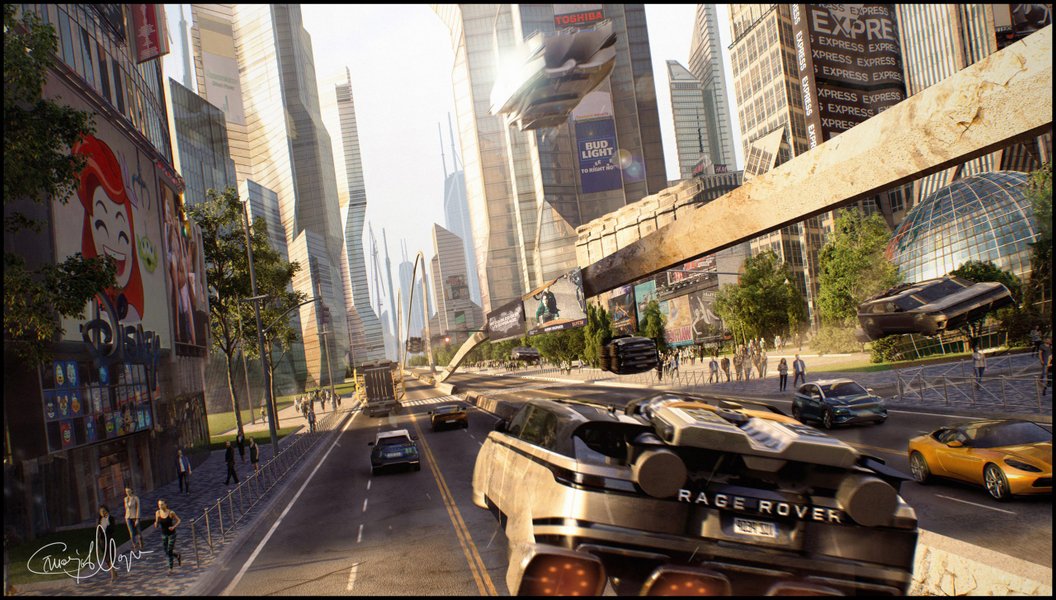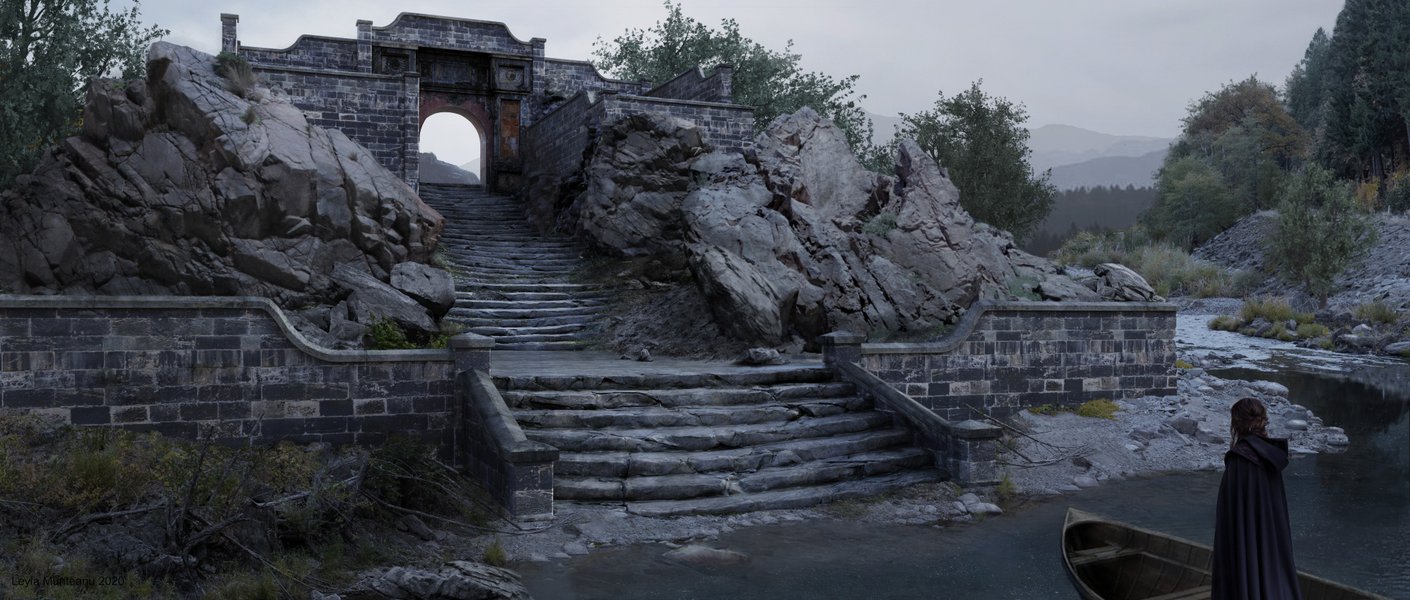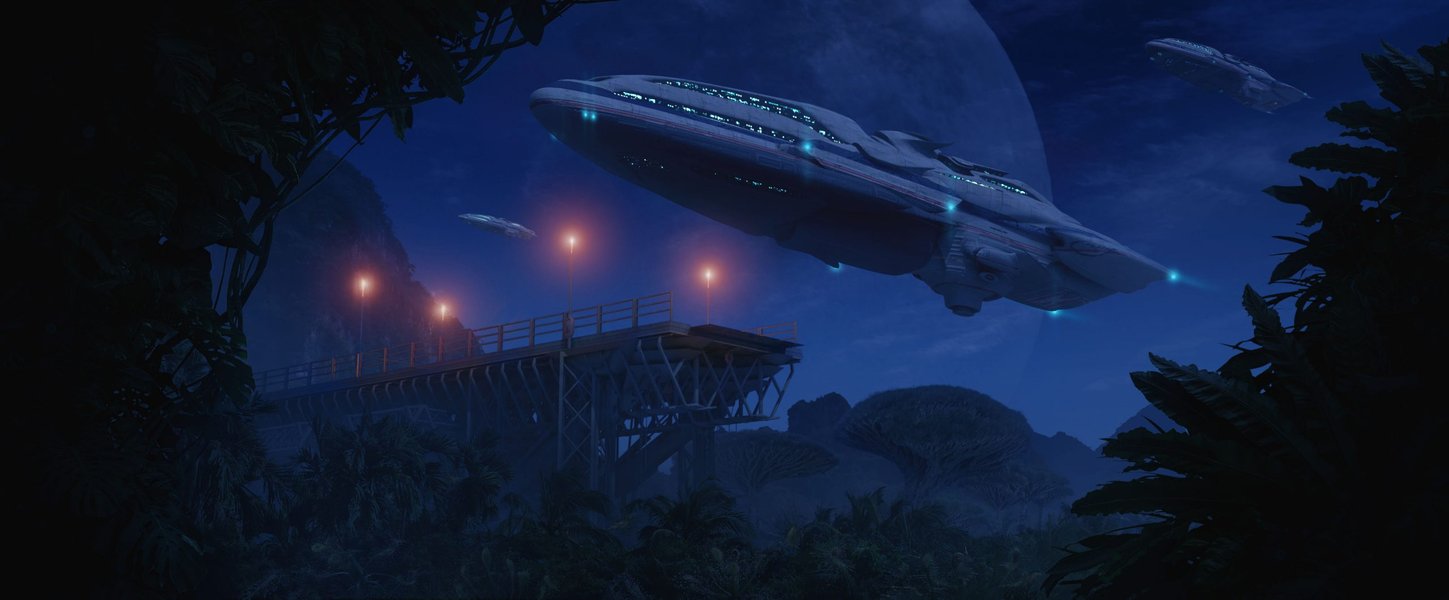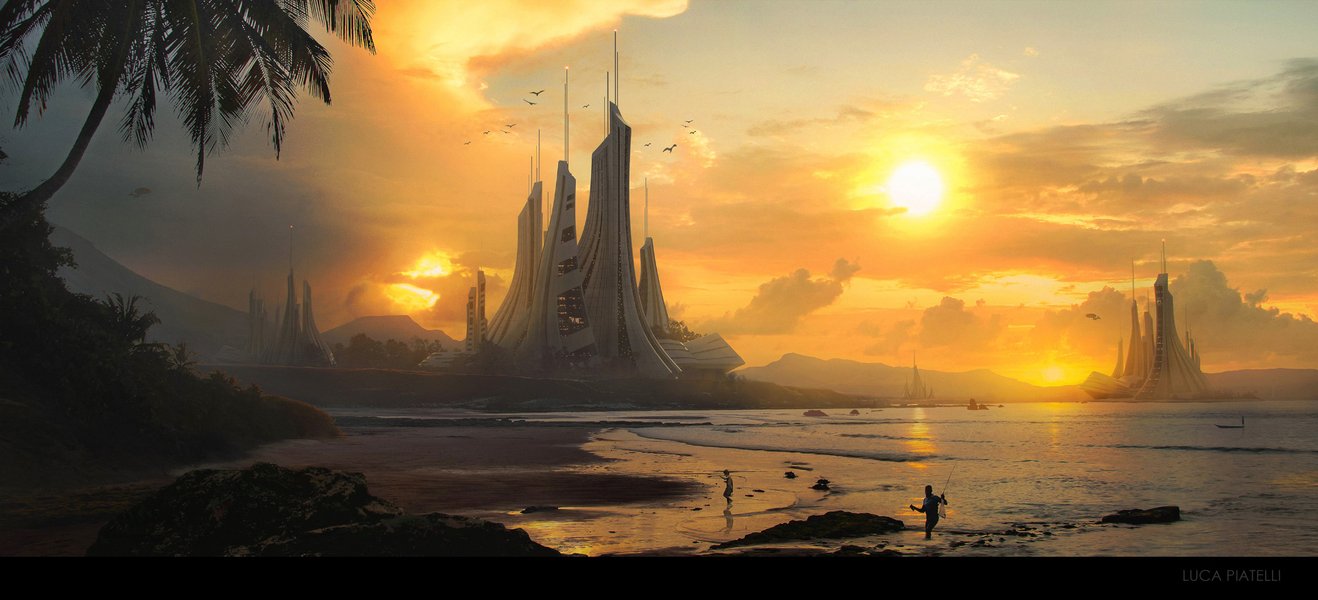 Prepare to meet your master.

Senior Concept Artist Matte Painter
Course Start: Jan 21, 2024
Igor is a Lead Concept Artist and Matte Painter / Environment Artist working in film and video game industries. He has worked for various visual effect companies and clients all over the globe, such as Warner Brothers, Disney, Marvel, Legendary, 20th Century, Method Studios, MPC, Digic Pictures, Naughty Dog, Pixomondo, Axis Animation, Gnomon, and National Geographic.

He has contributed to award-winning projects such as Godzilla: King of Monsters, Black Panther, Thor Ragnarok, Justice League, Guardians of the Galaxy 2, Assassin's Creed, Maleficent, Game of Thrones, Final Fantasy, Destiny, Call of Duty, Gone with the Bullets, Jersey Boys, Welcome to the Punch, The Dream of a Butterfly and many more. Igor has also been featured in several books, including Ballistic Publishing's D'artiste Matte Painting 3, with nine of his matte paintings. He has a background in traditional painting that has helped him work both digitally and traditionally.
Instructor's Gallery PRICING SCHEDULE
Even though our courses are the most affordable for the quality of education, these finance options allow you to focus on your goals instead of the barriers that keep you from reaching them.
Winter TERM REGISTRATION
Now Open
Oct 12, 2023 - Jan 29, 2024
COURSE BEGINS on Jan 21, 2024

What makes this learning experience unique?
PERSONALIZED FEEDBACK
Receive personalized feedback on all assignments from the industry's top professionals.
LIFETIME ACCESS
Enjoy lifetime access to the spectrum of course content, including lectures, live Q&As, and feedback sessions.
CERTIFICATION
Show off your Certification of Completion when you turn in 80% of course assignments.
FLEXIBLE LEARNING
Learn anywhere, anytime, and at your own pace with flexible, online course scheduling.
Testimonials
I didn't have much knowledge of matte painting before taking the course. I think in the past 8 weeks I have learned a lot both in Matte Painting and art fundamentals.
Sudipta
Igor was going above and beyond to provide us with feedback and arm us with knowledge we needed to tackle each task. On top of that he is really cool and open guy. I had amazing pleasure to learn and grow along his side. Thank you Igor!
Arthur
Need guidance? We're Here to Help.
We can help with admissions questions, portfolio review/course recommendations!
What are you interested in?