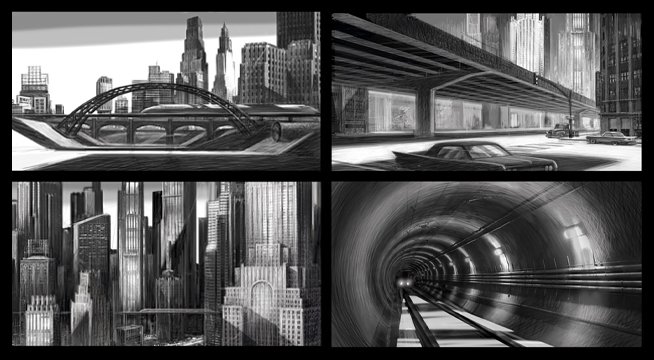 Taught by veteran Pixar Art Director Anthony Christov, the work developed in this course will be essential to students' portfolios. The course will begin with students choosing a short story / personal project to develop, then breaking it down into a personalized schedule via a film-industry-standard "visual planning sheet." This master plan will help students manage the term's course project—the design and development of both sets / locations and characters in service of the larger story. Students will finalize these designs and learn how to use Model Packets to present their work which will lead to a cohesive body of work by the end of the course based on student goals. Learning the role of art direction as a visual storytelling element of film-making is a crucial aspect to the successful development of a film that connects with audiences worldwide.
Registration Period
Oct 12, 2023 - Jan 29, 2024
Course Start
Jan 26, 2024
Live group sessions (sessions are recorded and available afterwards)
Assignment
Due each week. Expect to spend 10-20 hrs/week viewing lectures, Q&A, and time on assignments.
PREREQUISITES
Advanced drawing fundamentals and basic knowledge of perspective
MATERIALS
Photoshop or any other drawing/painting tool like Procreate
The more you know, the better.
We will discuss visualization—translating words into visuals. Often simply naming your sketch can keep you focused on the essential elements in it. Here we will learn how direct wording can be transformed into creative designs by crafting rough thumbnails from important moments in the chosen story.
We will discuss planning—organizing the impending workload. We will work on identifying the finish line and practice budgeting the time we spent working on projects by creating a visual planning sheet.
Week #3
Reference and Design
Identifying and using the right references is an integral part of design and art direction, and we will use both of these tools to support our cinematic thumbnails. We will collect references in order to begin a rough sketching design of several locations that will form the basis of the set for the chosen story.
Week #4
Style and Ideation
Creating the style of the project is a process that is organically connected with the story we are telling. Finding the right style inspirations can be instrumental for the coherent connection between the look of the film and the story told.
Week #5
Implied History & Set Design Project - Part 1
Every town, creature, person, or even geological location has its own history. This lecture is about discovering how to create worlds with a past. Worlds that have not appeared from thin air, but come with their own history. We will also begin the first phase of our 2-week set design project.
Week #6
Set Design Project - Part 2
We will continue developing the set design project from Week 5, as based on the student's planning sheet. We will start identifying and clarifying the history of the world being created.
Week #7
Perfecting Advanced Designs
We will discuss sets & story, learning how set design relates to storytelling. Everything in filmmaking is about storytelling! Set design has a role to play in helping the audience suspend their disbelief and support the story of the film.
Week #8
Finalizing Designs, Model Packeting - Part 1
Model packets (MPs) are the way we deliver designs to Technical. We will discuss the best ways to organize and deliver our designs to the modeling department. Inaccurate or inconsistent MPs can result in assets that are not in line with the director's vision, and an integral part of Art Directing is ensuring the coherence of that vision, as well as help realize the artist's intent. Model packets are an important element of the production pipeline. We will also begin the first phase of our 2-week model packeting project (see Week 9 for details).
Week #9
Model Packeting - Part 2
We will continue work on model packeting this week. Based on consultations with instructor as well as their planning sheet, students will choose assets of their story to showcase in a few MPs.
Week #10
Finalizing Designs, Sets, & Character
We will discuss sets & characters. Set design is an extension of character building. This lecture will be about learning how environments / surroundings inform the character of the actors whose story we are telling.
STUDENT GALLERY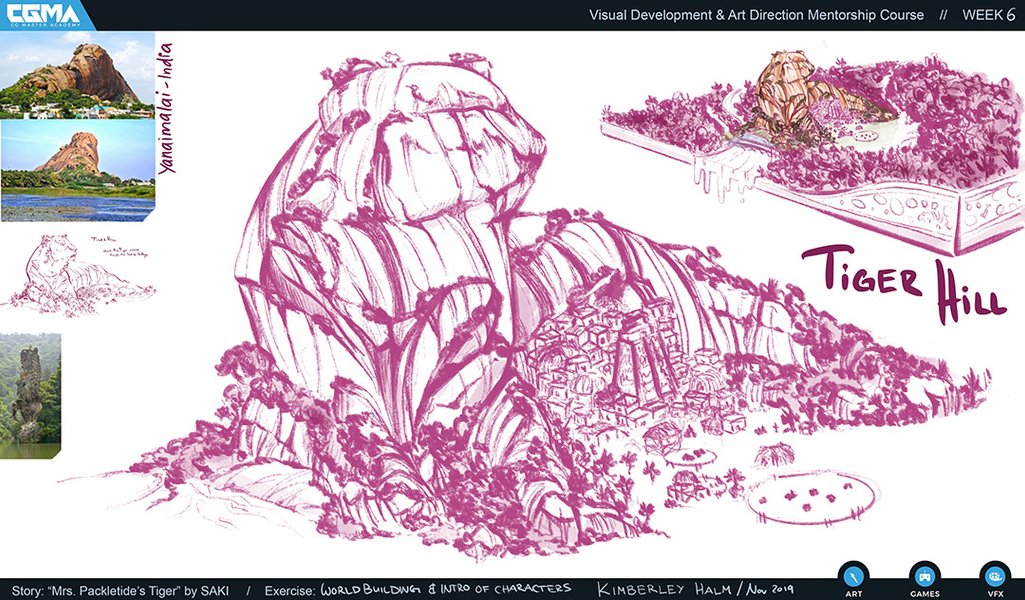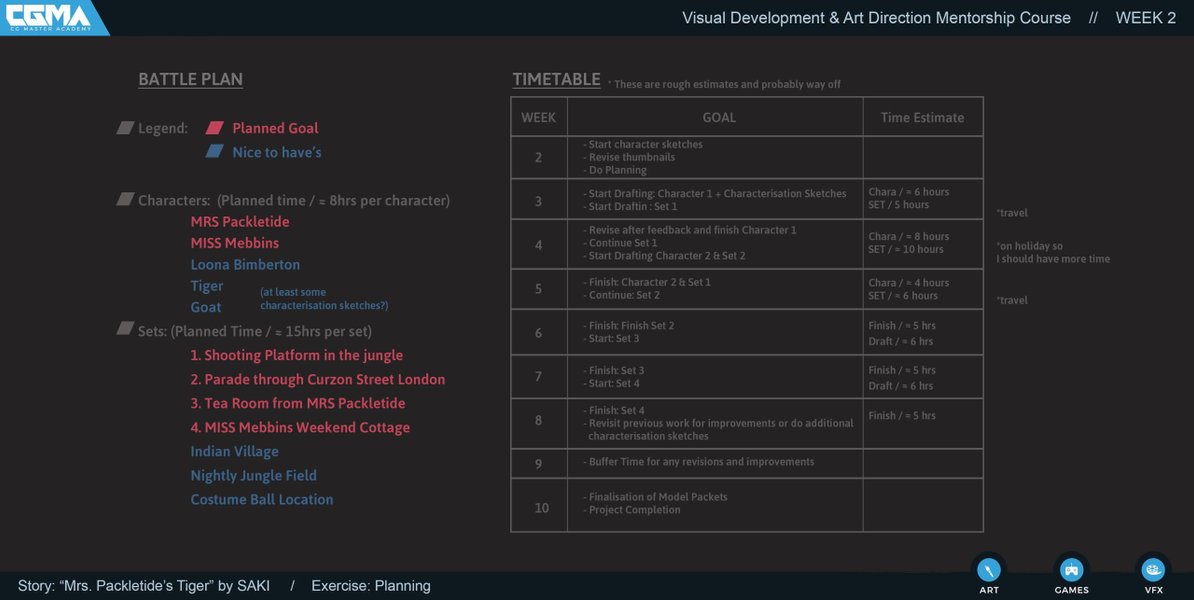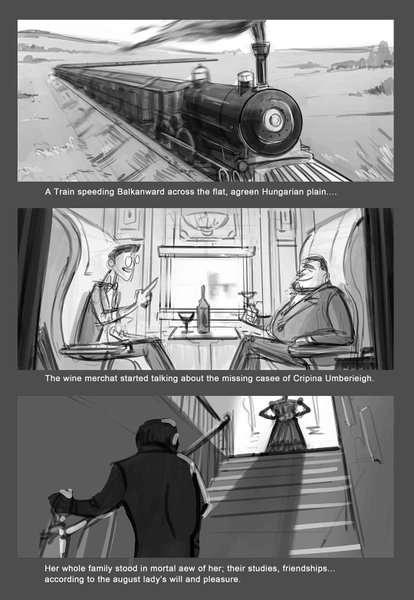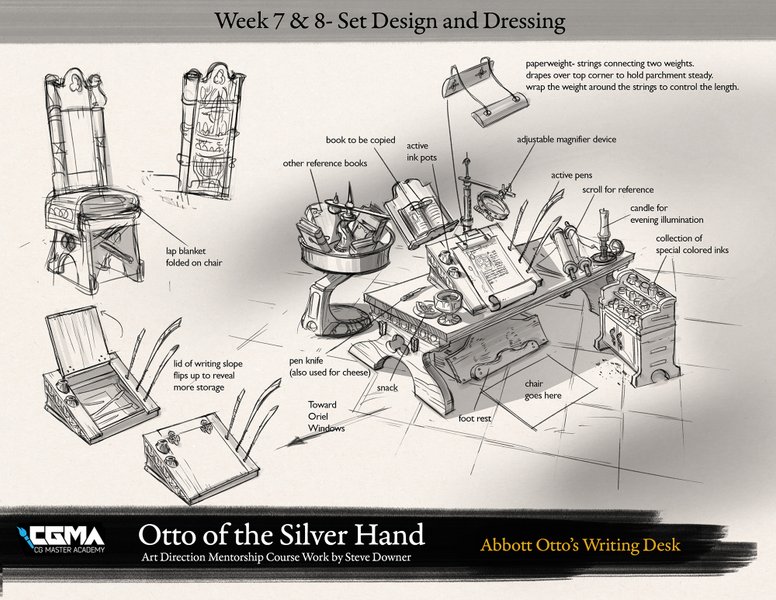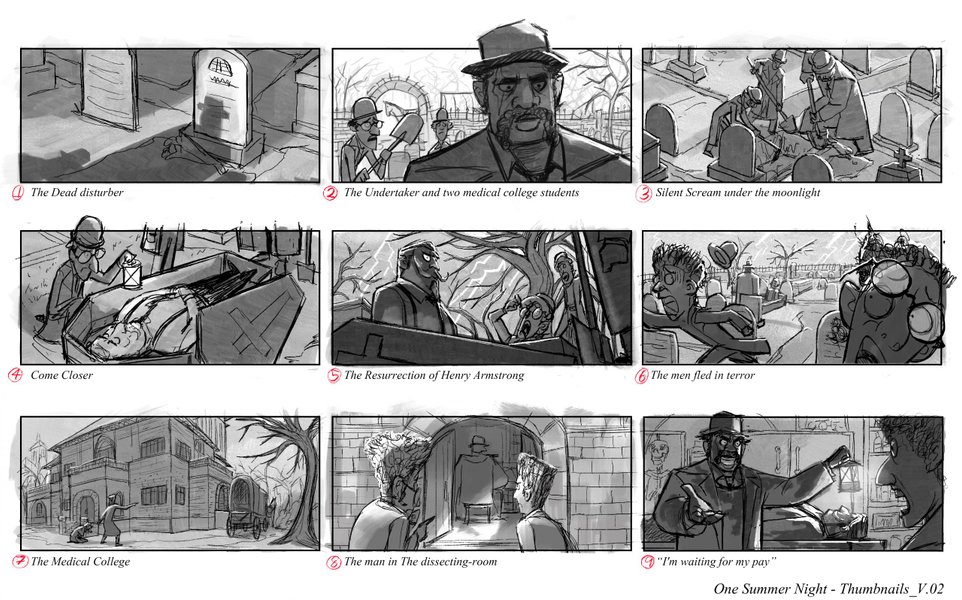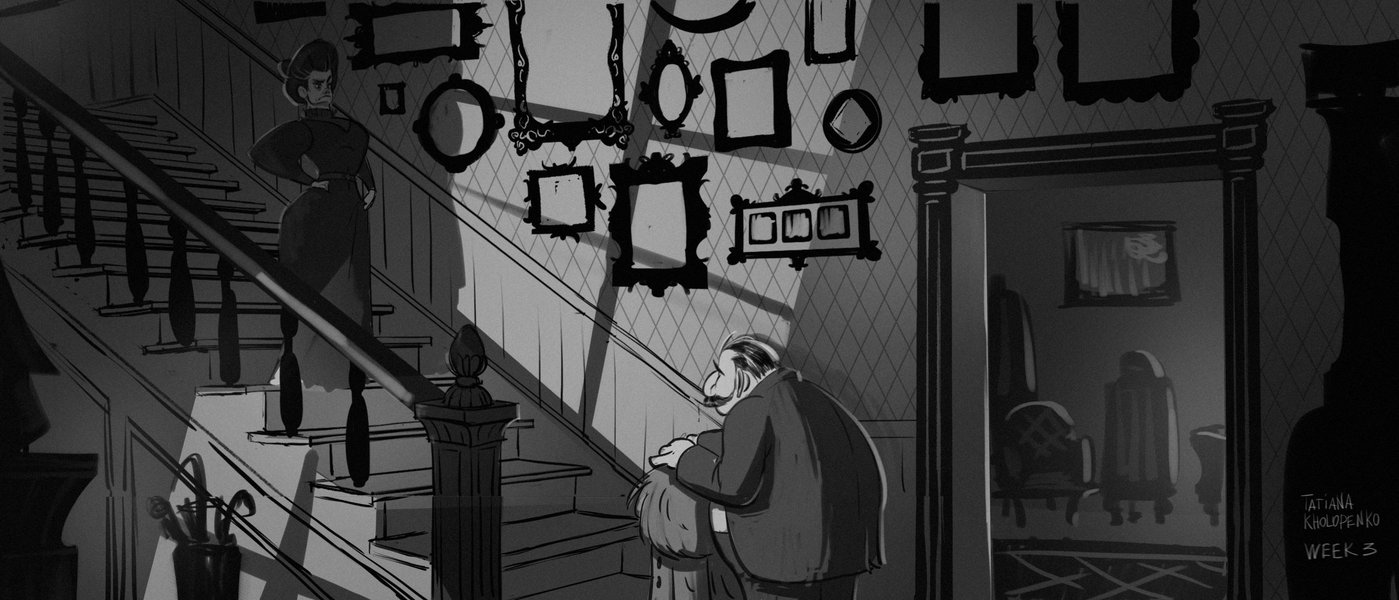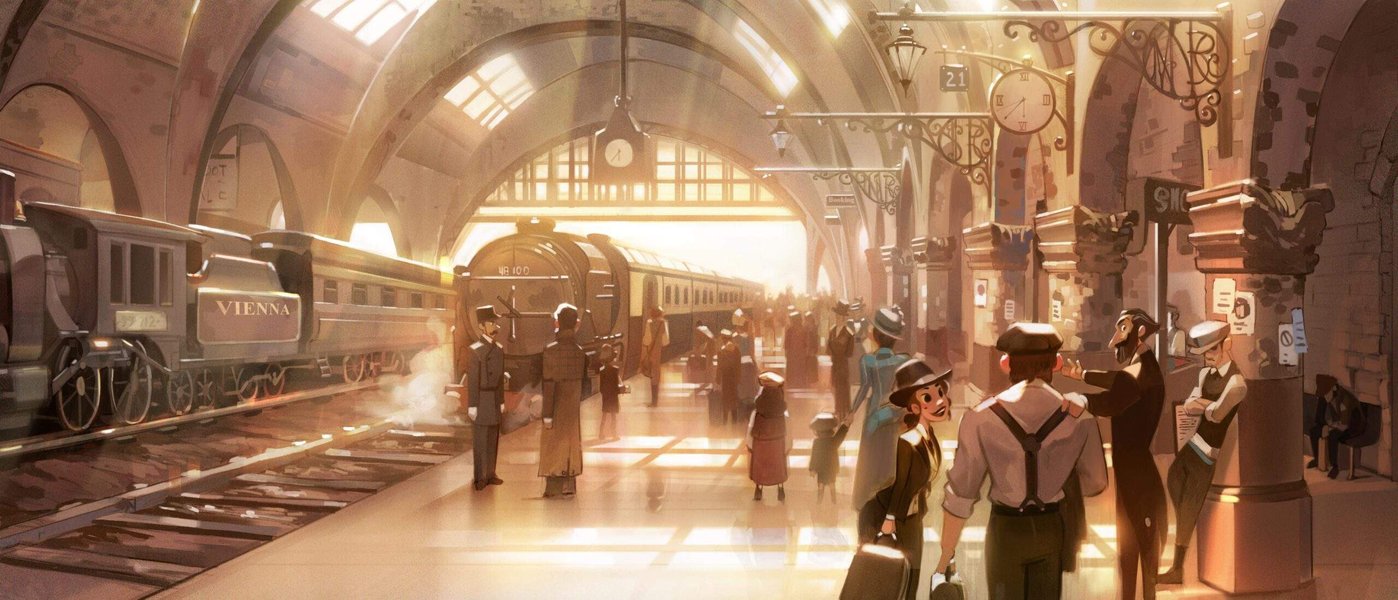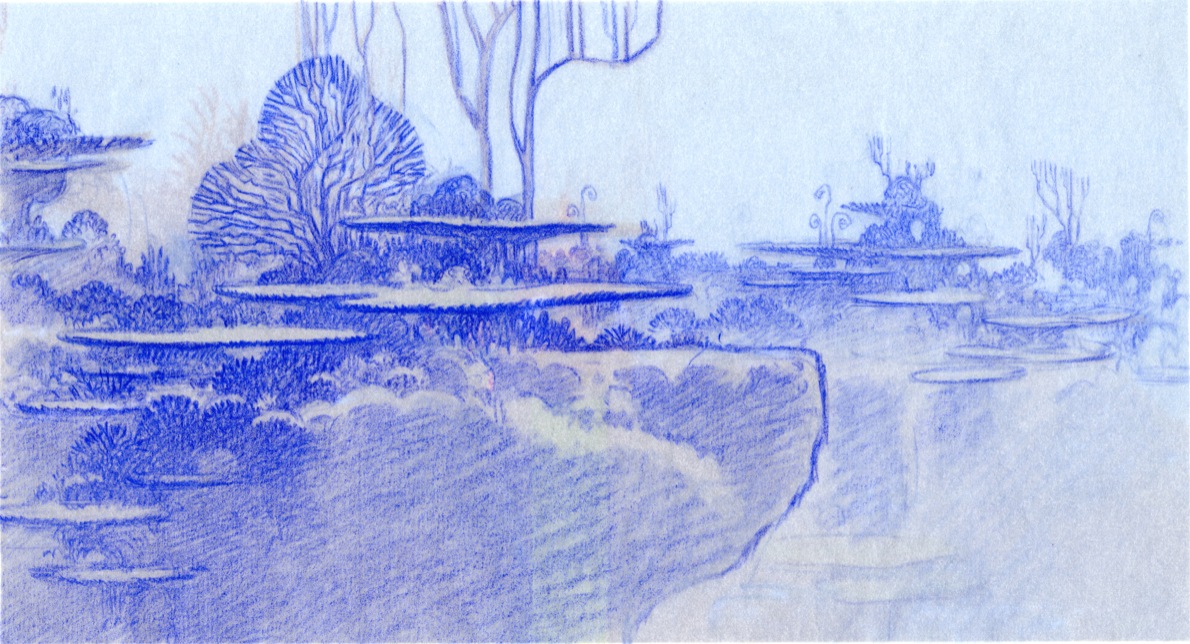 Real heroes don't wear capes, they teach

Art Director
Course Start: Jan 26, 2024
Anthony Christov has been an industry professional for over 30 years. Starting at Disney on "Rescuers Down Under", working on various projects through the 1990s, his career culminated with art directing for Pixar for the last 18 years. Anthony has art directing credits on films like "Finding Nemo", "Wall-E", and "Incredibles II," as well as countless legacy shorts and roles on many of the well-known Pixar hits. Through the years, he has witnessed the industry change and evolve with technology, and as such he brings invaluable experience and perspective to the students at CGMA.
Instructor's Gallery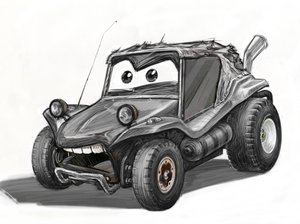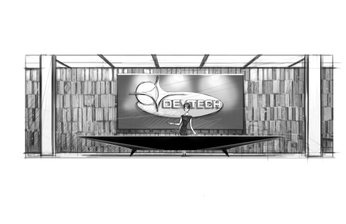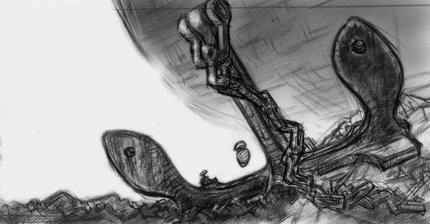 PRICING SCHEDULE
Even though our courses are the most affordable for the quality of education, these finance options allow you to focus on your goals instead of the barriers that keep you from reaching them.
Winter TERM REGISTRATION
Now Open
Oct 12, 2023 - Jan 29, 2024
COURSE BEGINS on Jan 26, 2024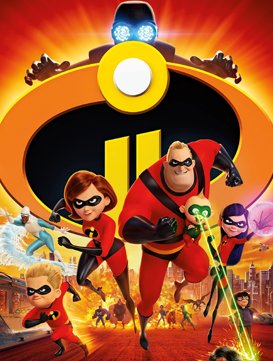 What makes this learning experience unique?
PERSONALIZED FEEDBACK
Receive personalized feedback on all assignments from the industry's top professionals.
LIFETIME ACCESS
Enjoy lifetime access to the spectrum of course content, including lectures, live Q&As, and feedback sessions.
CERTIFICATION
Show off your Certification of Completion when you turn in 80% of course assignments.
FLEXIBLE LEARNING
Learn anywhere, anytime, and at your own pace with flexible, online course scheduling.
Testimonials
It was a lot of fun. The live sessions were the most useful part to me in the course and I always looked forward to them.
Kimberley
There was lots of helpful information in every lecture that I feel I couldn't have learned by myself. It was really inspiring and helpful to learn from a professional who worked in the industry.
Kathryn
It helped me also to see how to think in a wider scope when designing things; and, of course, the value of making maps for most of the things we design. I also appreciate the fact that everyone was encouraged to go at their own pace, and that there was a lot of creative freedom.
Sanja
Need guidance? We're Here to Help.
We can help with admissions questions, portfolio review/course recommendations!
What are you interested in?