Learn to capture the essence of a story
Storyboarding for live action requires not only the ability to clearly communicate a story visually, but also the means of creating realistic work in a very short amount of time. This course is designed to teach students how to quickly illustrate realistic, live action storyboard frames, by focusing on what's important to the story and capturing the essence of an idea. Some of the topics we'll focus on are sequential storytelling and framing, different methods of drawing and composition for realism, simplification of light and form, and an in depth look at how to use reference efficiently, all from the perspective of a live action storyboard artist. Students will create storyboard frames each week based on a given shot list, leading up to the final project—where students will create their own story, their own shot list, and finished storyboards. By the end of the term students will be proficient in illustrating storyboards suitable for TV, film, and advertising, and have a portfolio to show it. The skills learned in this class will also be invaluable in any field art involving storytelling and illustration.
Registration Period
Oct 12, 2023 - Jan 29, 2024
Course Start
Jan 26, 2024
Assignment
Due each week. Expect to spend 8-10 hrs/wk viewing lectures, Q&A, and time on assignments.
PREREQUISITES
Students should have a foundation understanding of figure drawing, as well as rendering light and form. Course prereqs: Analytical Figure Drawing, Environment Sketching.
MATERIALS
Photoshop (or equivalent) and Wacom tablet (or equivalent), OR traditional mediums (pen & paper)
The more you know, the better.
Week #1
Workflow for Live Action
What are storyboards? | Scripts and shot lists |Responsibilities and expectations | Workflow | Roughs
Week #2
Capturing the Story
How to frame a shot | Camera moves | Sequential storytelling
Week #3
Drawing for Live Action
Structural vs Optical | Constructing a figure | Constructing a head | Perspective | Drawing the action
Week #4
Light & Form Simplified
The form principle | Organizing values | Simplified lighting | Toned surface | Designing with light
Week #5
Designing the Frame
Abstracting the frame | Getting shapes to read | Order of contrasts | Composing shapes
Week #6
Working from Reference
Collecting reference | Using reference | Using reference directly
Color theory | Color and light | Color simplified | Color and value
Week #8
Tricks / Special effects
Blurs | Atmosphere | Creating Brushes | Material recognition | Polishing a frame
STUDENT GALLERY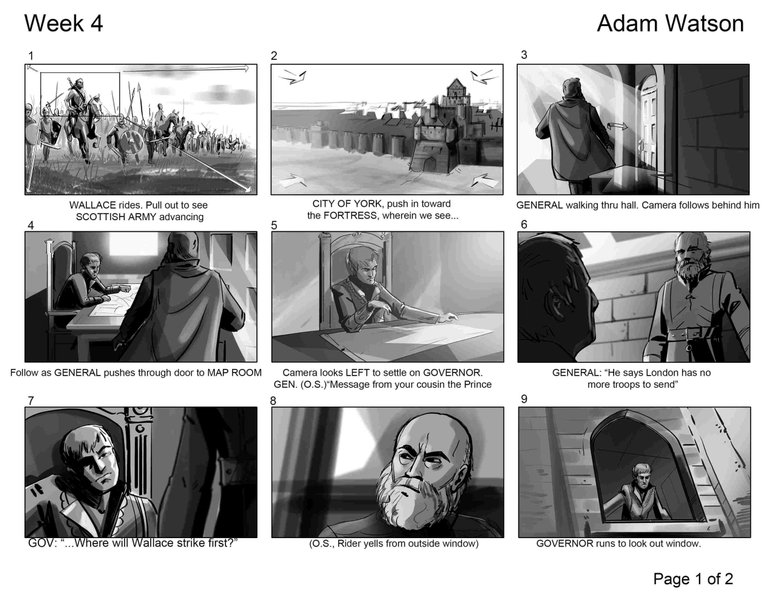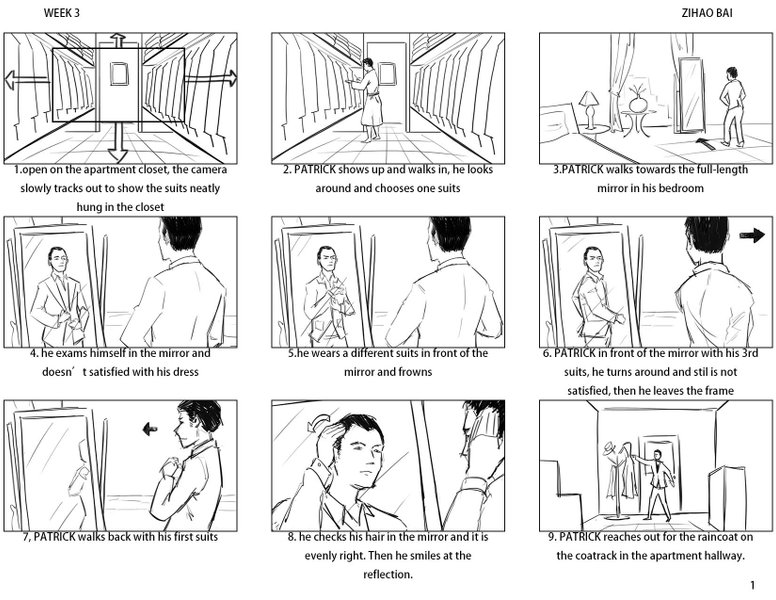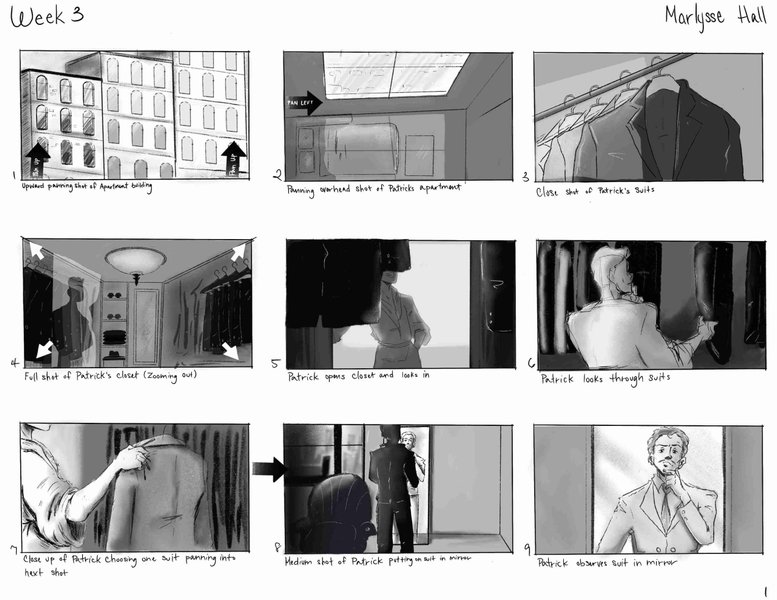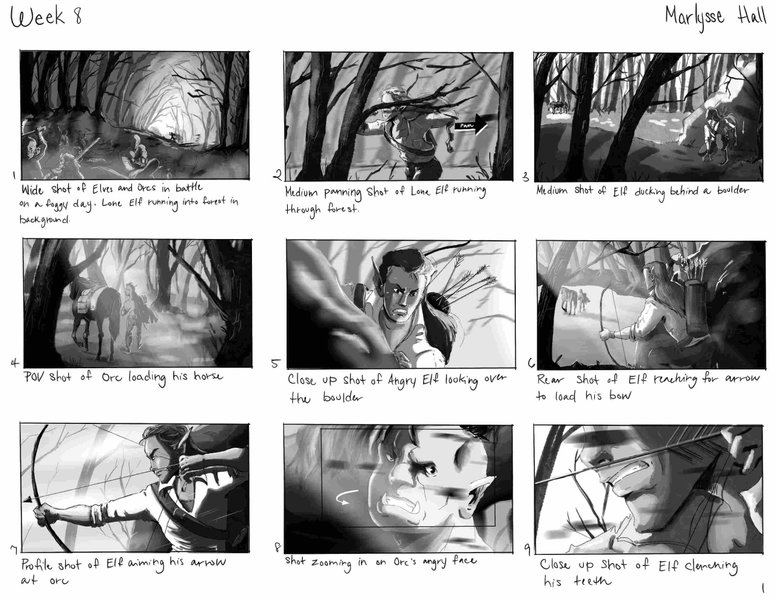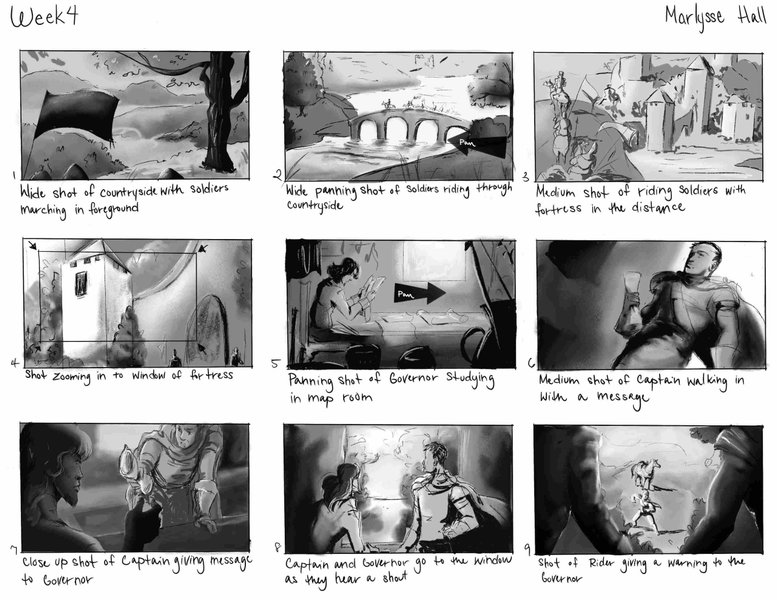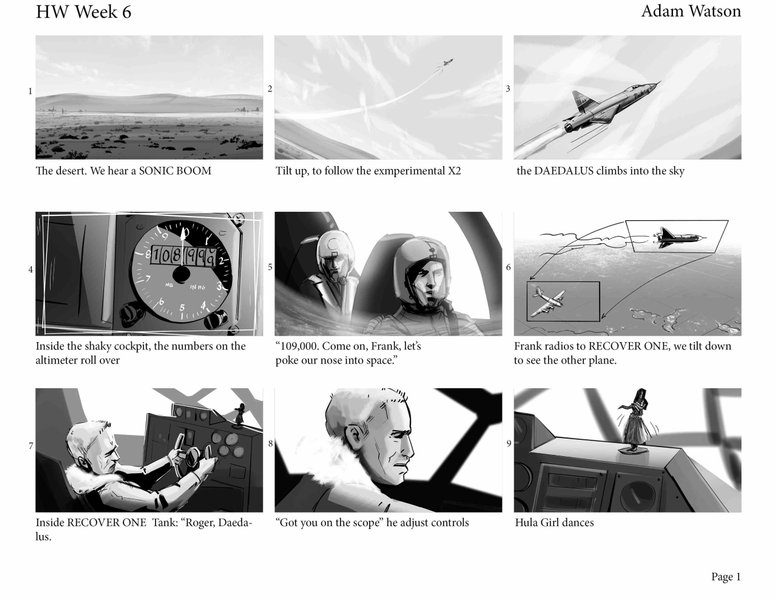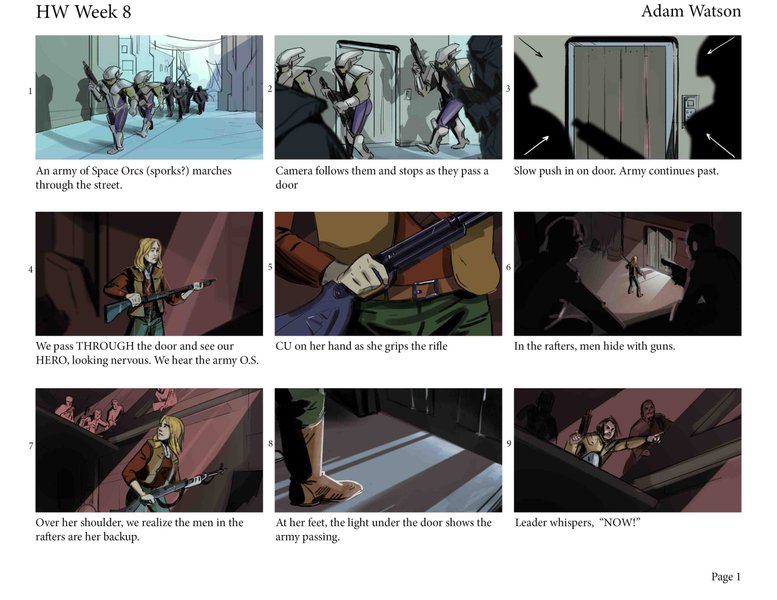 Prepare to meet your master.

Storyboard Artist
Course Start: Jan 26, 2024
Lanny is a freelance storyboard and concept artist working in the advertising and film industry. Developing an interest early on in the work of the golden age illustrators, he set his focus on figurative drawing and painting, and creating art as a means of visual storytelling. After graduating from CSULB with a BFA in illustration, Lanny moved to New York where he is currently represented by Famous Frames. Aside from working as an artist, Lanny continues to study at various art schools, create personal work on his own, and is about to release his first instructional drawing book "Mastering Realism".
Instructor's Gallery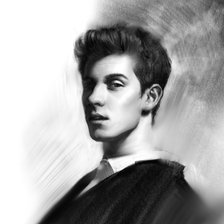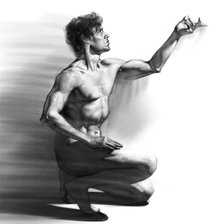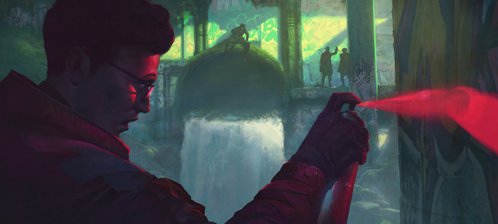 PRICING SCHEDULE
Even though our courses are the most affordable for the quality of education, these finance options allow you to focus on your goals instead of the barriers that keep you from reaching them.
Winter TERM REGISTRATION
Now Open
Oct 12, 2023 - Jan 29, 2024
COURSE BEGINS on Jan 26, 2024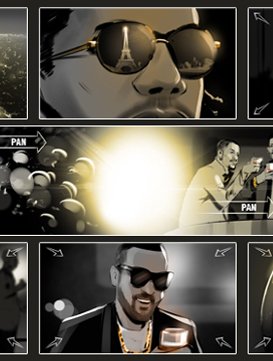 What makes this learning experience unique?
PERSONALIZED FEEDBACK
Receive personalized feedback on all assignments from the industry's top professionals.
LIFETIME ACCESS
Enjoy lifetime access to the spectrum of course content, including lectures, live Q&As, and feedback sessions.
CERTIFICATION
Show off your Certification of Completion when you turn in 80% of course assignments.
FLEXIBLE LEARNING
Learn anywhere, anytime, and at your own pace with flexible, online course scheduling.
Testimonials
Lanny is an amazing instructor! You can tell he really wants his students to become better artists and gives us all the tools and information to do so. This is an amazing course.
Tanya
Need guidance? We're Here to Help.
We can help with admissions questions, portfolio review/course recommendations!
What are you interested in?