Solid foundations for successful design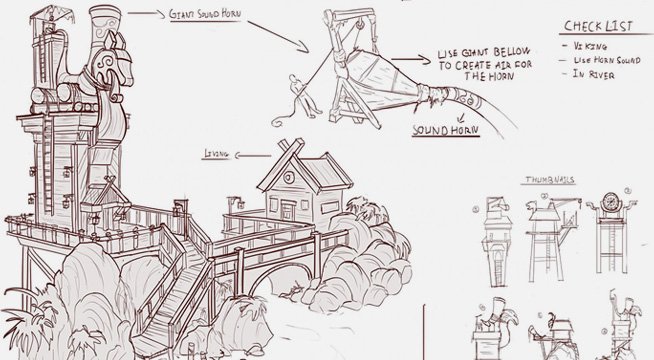 Design pertains to nearly everything. From composition and lighting to the shapes of our characters to the vehicles they travel in. As artists, creatives, and designers, we need to be responsible for all these aspects. Good design involves proper planning and organizing, in addition to having the knowledge of good visual design principles to construct it. Over the next 8 weeks, there will be lectures on all core design principles as well as discussion of the techniques and approaches of implementing them. Along the way we will learn to create our own style guide, become our own art directors, and design some world building, propagating our design aesthetics.
Registration Period
Jul 19, 2023 - Oct 09, 2023
Course Start
Oct 04, 2023
Assignment
Due each week. Expect to spend 8-10 hrs/wk viewing lectures, Q&A, and time on assignments.
PREREQUISITES
Perspective (recommended); Dynamic Sketching 2
MATERIALS
Photoshop (or equivalent), Wacom tablet or equivalent
The more you know, the better.
Week #1
The Design Process
A look at the design process, thinking forms and function. We look at how unity binds and holds a cohesive design together. The demonstration and assignment involves deconstructing the complex and building from simplification.
Apply labels and defining design parameters, then use such labels to design basic props, applying the additive and subtractive transformations. These all tie into the core concepts of shape design. The demonstration and assignment covers shape design from cues students will be tasked with creating 3 pages of designs using based off primitive shapes.
This focuses on taking the lesson of adding and subtracting basic forms (wk1) with the idea of problem solving with clear intents (wk2) and setting up design parameters to come up with designs from everyday household objects. The demo shows how to extract the form language of a vacuum part to design space freighter.
Week #4
Style Guides: Foliage Design
Shapes are brought up again in a lecture on style and designing guides to work with our selected project. Then we look at balance and rhythm and how these elements are tools to arrange compositions and sequences. For the demonstration and assignment proportion we will look at creating props for our environment world from week 3.
Week #5
Architecture Design Basics
With a project choice underway, in this week we focus on the basics of structure and architecture design. Everyone will design a singular dwelling from your project.
Week #6
Composition and Environment Design Basics
So now we have a project and geographical props from (wk4) and structures from (wk5) and will now compose a shot to show all the designs.
Week #7
Sketching for Production: Interiors
Mind mapping: creating an organized list of items based on function and story cues for design details. Pattern and texture and then examined in bringing our details to life. The demonstration and assignment video shows student's techniques utilized sketching for production as we design an interior setting to our world.
Week #8
Line & Shape: Prop & Vehicle Design
After a brief recap, this week will focus on vehicle and prop design. We will apply all techniques from last weeks to build strong shapes, silhouettes, proportion, curves, line, horizontal vs vertical precision vs spontaneity, contour vs gesture lines into your designs.
STUDENT GALLERY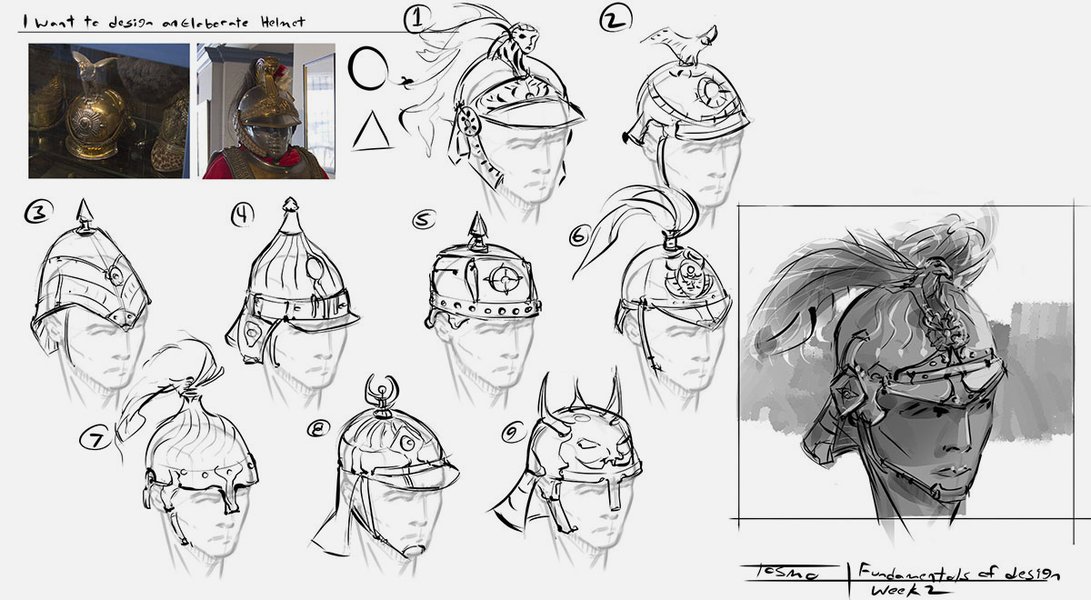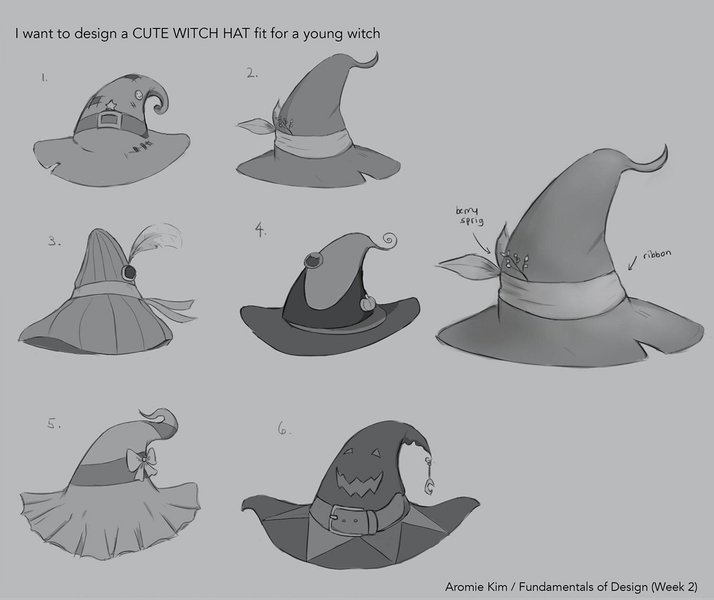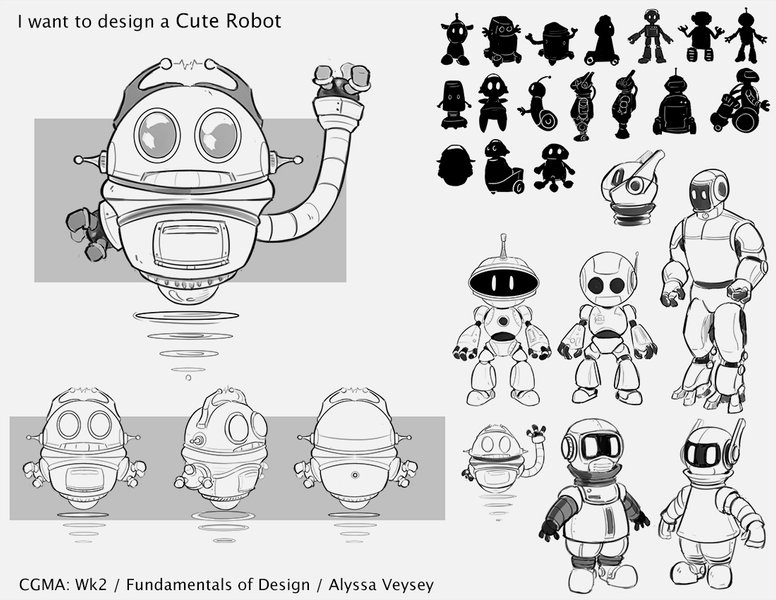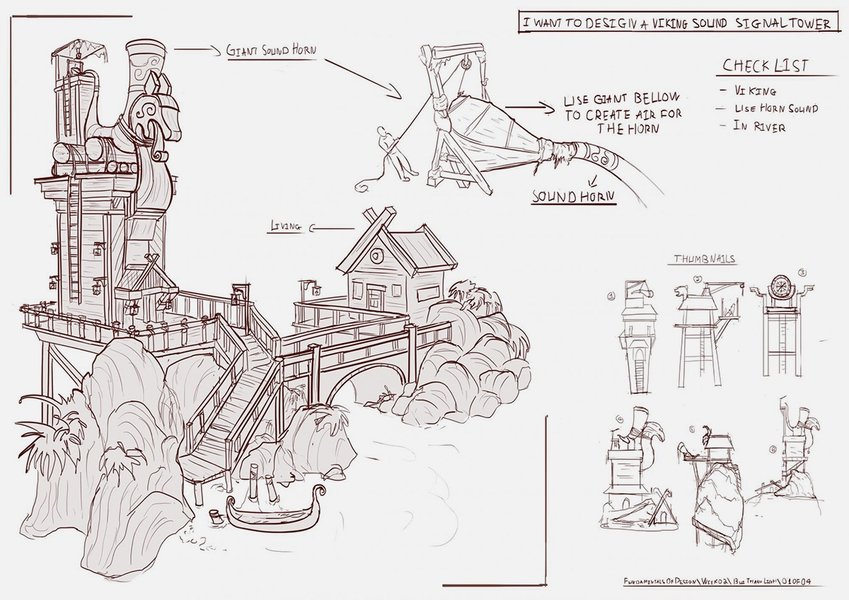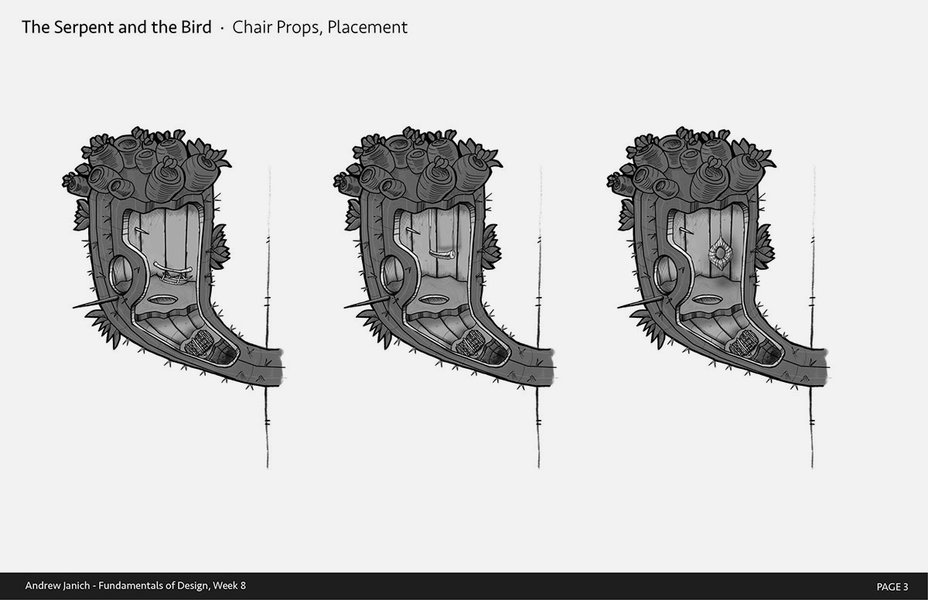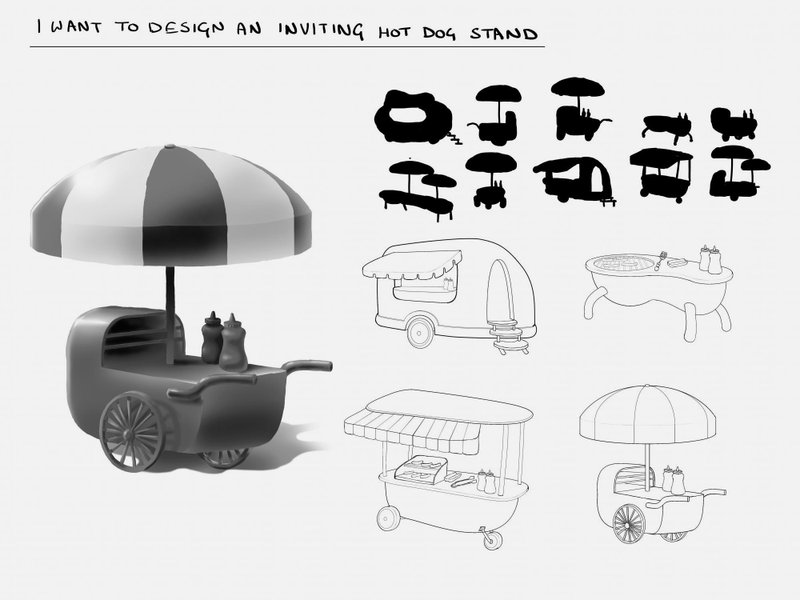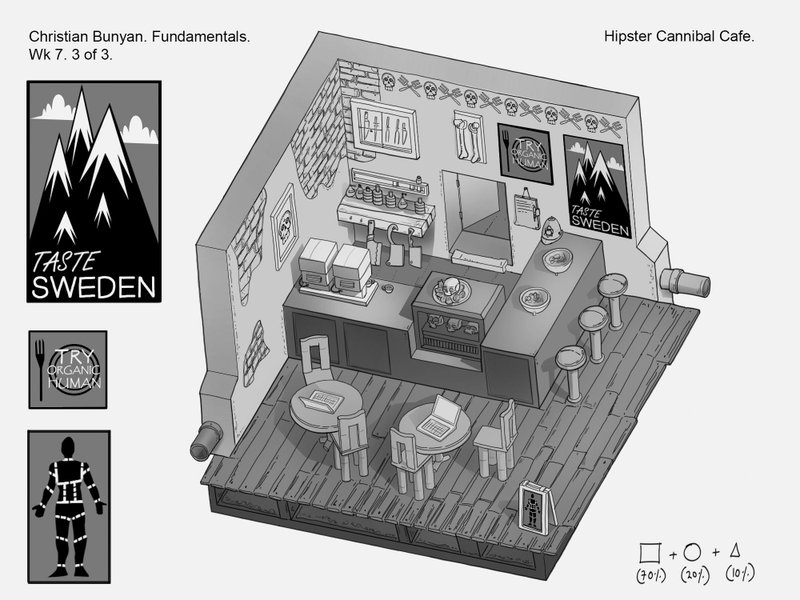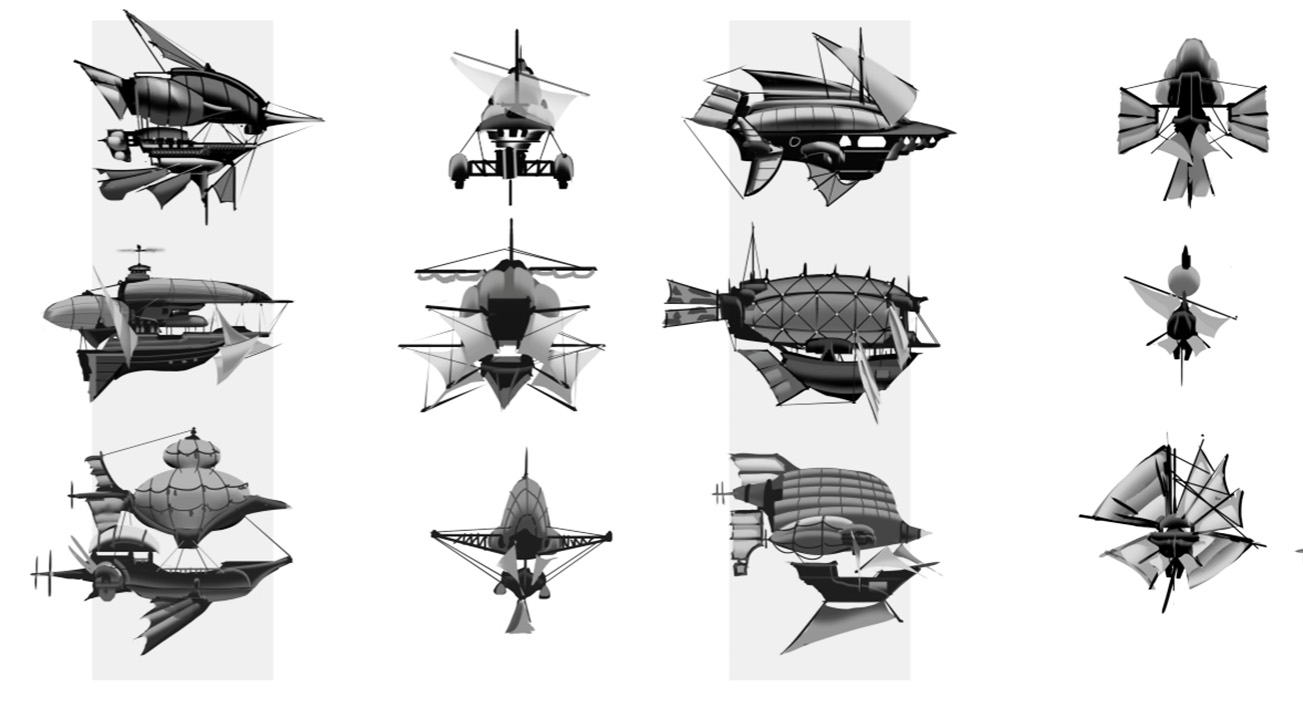 Unleashing your creativity

Concept Artist and Illustrator
Course Start: Oct 04, 2023
Tyler Edlin is traditionally trained with a Bachelor of fine arts and certificate of illustration from The Art institute of Boston. Notably he has worked many indie projects like Fall From Heaven and the Therion Saga to the larger productions of Tinkerbells Fairies from Disney Interactive and Chivalry: Medieval Warefare from TornBanner studios. Tyler has worked with studios including Disney Interactive, Hitpoint Studios, Studio Virty's, Fantasy Flight, Paizo Publishing, StarDock Industries, Tornbanner Studios, and Activision.
Instructor's Gallery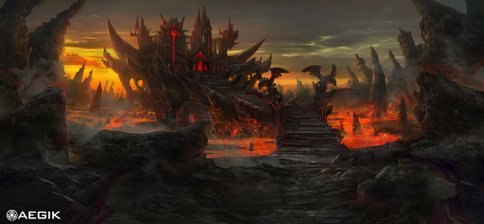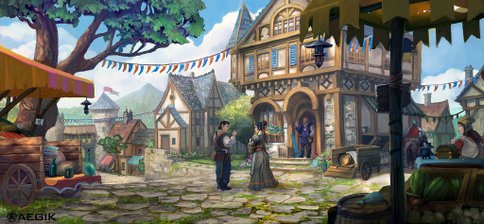 PRICING SCHEDULE
Even though our courses are the most affordable for the quality of education, these finance options allow you to focus on your goals instead of the barriers that keep you from reaching them.
Fall TERM REGISTRATION
Now Open
Jul 19, 2023 - Oct 09, 2023
COURSE BEGINS on Oct 04, 2023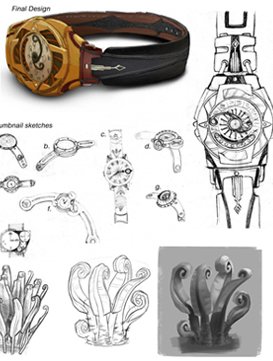 What makes this learning experience unique?
PERSONALIZED FEEDBACK
Receive personalized feedback on all assignments from the industry's top professionals.
LIFETIME ACCESS
Enjoy lifetime access to the spectrum of course content, including lectures, live Q&As, and feedback sessions.
CERTIFICATION
Show off your Certification of Completion when you turn in 80% of course assignments.
FLEXIBLE LEARNING
Learn anywhere, anytime, and at your own pace with flexible, online course scheduling.
Testimonials
Amazing teacher. Loved the class. The content was impressive. He worked really hard to give this class and I appreciated my experience.
David
Tyler showed genuine interest in the student's work during the feedback and Q&As: he always goes the extra mile to help us with long and detailed critiques, making sure to address all of our points. The lectures were very informative and presented the class materials well.
Xuan
Great course! Learned so much. And Tyler is an amazing instructor, always trying to help in any way possible.
Natalia
Tyler did a fantastic job breaking down the elements of design very clearly.
Joshua
Need guidance? We're Here to Help.
We can help with admissions questions, portfolio review/course recommendations!
What are you interested in?