Sketch out the world you envision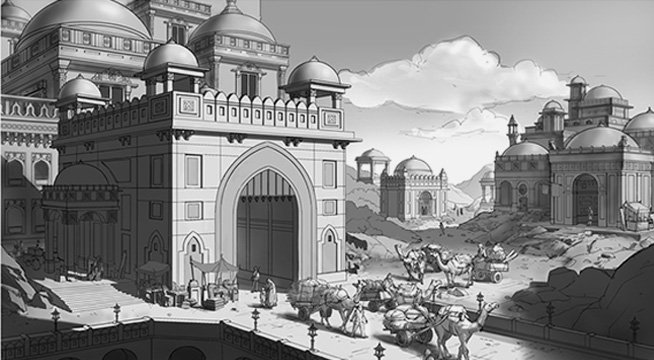 This class will focus on creating compelling environments with a strong and consistent design language. Students will learn a process from start to finish that will enable them to generate and iterate on their ideas to find the best image for the story. Topics that will be covered include visual storytelling, composition, and perspective. Developing a visual language and creating strong mood through the use of values and lighting will also be discussed.

This important fundamental class will enable students to think, create, and design quickly and with confidence. In the first half of this course we will focus on line drawing and basic fundamentals. The second half of the class will introduce another approach of generating ideas, black and white speed painting. Then we detail and finish a portfolio piece. There will review on perspective and composition as you complete the assignment.
Registration Period
Oct 12, 2023 - Jan 29, 2024
Course Start
Jan 20, 2024
Assignment
Due each week. Expect to spend 8-10 hrs/wk viewing lectures, Q&A, and time on assignments.
PREREQUISITES
Perspective, Dynamic Sketching 2; OR good drawing foundation & strong knowledge of perspective
MATERIALS
Photoshop (or equivalent), Wacom tablet (or equivalent)
The more you know, the better.
Week #1
Perspective Review & Composition
Create focal points and dynamic shots | Focus on leading the viewer's eye and avoid common design mistakes | Working only in line and using simple shapes and forms for a good foundation to build upon
Week #2
Shape Language & Using Reference
Establish believability in your design | Overcoming common mental blocks in the creative process | How to define shape language and visual library | Silhouette studies and learn how to gather and use reference properly
Week #3
Sketching Out the Story
Use your sketches to reinforce a specific narrative and find the best shot to convey the appropriate emotion and feeling | Storytelling elements such as what the image is about, the focal point, the mood or feeling of the image, what elements are contributing to the idea, what can we edit out, etc.
Reinforce the believability and correct scale in your scene by understanding and indicating the necessary details | How to use small details to establish scale and reinforce believability | Areas of interest and areas of rest | Hierarchy of shapes
Establish a strong read and reinforce the believability by using values to build up depth and contrast | Separation between foreground, middle ground, and background | Aerial perspective and organize to unify your compositions
Use your creativity, value block-ins, pattern recognition, and abstract design to create compelling images and discover new ideas | Use shapes and values to generate quick idea sketching | Create quick, strong compositions through mileage in sketching
Create a strong mood or emotion using interesting and dynamic lighting that reinforces the narrative | Lighting and it concepts/theories | Determine your lighting on forms and objects to better understand how light works | Establish strong reads through light to maintain emotion
Week #8
Putting It All Together
Streamline your creative process and workflow for efficiency and presentability from start to finish | This final week we will take our theme and apply all our knowledge to creating a final piece
STUDENT GALLERY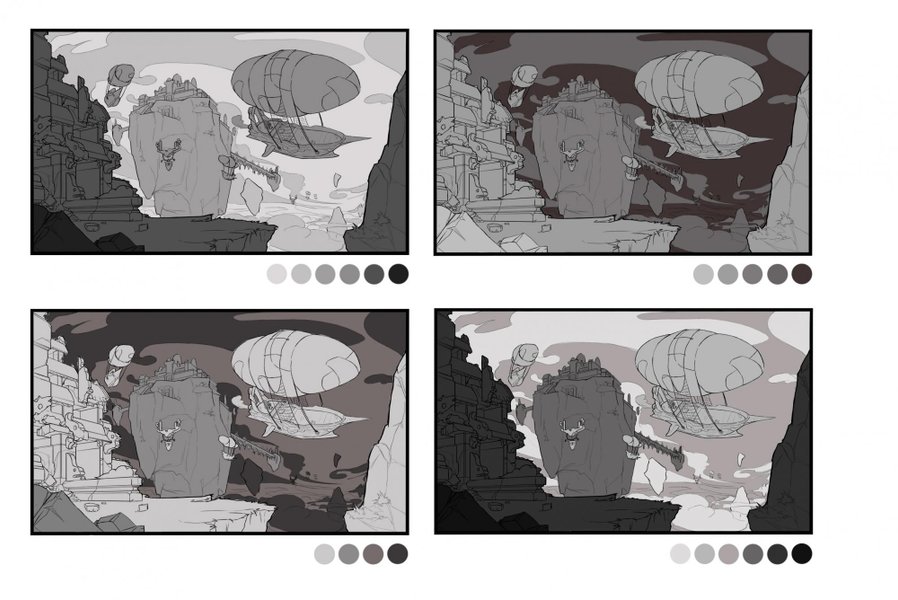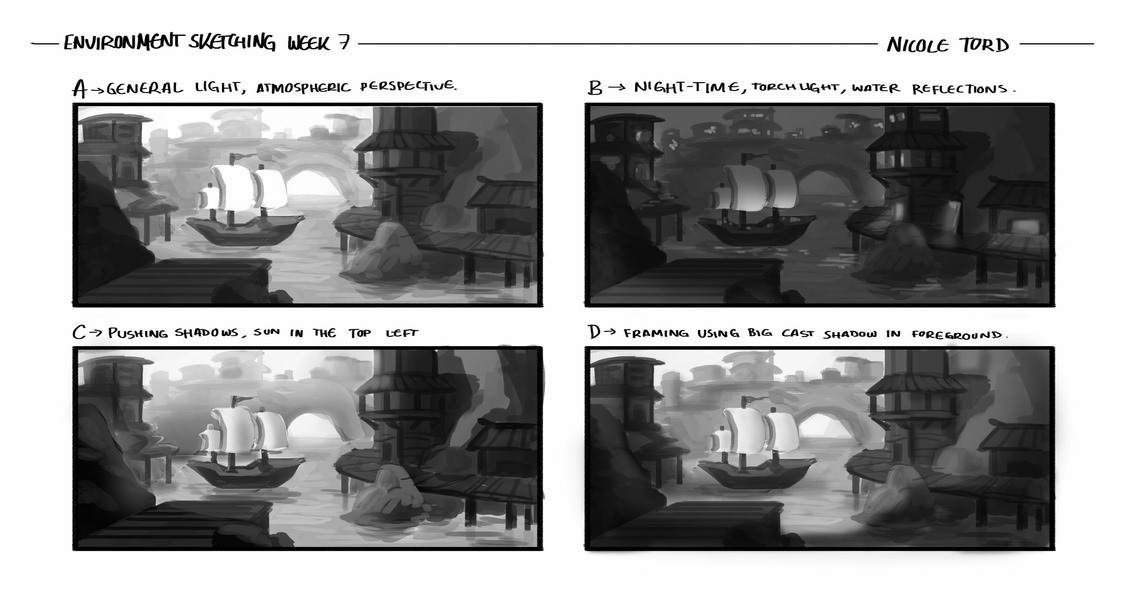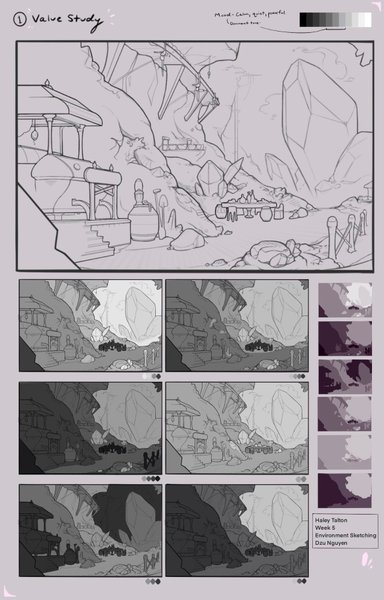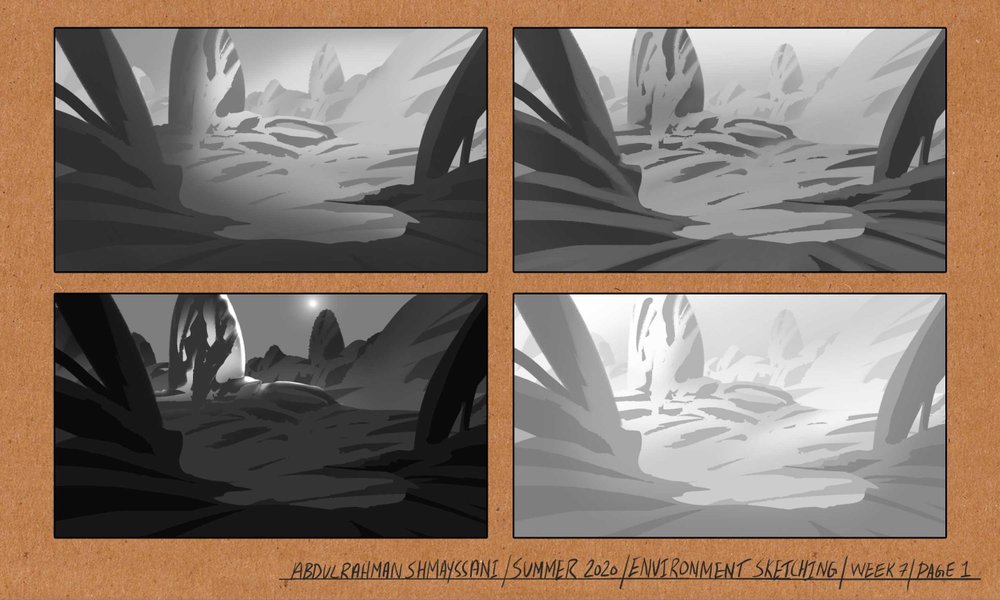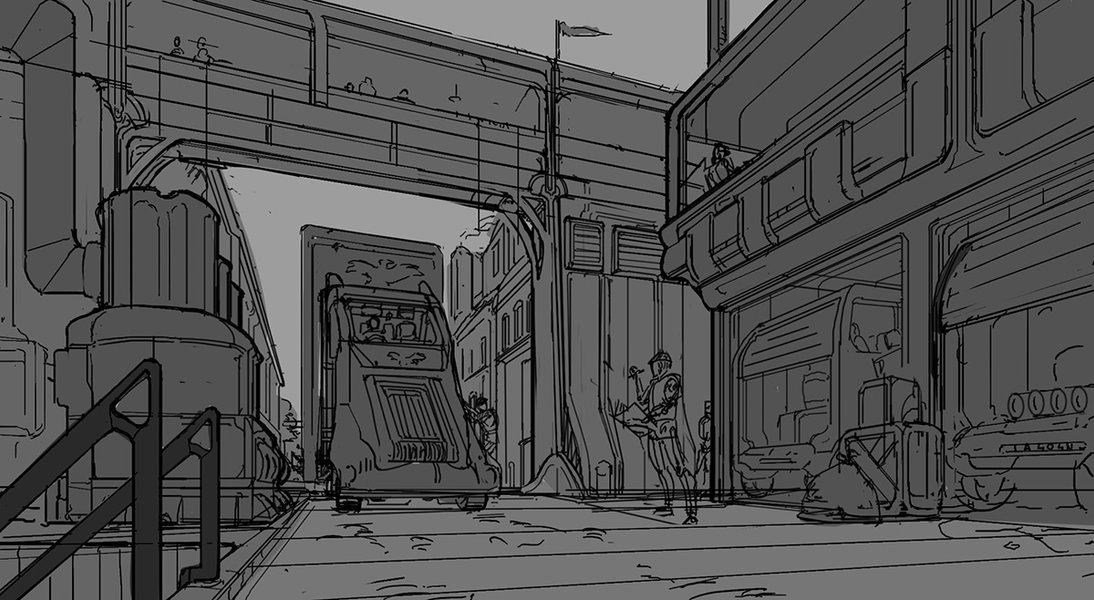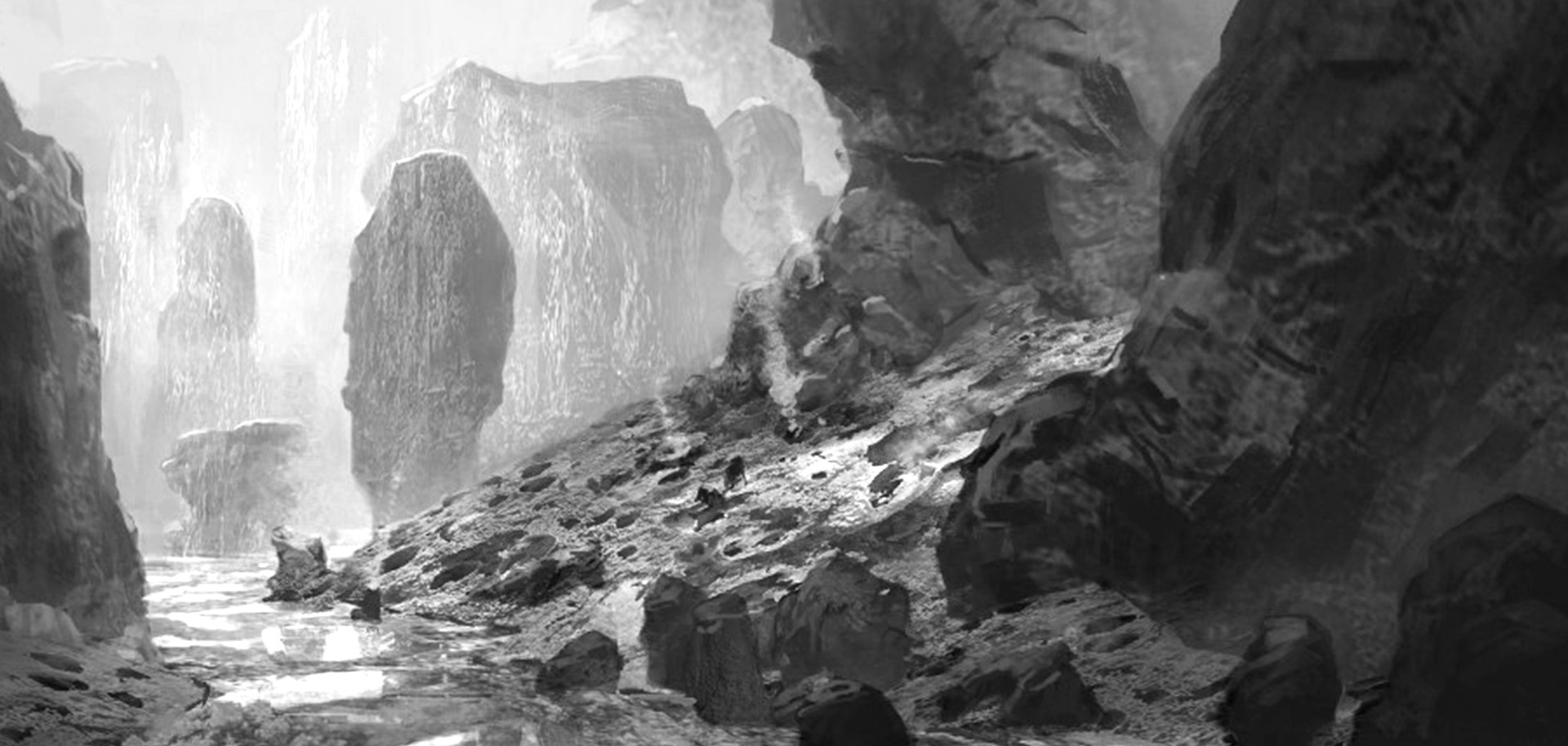 Bringing out the best in talent

Concept Artist
Course Start: Jan 20, 2024
Dzu Nguyen is a freelance concept artist and illustrator currently working the in video games and entertainment industries. In addition to freelancing, he also teaches at the Art Institute of California. Some of his past video games projects for Sony Computer Entertainment include Warhawk, Resistance: Burning Skies, "Sorcery", Playstation All-Stars Battle Royale, and Destiny of Spirits.
Instructor's Gallery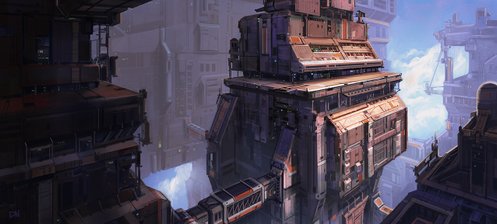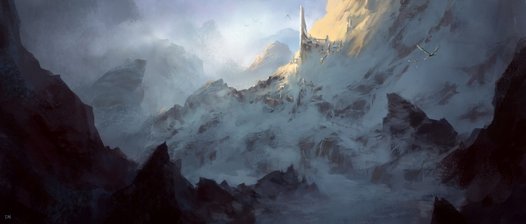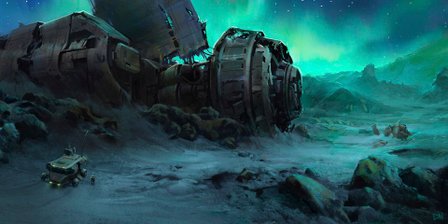 Concept Designer
Course Start: Jan 20, 2024
Dmitry Sorokin is a freelance concept designer working on video games. Dmitry holds an engineering degree in oil & gas industry. And after 10 years career in that field he switched gears completely to pursue his passion - creating worlds. After acquiring Entertainment Design diploma in 2014 he worked with several video games and concept art companies including Arkane Studios, Bethesda, Bohemia Interactive and West Studio; and participated in production of several games with PREY being among the others.
Instructor's Gallery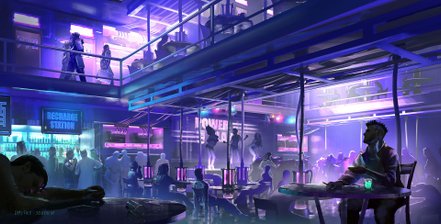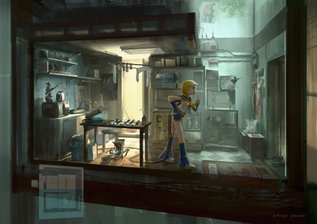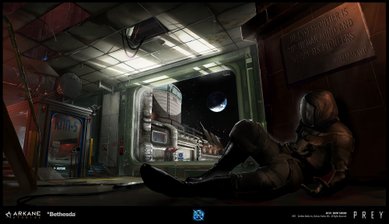 PRICING SCHEDULE
Even though our courses are the most affordable for the quality of education, these finance options allow you to focus on your goals instead of the barriers that keep you from reaching them.
Winter TERM REGISTRATION
Now Open
Oct 12, 2023 - Jan 29, 2024
COURSE BEGINS on Jan 20, 2024

What makes this learning experience unique?
PERSONALIZED FEEDBACK
Receive personalized feedback on all assignments from the industry's top professionals.
LIFETIME ACCESS
Enjoy lifetime access to the spectrum of course content, including lectures, live Q&As, and feedback sessions.
CERTIFICATION
Show off your Certification of Completion when you turn in 80% of course assignments.
FLEXIBLE LEARNING
Learn anywhere, anytime, and at your own pace with flexible, online course scheduling.
Testimonials
I've been taught by many art teachers, and I can say with sincerity that Dzu is a good teacher. Here are three things I liked about Dzu as a teacher: 1) he treats each student in the same manner—in other words, no matter what level you are at, he cares for the student and also doesn't seem to favour particular students. 2) His advice is concise and practical. 3) He can walk the walk—in other words he can demonstrate how to create great art.
Stuart
Dzu is an awesome guy and a great instructor. He gave some really good insight into how the industry works and how he got his foot in the door. I really wish I had gotten more than 8 weeks to be in his class. Really happy I was able to have Dzu as an instructor—I could talk to him all day.
Allan
I was pretty paralyzed before taking this class. But I learned a lot and now I feel way more comfortable with approaching environments, even with things outside my visual library.
Sheryl
From week 1 to 8, I can already see the improvement in my approach to environments. I now have the tools to go and confidently tackle backgrounds and scenes.
Nicole
I'd like to really thank Dzu, I think he has been a great help and appreciate his feedback. A great artist I hope to follow in the footsteps of one day!
Laurence
The course exposed my weaknesses, but also revealed my strengths. I cannot wait to apply the things I have learned to more pieces.
Alex
Need guidance? We're Here to Help.
We can help with admissions questions, portfolio review/course recommendations!
What are you interested in?