Build your visual library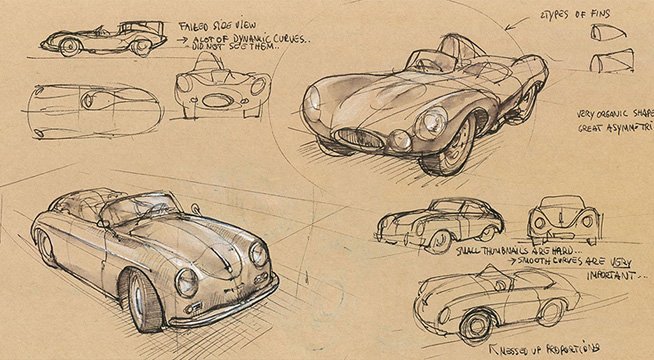 Foundational drawing is the most important aspect of being a designer. This class is designed to take the lessons from Dynamic Sketching 1, and further the practice of applying those skills in onsite drawing while creating new concepts from particular themes. There will be more exploration on the student's part in going out and finding the required sites to draw.

This is a heavier workload and more intensive training compared to the previous Dynamic Sketching 1 class. The student should be prepared to work coming into this class. It is preferred that the students locate a site for onsite drawing related to the weekly subject rather than drawing from reference.
Registration Period
Jul 19, 2023 - Oct 09, 2023
Course Start
Oct 05, 2023
Assignment
Due each week. Expect to spend 8-10 hrs/wk viewing lectures, Q&A, and time on assignments.
PREREQUISITES
Dynamic Sketching 1, Perspective
MATERIALS
Sketchbook with brown paper, felt-tip black pens (see syllabus for details), wide Copic marker (see syllabus for details), white color pencil, Uniball Signo white gel pen, scanner or camera to scan/photograph homework assignments
The more you know, the better.
Recap of Dynamic Sketching 1 | Warm up exercises | Drawing techniques | Importance of contours and 5 forms | How-to project
Overall breakdown of insects | Form language within the insect world | Drawing different types of insects | Line quality and hatching – different surfaces and materials
Starting with simple forms | Connecting the big forms | Transitional forms and looking for landmarks | Drawing different types of skeletons and fossils
Week #4
Creating a Design Process
Thinking about reference | Doing studies | Brainstorming, iterations, and final design | Designing with volume
Week #5
Hard Surfaces Part 1: Cars
Profile views | Wheels | Thumbnails | Controlling proportion and detail | Hatching and indicating reflections | Bringing it all together
Week #6
Hard Surfaces Part 2: Military Vehicles
How to approach tanks | Simple forms/box idea | Chiselling away like a sculpture | Figuring out the details | Hatching and lighting | Vehicles with curves
Week #7
Hard Surfaces Part 3: Planes
Forms of a plane | Grounded plane | Material indication | Plane in air | Creating the focal point
Week #8
Recap and Final Design
Applying what we are learning to a final design and workflow | Designing vehicles and tech | Brainstorming in Photoshop | Thumbnail traditionally | Applying color as accents | Indicate, do not render
STUDENT GALLERY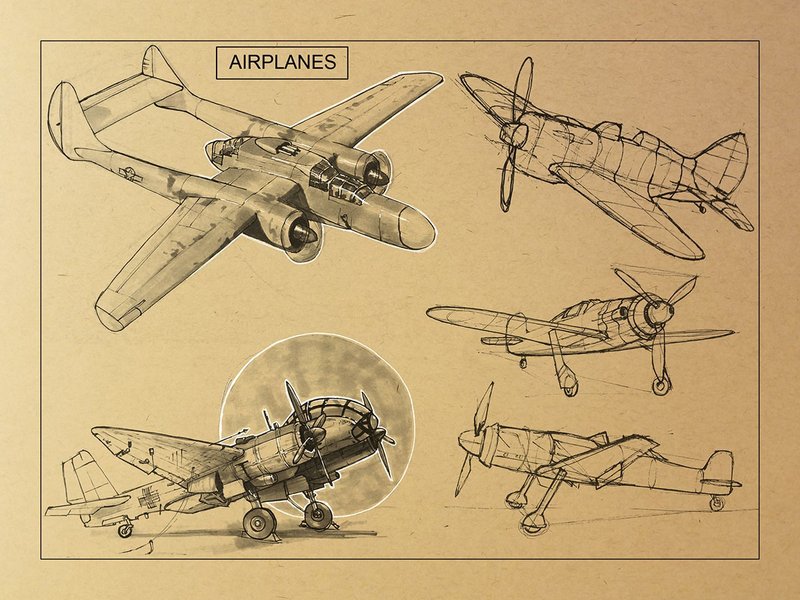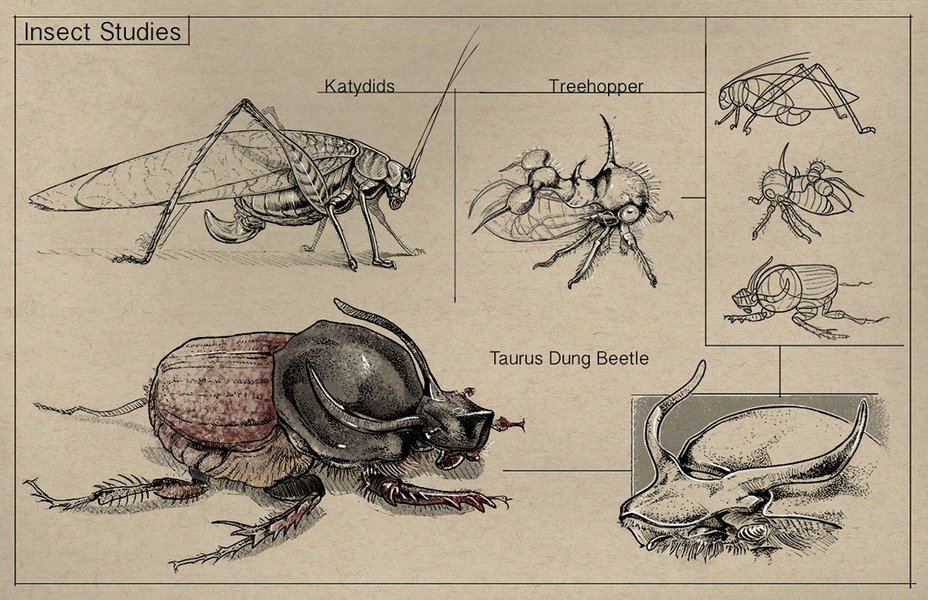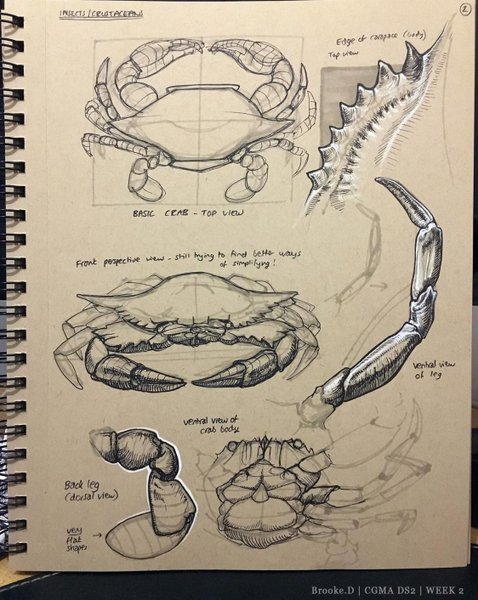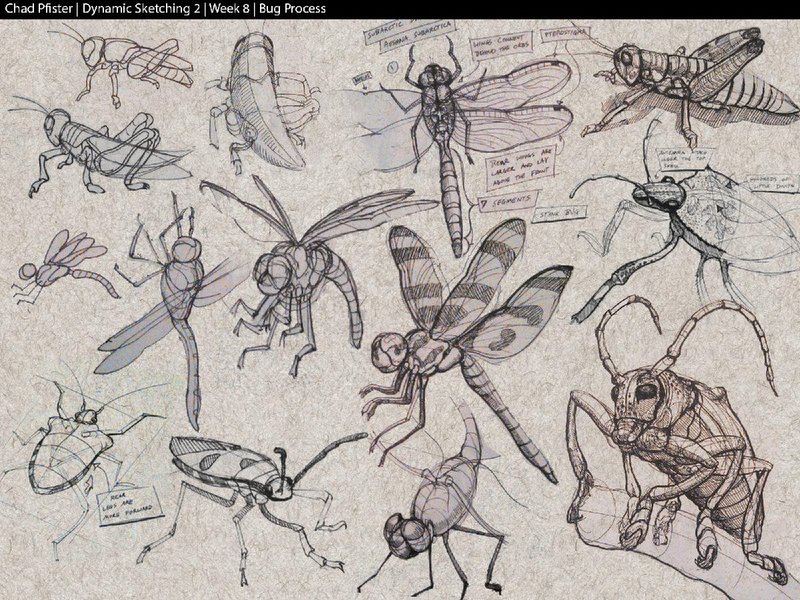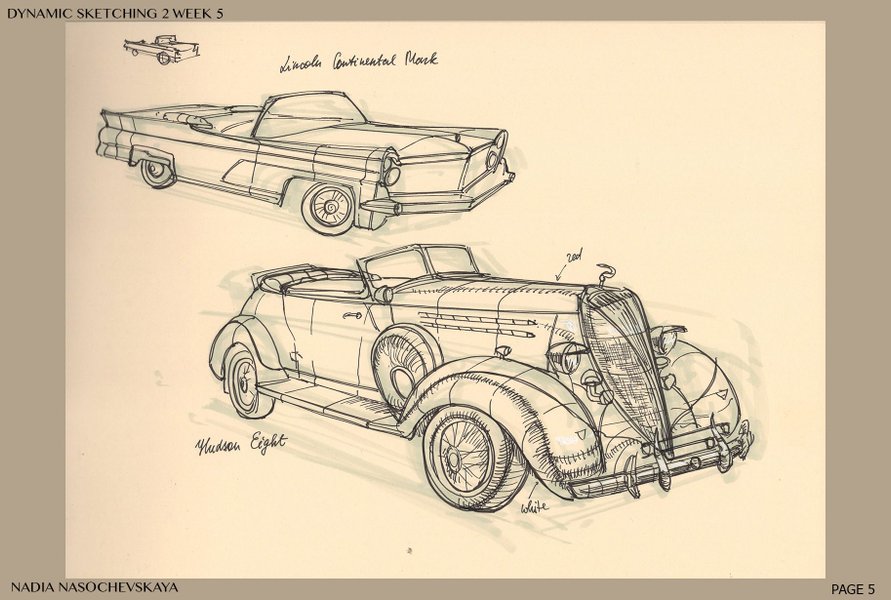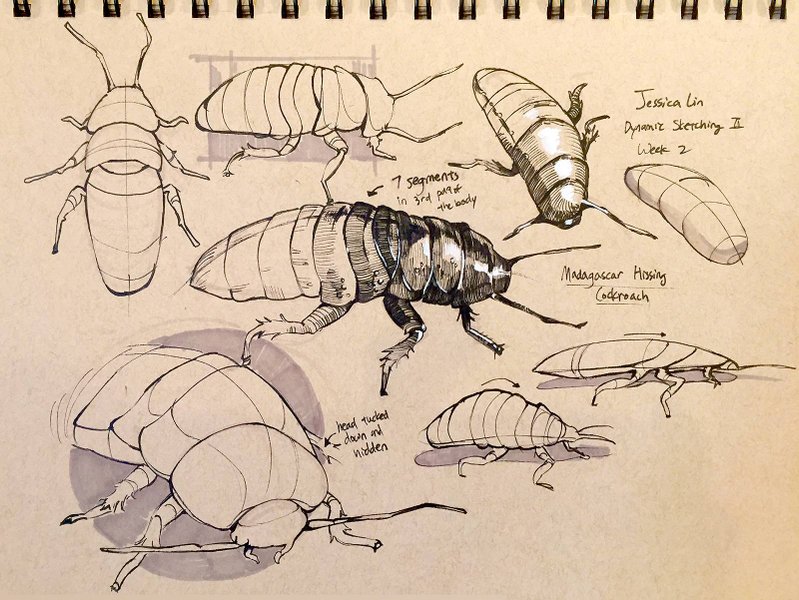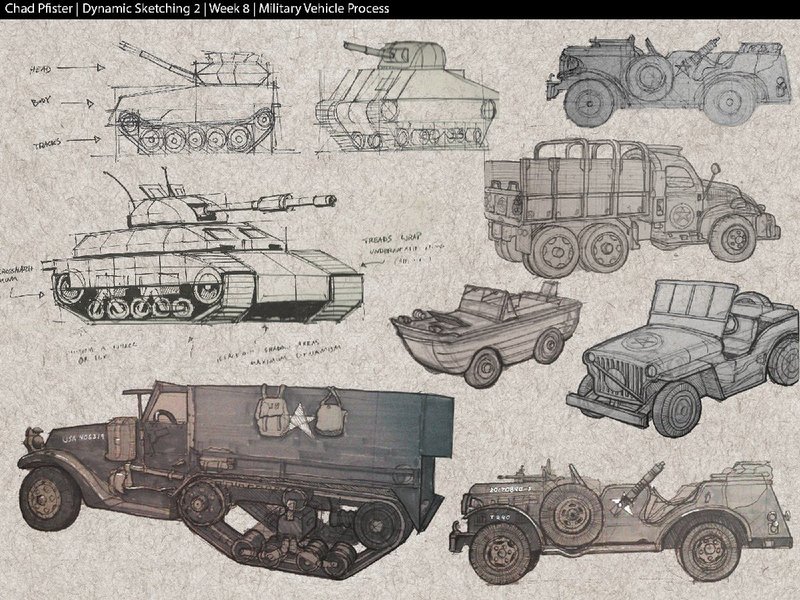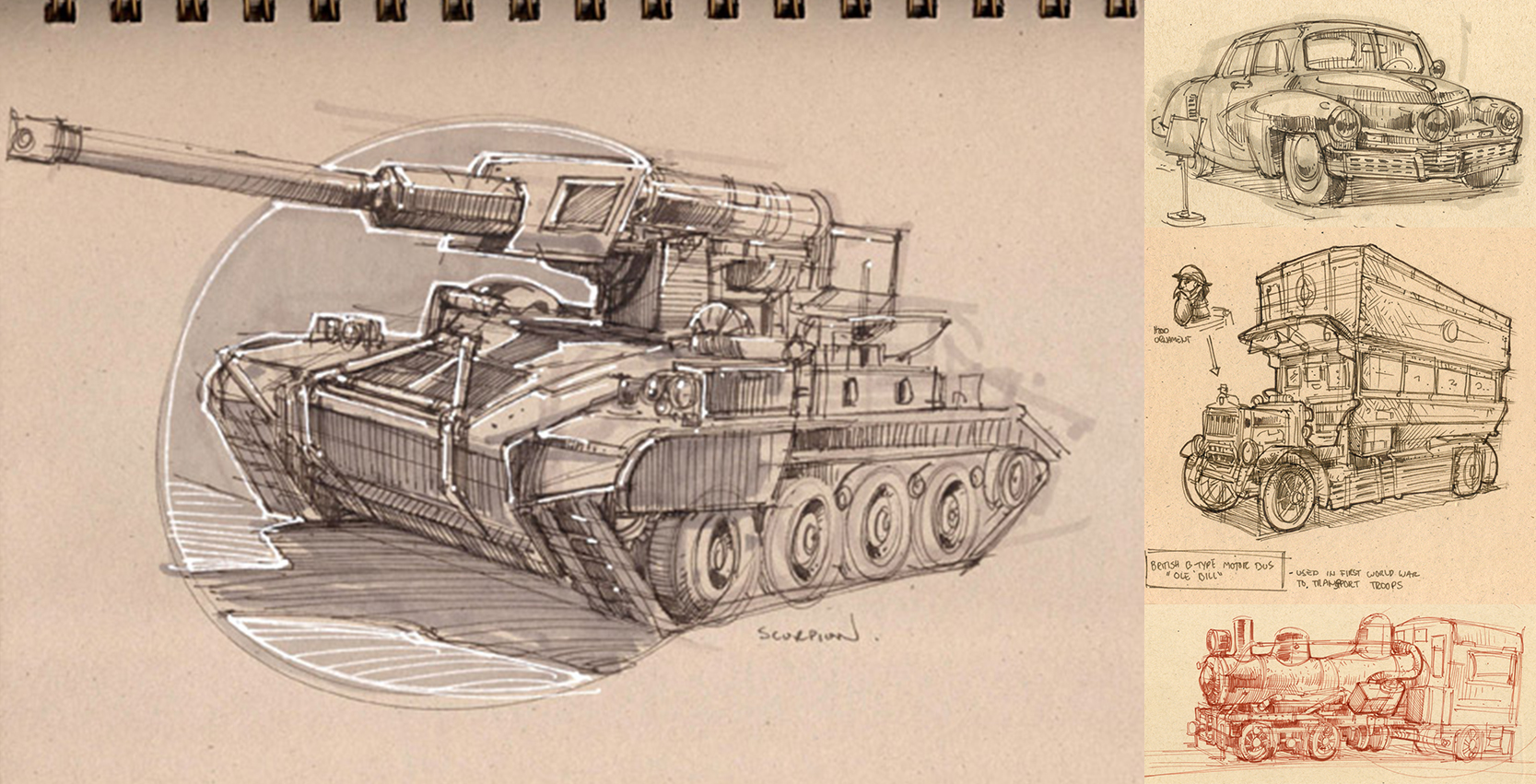 Unleashing your creativity

Concept Designer
Course Start: Oct 05, 2023
Dmitry Sorokin is a freelance concept designer working on video games. Dmitry holds an engineering degree in oil & gas industry. And after 10 years career in that field he switched gears completely to pursue his passion - creating worlds. After acquiring Entertainment Design diploma in 2014 he worked with several video games and concept art companies including Arkane Studios, Bethesda, Bohemia Interactive and West Studio; and participated in production of several games with PREY being among the others.

Concept Designer
Course Start: Oct 03, 2023
Patrick Ballesteros is a designer based in Los Angeles, California. He works as a freelance illustrator/concept artist for the film, game, and animation industries. He also conducts workshops, guest speak, and teaches at the Concept Design Academy in Pasadena, California. Some of his clients include High Impact Games (Jak and Daxter the Lost Frontier), Magic Pixel Games (Carnival Island),

Concept Artist
Course Start: Oct 03, 2023
Yves Yumol is a freelance concept artist and art instructor based in Los Angeles, California, working in the entertainment and game industry. He has taught at a variety of private art schools and currently co-instructs at Concept Design Academy in Pasadena, California. In his spare time, he enjoys sketching outdoors and plein-air painting. His clients range from video game and visual FX companies such as Swihart Studios and various indie developers.
PRICING SCHEDULE
Even though our courses are the most affordable for the quality of education, these finance options allow you to focus on your goals instead of the barriers that keep you from reaching them.
Fall TERM REGISTRATION
Now Open
Jul 19, 2023 - Oct 09, 2023
COURSE BEGINS on Oct 05, 2023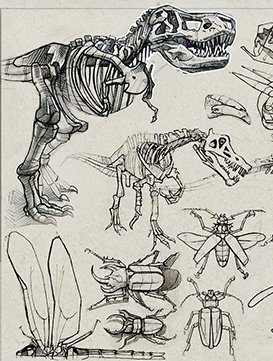 What makes this learning experience unique?
PERSONALIZED FEEDBACK
Receive personalized feedback on all assignments from the industry's top professionals.
LIFETIME ACCESS
Enjoy lifetime access to the spectrum of course content, including lectures, live Q&As, and feedback sessions.
CERTIFICATION
Show off your Certification of Completion when you turn in 80% of course assignments.
FLEXIBLE LEARNING
Learn anywhere, anytime, and at your own pace with flexible, online course scheduling.
Testimonials
I don't want to sound over the top, but Peter Han has completely changed, not only the way that I will work in future, but also the way that I think and 'see'. I didn't think it was possible to change so much in such a short time. The way that he adapts to the needs of each student, and manages the time spent on various subjects according to needs and not just a fixed plan is just incredible. He also shares so much about his own methodology and experiences that we gain so much invaluable insight. I have had many classes with other providers, who have taught you how to represent a subject on paper. Peter actually breaks that all apart and builds up, from the very beginning, how you should approach creativity and artistry. Not only have I 'learnt' new things, but have 'unlearnt' my bad habits that were holding me back. I took so much away from this class that I really wish that I haven't bothered with my degree and started with CGMA sooner.
Kate
Peter was exceptionally nice to learn from. Not only did he cover the material of the class but he was also very encouraging when we were dealing with performance anxiety, the process of drawing (and sometimes failing) and he was very supportive overall. He felt like one of those teachers at school that makes you fall in love with a subject, not because the subject is anything exceptional but because the teacher is.
Anna
I'm thoroughly pleased with the feedback and instruction Patrick offered. Every once in a while, I'd check out his feedback to other students and found that he doesn't give out canned and generalized feedback. He seems to be aware of where each student is developmentally, and offers critiques that are the most useful to them.
Caleb
Patrick does a great job with this course. Even though he has taught this extensively, his enthusiasm for the course and our success was present in every Q&A. As this was my first course with CGMA, I did not know what to expect, but if Patrick represents the caliber of instructors at CGMA I look forward to my next course.
Jake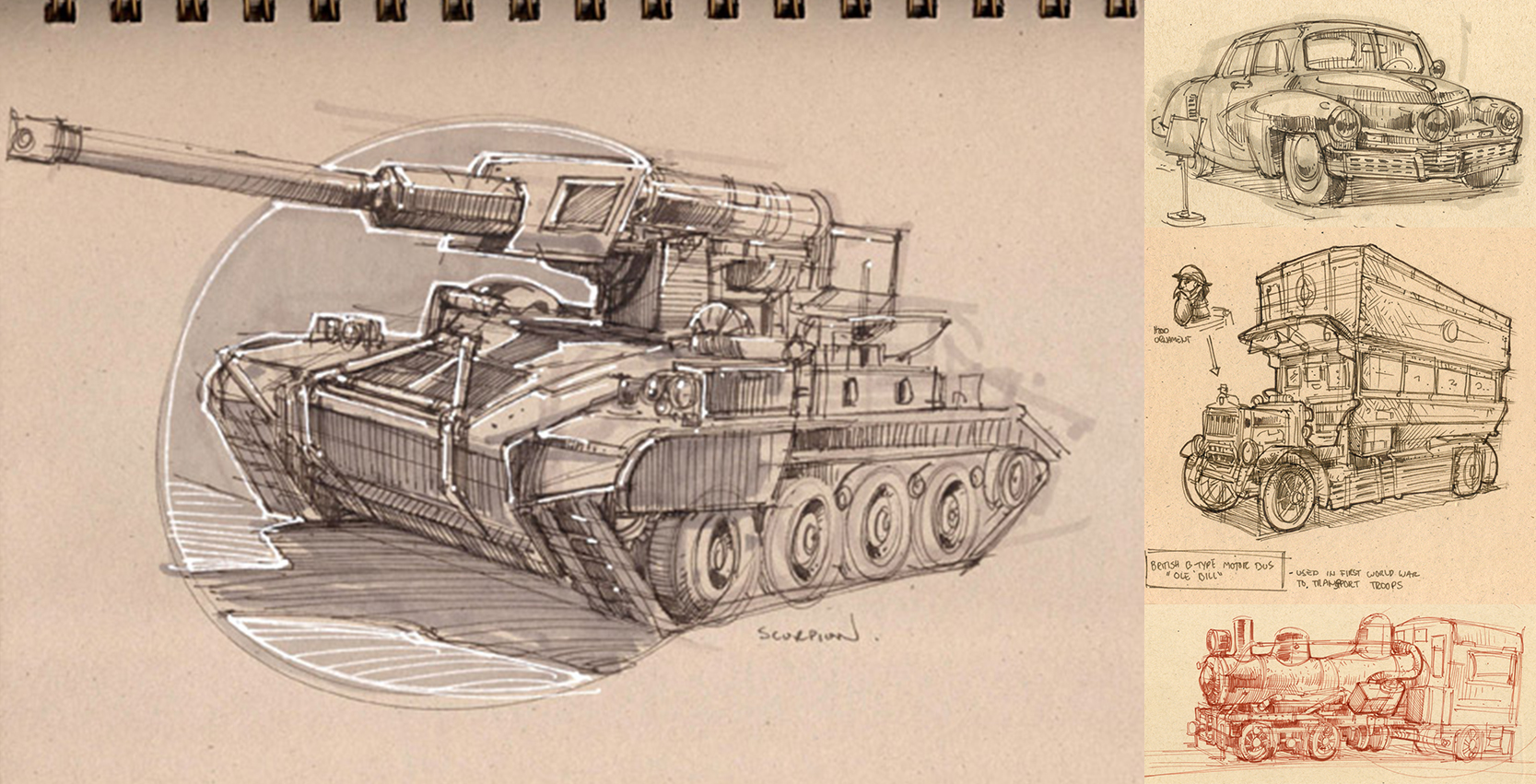 Need guidance? We're Here to Help.
We can help with admissions questions, portfolio review/course recommendations!
What are you interested in?