Use color and light to convey mood & story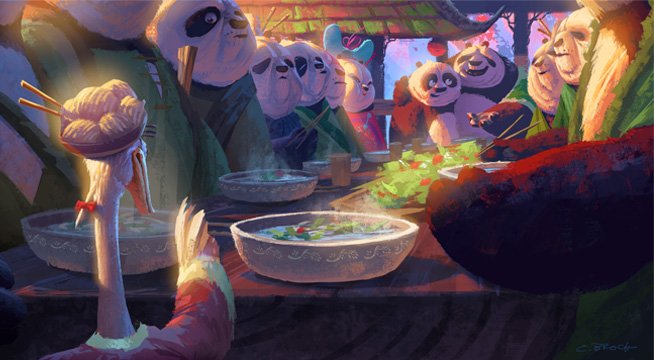 The Art of Color and Light is an exploration in the properties of color and light under a variety of conditions. This is an essential stage in concept art that develops mood and communicates the narrative of the story by means of visual cues. Students should have a good understanding of perspective and sketching skills before joining the course. (Course outline for each instructor may be different; for specific outline information, please select the instructor and click on "Request Syllabus" below.)
Registration Period
Oct 12, 2023 - Jan 29, 2024
Course Start
Jan 22, 2024
Assignment
Due each week. Expect to spend 8-10 hrs/wk viewing lectures, Q&A, and time on assignments.
PREREQUISITES
Good drawing foundations, Perspective and Digital Painting course
MATERIALS
Photoshop (or equivalent), Wacom tablet or equivalent
The more you know, the better.
Week #1
Introduction Designing a Picture-Arranging our Design Elements to Create Good Composition
Intro- Overview of the course. Who am I? My journey/ development as an artist (career). What are your goals for yourselves from the class. What are my goals for you from this class | What is good design?  | Design vs.Composition  | Arranging our design elements to create good composition | Using design tools to create the illusion of 3d space in a 2d image | Using composition to lead the eye. | Importance of different design tools (values, shapes, linework,color) | Focal point- creating a strong first read (2nd read, 3rd read) | The simple idea
Week #2
Form- Understanding values- How light reveals form through the proper use of values
Using values to render a 3 dimensional form on a 2 dimensional plain | Importance of edges | Basic properties of light | How to organize your values | Applying values to portraits and landscapes
Week #3
Color- The foundation of color theory
Color and values | Color and hue | Color and light | Color temperature | How color acts in light vs. shadow | Local color and how it is affected by light
Week #4
Color Part 2- Diving deeper to discover a more sophisticated understanding of color
Tint, tone and shade | Importance of greys | Color harmony
Week #5
Color Keys- Combining color and light to work out the best expression of the "big idea"
Different types of color keys | What is the purpose of a color key | Importance of using the color key process to establish the "big idea" | Limited palettes | Practical approach to painting color keys
Week #6
Concept Art Part 1- Planning a final concept painting
Planning/Designing our own compositions | Staging an idea  | Atmospheric perspective | Depth cues | Easy Photoshop Perspective tools | Using difference and variety to your advantage
Week #7
Concept Art Part 2- Executing
Rendering different surface qualities | Prioritizing and implementing the principles of painting | Being an effective visual communicator | Shapes, values, and edges
Week #8
Concept Art Part 3- Final
Master studies | Art directing yourself
STUDENT GALLERY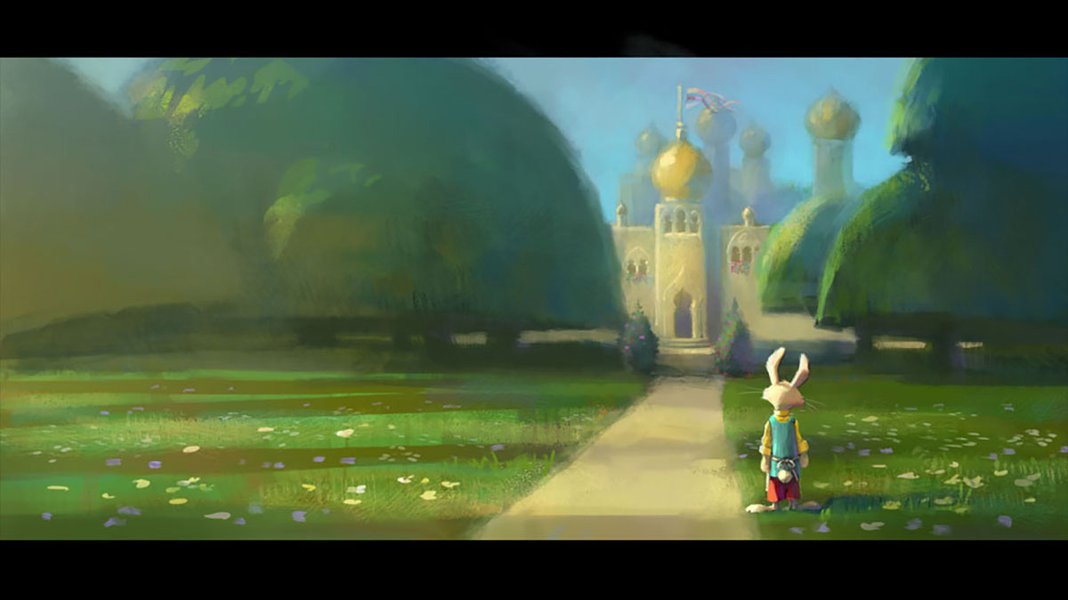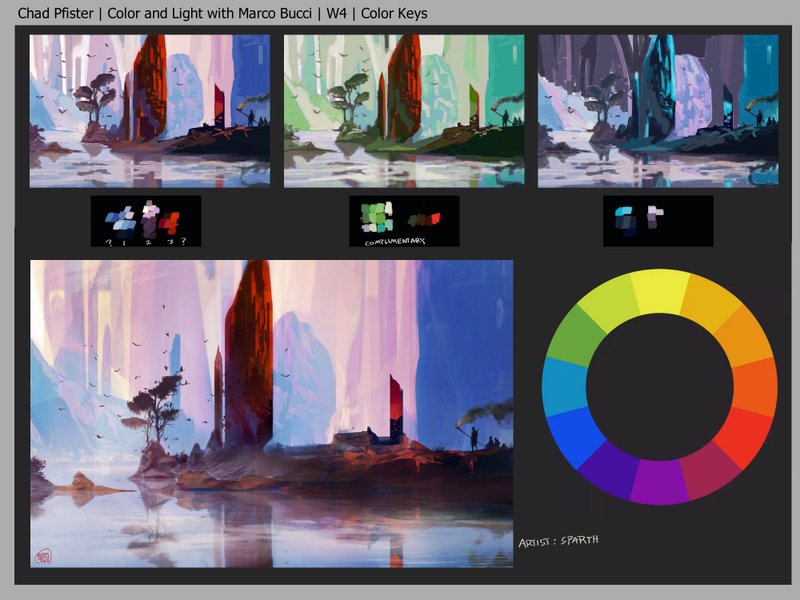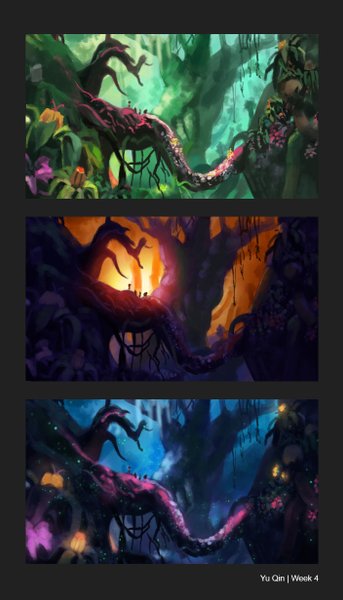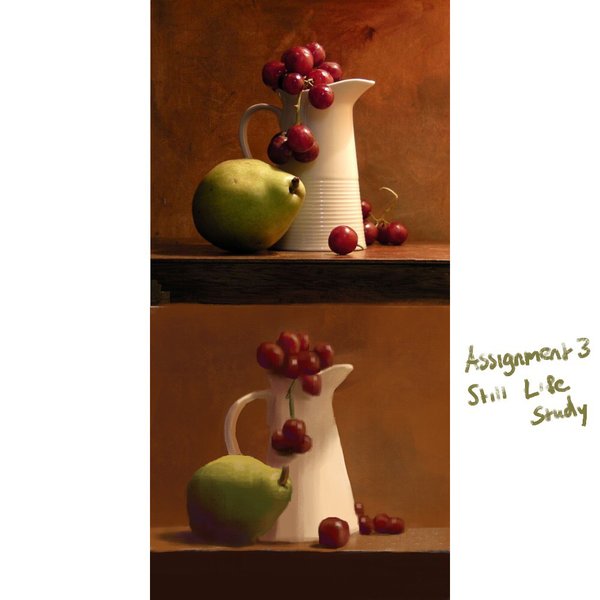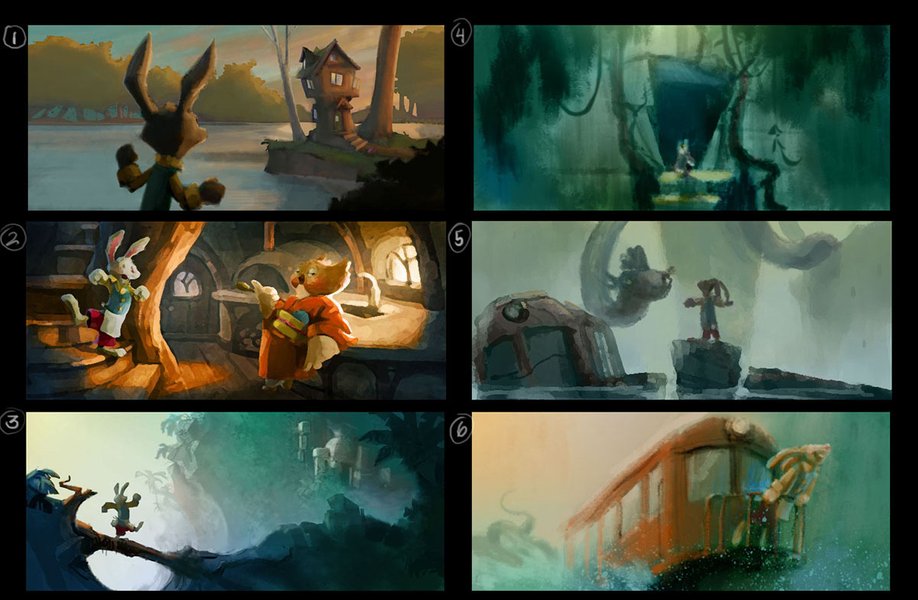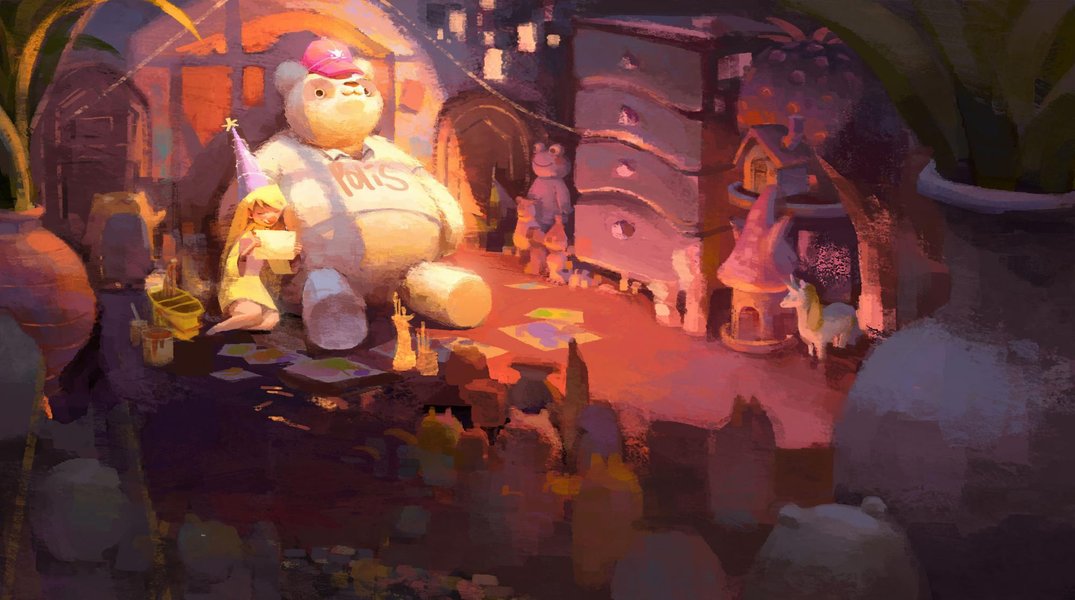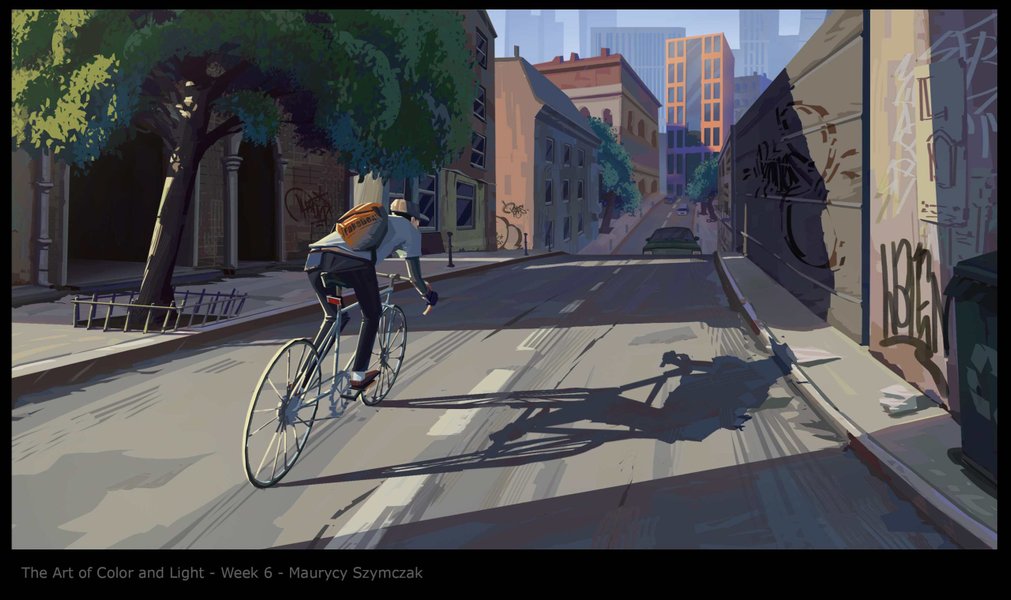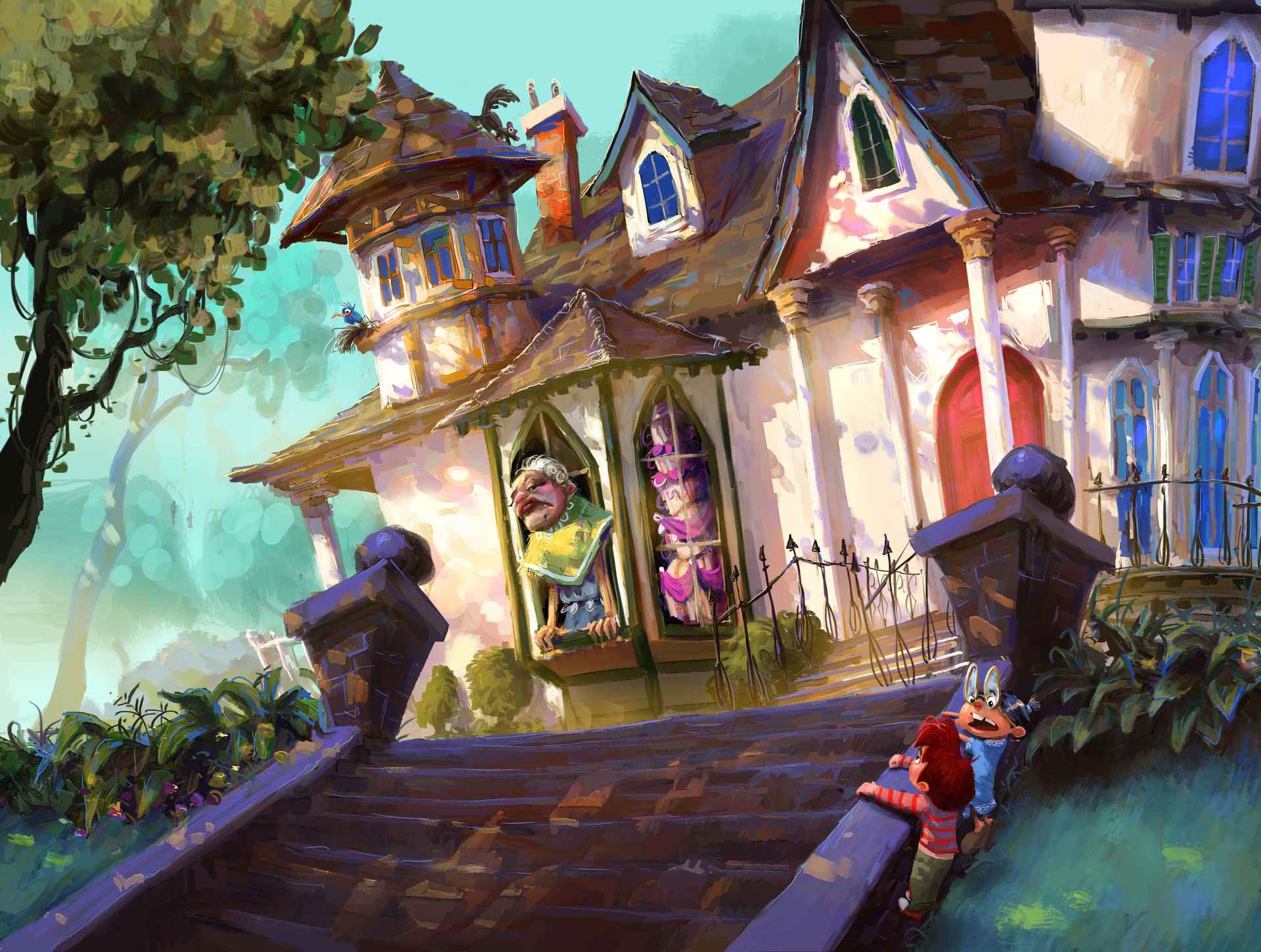 Bringing out the best in talent

Art Director
Course Start: Jan 22, 2024
Chris Brock is an art director at DreamWorks Animation and is currently working on "Boss Baby 2". Prior to that he worked as a visual development artist on "Abominable". Since 2006, Chris has been instrumental in the design and look of many of DreamWorks films such as Kung Fu Panda films 1,2 and 3, Boss Baby, Monsters Vs. Aliens, and Flushed Away. Prior to that Chris worked as a Background Painter on many other projects at Warner Brothers, Cartoon Network, DreamWorks and Disneytoon Studios including, "The Iron Giant", "Samurai Jack", "The Road to El Dorado and "Sinbad: Legend of the Seven Seas". Chris studied Illustration at the Art Center College of Design in Pasadena, CA.
Instructor's Gallery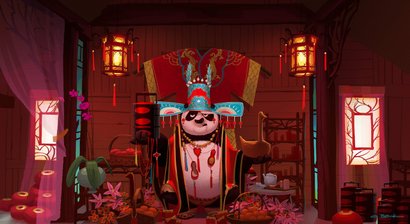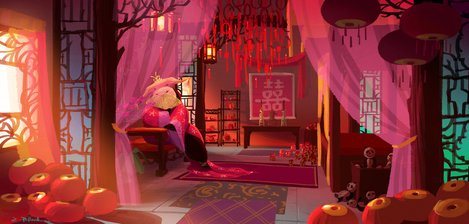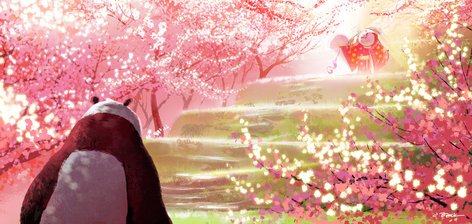 Senior Concept Artist
Course Start: Jan 24, 2024
Roberto's artistic journey was born from the desire to be able to work in the video game industry since time immemorial! He pursued this passion by studying drawing as a self-taught artist and later with the help of some online courses(among these, CGMA, wink-wink) he slowly approached early illustration work for board games until he got a first concept art role for Spiderling Games in 2018. Here he was able to expand his knowledge regarding game development as a whole, starting from game engine programming, game design and even prototyping! But Roberto's main passion was art. He then approached the world of animation by collaborating with Passion pictures to create an animated commercial for Wagamama. Other clients include Wizards of the Coast, Suncreature studio, Axis studios, Wayforward, Ravensburger and more. Roberto currently works as a senior concept artist at Studio Pixanoh on an exciting new game project!
Instructor's Gallery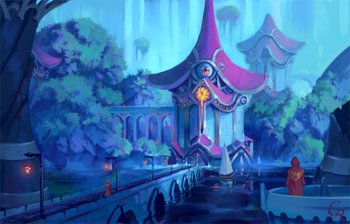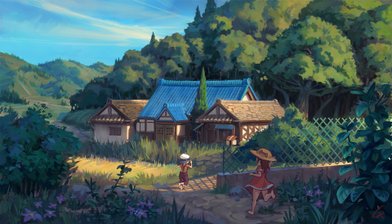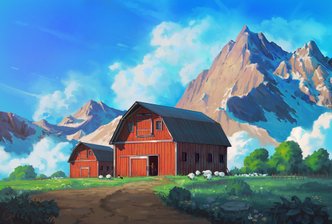 PRICING SCHEDULE
Even though our courses are the most affordable for the quality of education, these finance options allow you to focus on your goals instead of the barriers that keep you from reaching them.
Winter TERM REGISTRATION
Now Open
Oct 12, 2023 - Jan 29, 2024
COURSE BEGINS on Jan 22, 2024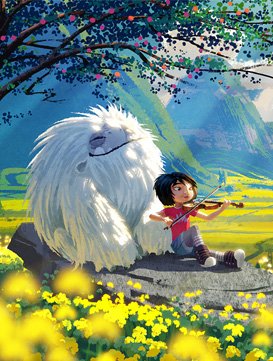 Testimonials
AMAZING instructor. Amazing class. After two years at some art college, he taught me more than I ever would have in the other college. You guys honestly have a keeper here. Best instructor for color and light I've had. He knows his stuff!
Allan
Chris Brock has been an outstanding teacher, providing great feedback and always answering emails or forum threads with helpful information.
Nora
It really opened my eyes to how cool and warm light interact. The final week had excellent advice on how to continue studying. Overall, this was an excellent class that was worth every penny.
Eric
The course forced me to do studies, which helped in every way! I also learned a lot about color theory!
Lisa
A deeper understanding for the physics of light and colour and increased perception of nuances of colour and image design
Dean
Need guidance? We're Here to Help.
We can help with admissions questions, portfolio review/course recommendations!
What are you interested in?