Illustrate & analyze the animal form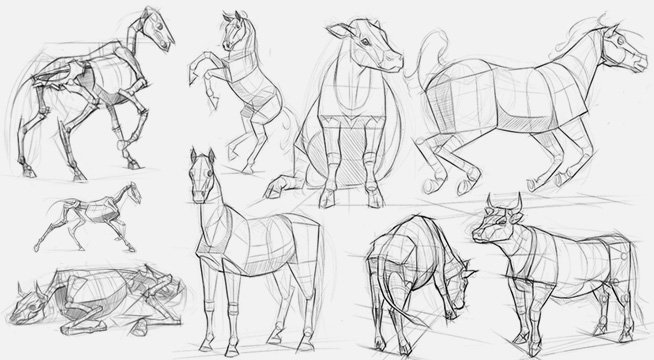 Animal Drawing emphasizes developing an understanding of the anatomy of wildlife and domestic animals. Students will learn to construct quadruped skeletons as well as rendering fur and reptilian skin. Furthermore, there is an exploration of form and perspective with an analysis of gestures and expressions. Learning to draw animals is a vital step in creating populated landscapes as well as building a foundation that strengthens believability when developing creature designs.
Registration Period
Jul 19, 2023 - Oct 09, 2023
Course Start
Oct 03, 2023
Assignment
Due each week. Expect to spend 8-10 hrs/wk viewing lectures, Q&A, and time on assignments.
PREREQUISITES
Good drawing foundation or analytical figure drawing
MATERIALS
Photoshop (or equivalent), OR sketchbook, paper, pencils, pens, brushes
The more you know, the better.
Week #1
Basics of Animal Structure
Introduction to structure: how animals are built | Understanding form | Gesture | Shape & bony landmarks in equine & bovine forms
Week #2
Unguligrade Skeleton (Equine & Bovine), Continued
Introduction to the skeleton: movement & limitations of the joints | Balance & proportions | Learn how to take the complex skeleton and simplify it to basic shapes to have a manageable way to better understand how the skeleton of the animal functions and moves
Week #3
Unguligrade Construction Shapes & Muscles (Equine & Bovine)
Form and form direction | Filling out structure and surface form with muscle and deep tissue masses
Week #4
Digitigrade Skeleton (Canine & Feline)
Breaking down the forms into simple shapes | Familiarize yourself with skeletal landmarks and shapes of the animals covered in this week | Study from photos and life if possible
Week #5
Digitigrade Construction Shapes & Muscles (Canine & Feline)
Understanding the construction of basic shapes & muscle structures within them | Construct your animal drawings as you put together skeletal structure with muscle forms and shapes on top | Focus on understanding the foundation of the animal through skeleton and construction drawings before adding muscles
Week #6
Bony Fish, Sharks, & Reptiles
Construction shapes | Skeleton & muscle overviews | In-depth look at how aquatic animals function
Construction shapes | Skeleton & muscle overview | Wing feather groups | Beaks | Folding & unfolding of the wings
Week #8
Prehistoric Life and Rendering
Bird hipped | Lizard hipped | Construction shapes | Muscle & skeleton overview | Rendering techniques for coloring & finalizing animal drawings
STUDENT GALLERY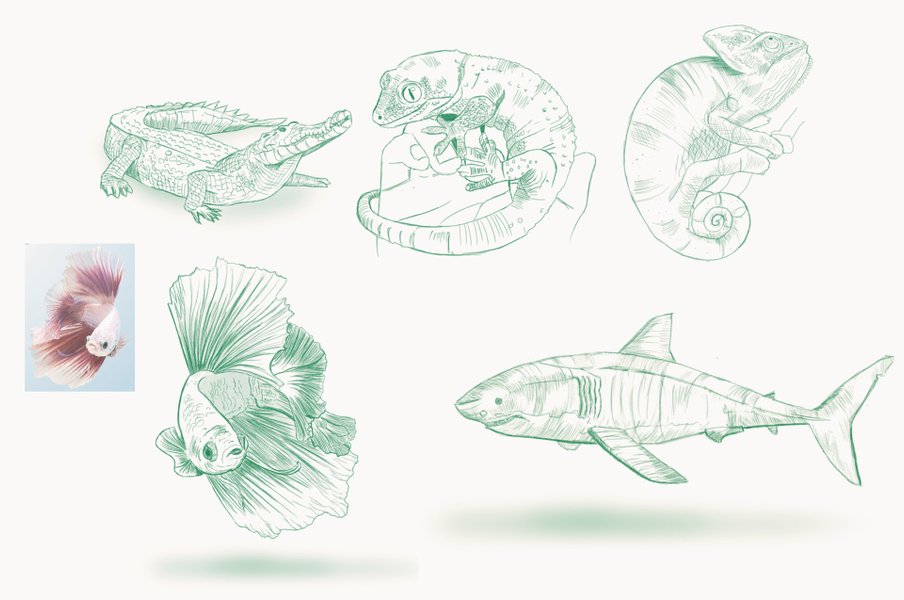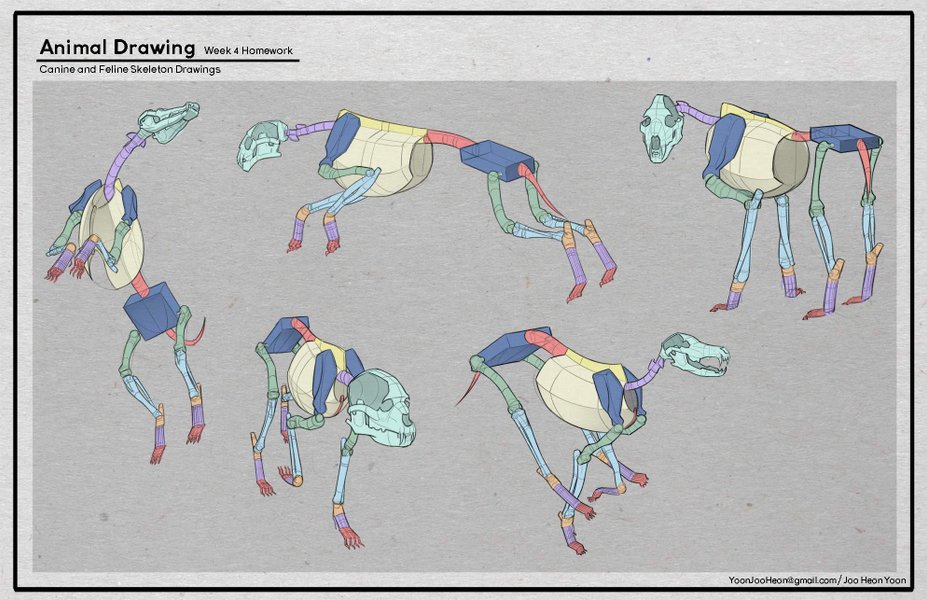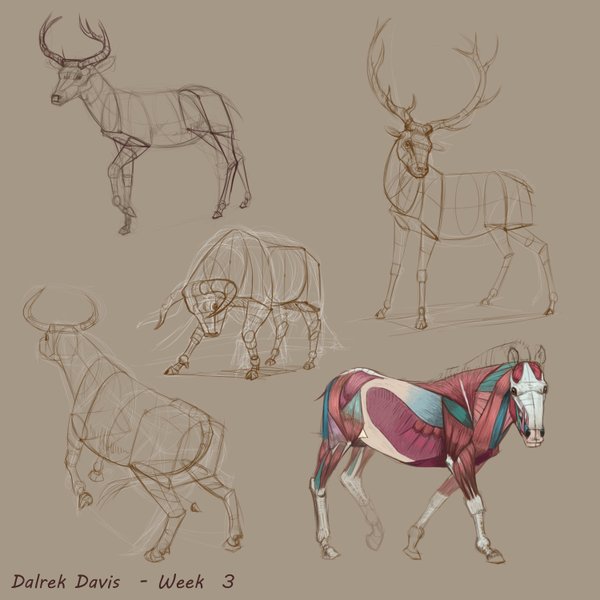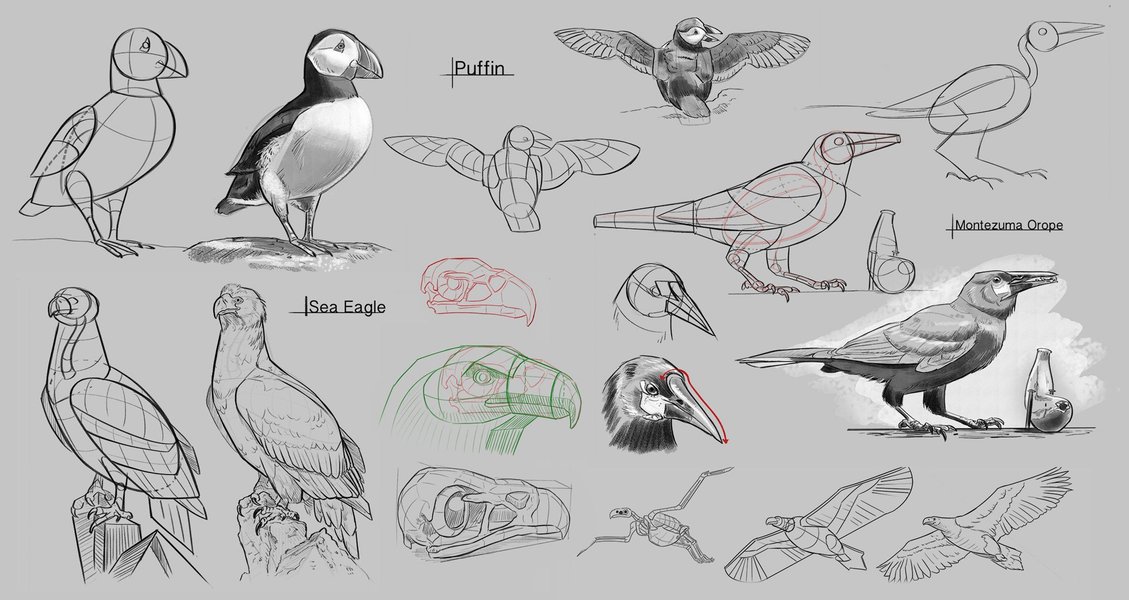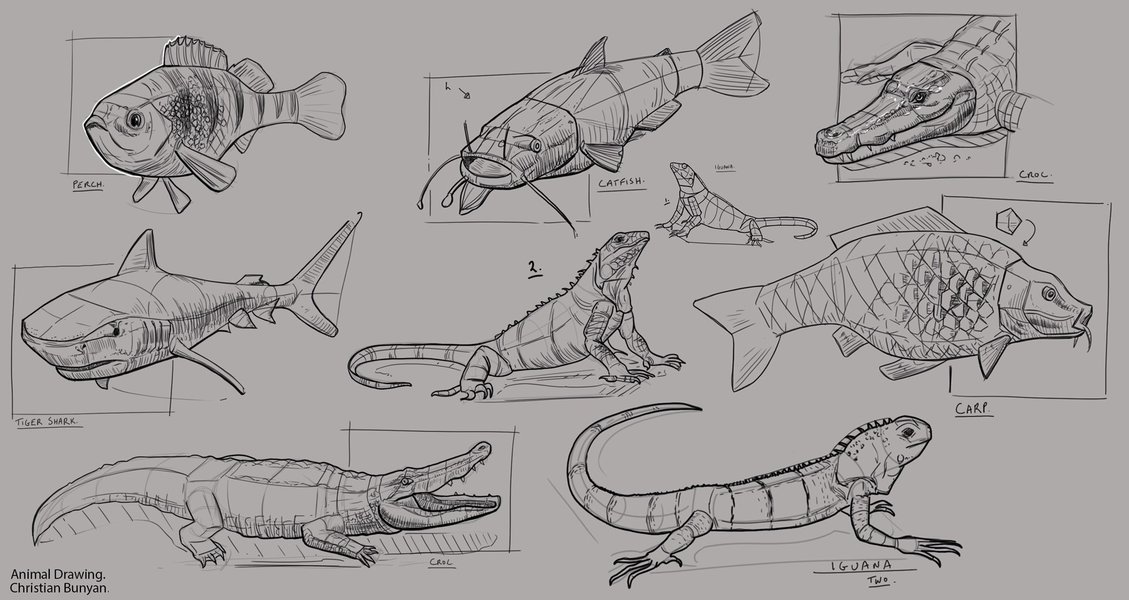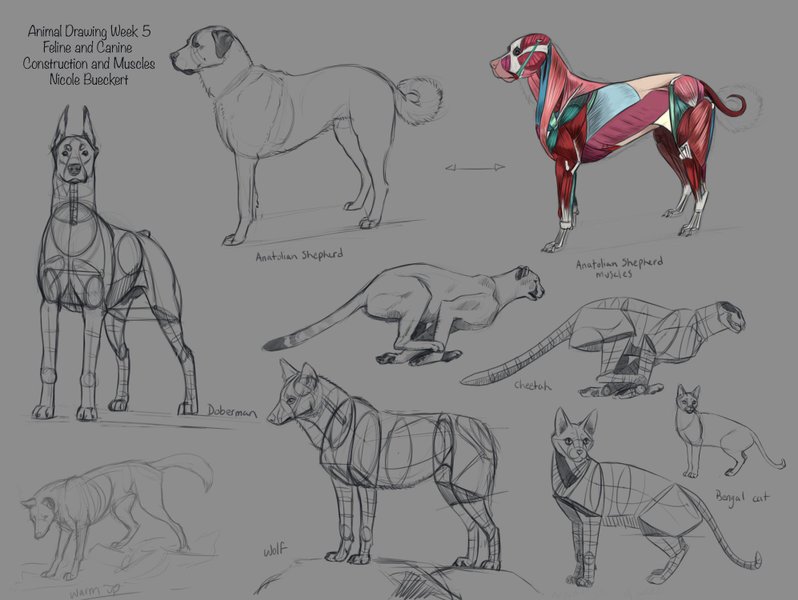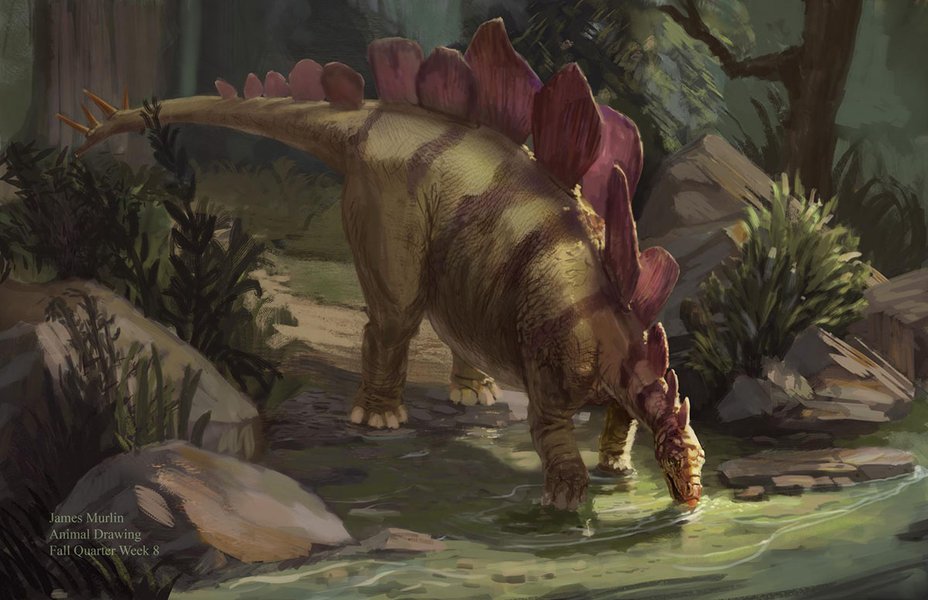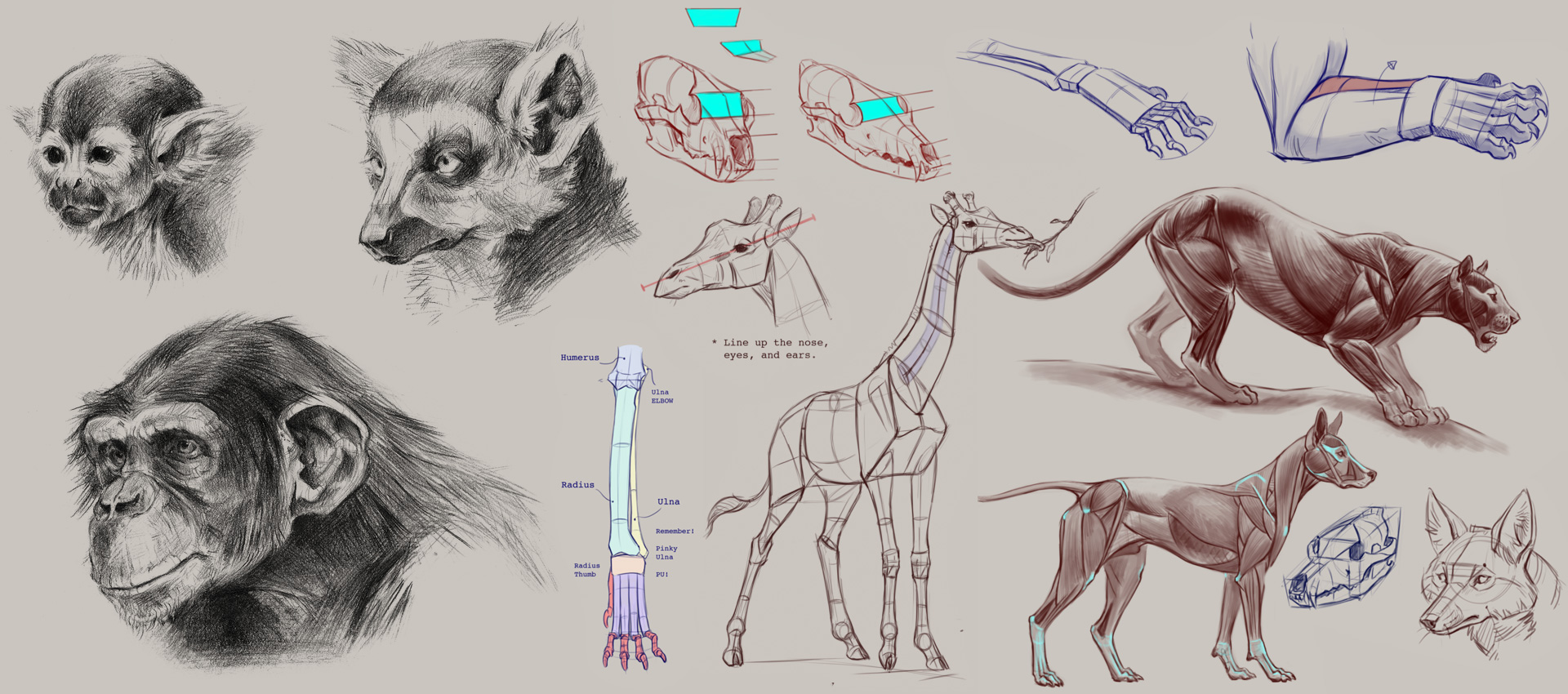 Bringing out the best in talent

Illustrator
Course Start: Oct 03, 2023
Shannon Beaumont is an independent freelance illustrator specializing the drawing and painting animals. Her client list includes Munich Zoo - Tierpark Hellabrunn, the Missouri Department of Conservation, Bournemouth University, SAE Institute Munich, along with various game and film companies.
Instructor's Gallery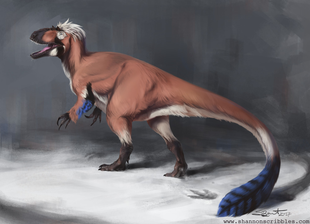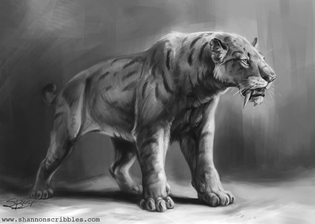 PRICING SCHEDULE
Even though our courses are the most affordable for the quality of education, these finance options allow you to focus on your goals instead of the barriers that keep you from reaching them.
Fall TERM REGISTRATION
Now Open
Jul 19, 2023 - Oct 09, 2023
COURSE BEGINS on Oct 03, 2023

What makes this learning experience unique?
PERSONALIZED FEEDBACK
Receive personalized feedback on all assignments from the industry's top professionals.
LIFETIME ACCESS
Enjoy lifetime access to the spectrum of course content, including lectures, live Q&As, and feedback sessions.
CERTIFICATION
Show off your Certification of Completion when you turn in 80% of course assignments.
FLEXIBLE LEARNING
Learn anywhere, anytime, and at your own pace with flexible, online course scheduling.
Testimonials
Very enthusiastic and engaging. Listening to her lectures and her live Q&A was always a pleasure.
Ian
Shannon was very informative and engaged in everyone's work with wonderful feedback.
Alyssa
Very knowledgeable of the content taught within the class. Great at clearly conveying ideas and concepts to the students, even without direct contact or interaction during the lectures.
Cody
Awesome instructor! She's really nice and even takes the extra time to post additional resources. Also quite patient and understanding.
Eric
Shannon is a wonderful person and teacher. Her love for her craft does nothing but inspire to be better and I will ALWAYS be thankful to her for that!
Antonio
Shannon goes above and beyond. She visibly puts more time, effort and energy into each student's work and critique than anyone else. Her critique and QAs are always lengthy (in a good way), she explains things in simple terms, and she is constantly sharing resources, whether on the forums or in the QAs or your critiques. Her caring and commitment to her students shows through in all she does.
Tyler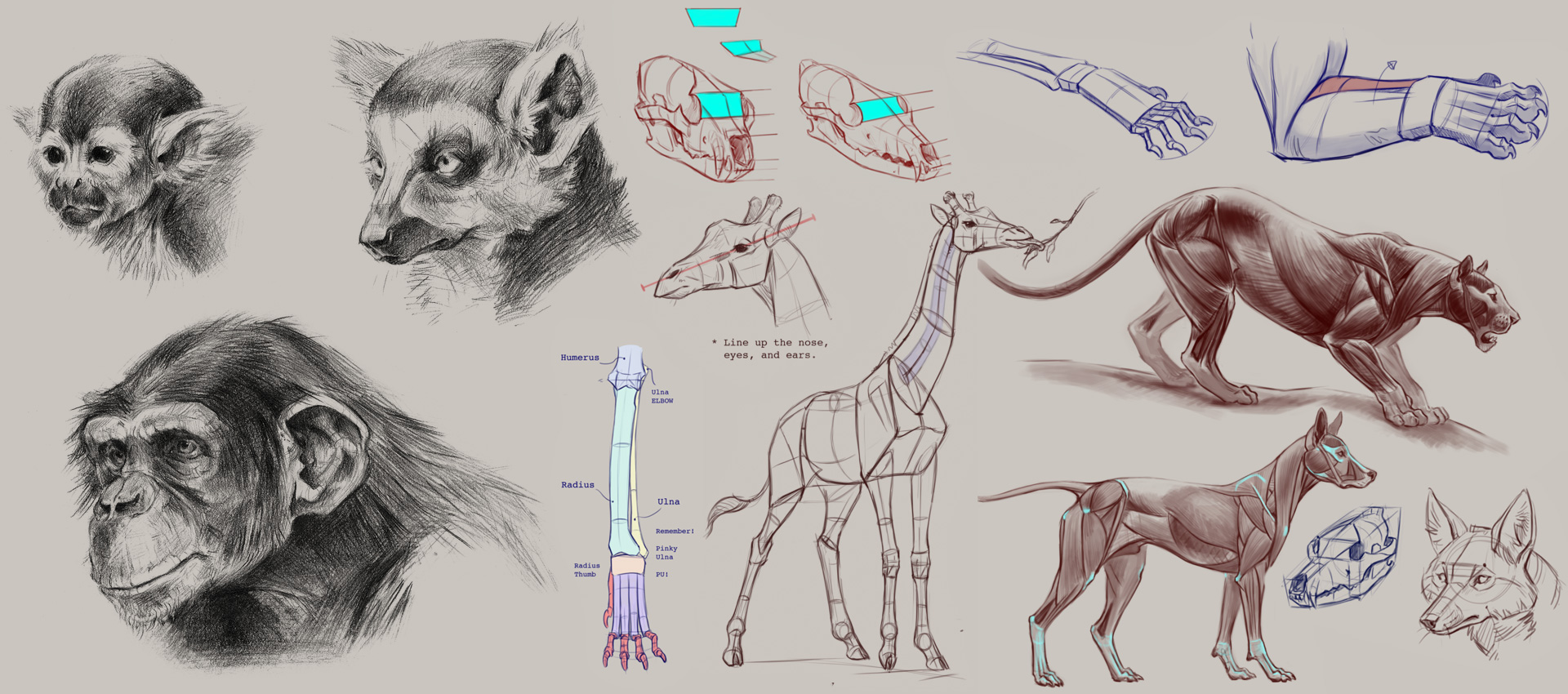 Need guidance? We're Here to Help.
We can help with admissions questions, portfolio review/course recommendations!
What are you interested in?