Designing Characters for Production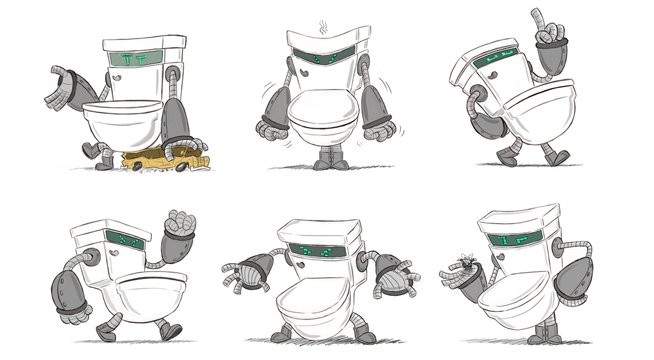 This class will focus on taking your character designs through a production pipeline and learning to make your designs functional for animation. In this course, you will be acting as a professional Character Designer. We will cover both common and important types of assignments that will be expected of you as a working professional. You will walk out of this class with not only the experience of a real professional setting, but also with professional work that you will be proud to showcase in your portfolio.
Registration Period
Oct 12, 2023 - Jan 29, 2024
Course Start
Jan 21, 2024
Assignment
Due each week. Expect to spend 8-10 hrs/wk viewing lectures, Q&A, and time on assignments.
PREREQUISITES
Good understanding of drawing and anatomy. Recommended course prereqs: Fundamentals of Character Design and Character Design for Animation
MATERIALS
Photoshop (or equivalent), Wacom tablet (or equivalent)
The more you know, the better.
Week #1
Designing a Character with Story
Learn what it takes to develop a story for your character. We will break down the importance of why you should even be creating your character in the first place. Profession can influence your character's design, as well as their props.
Week #2
Character Pose Sheets
We will be exploring how to create a character pose sheet. Body language plays a key role when developing a character. Simple posing will make all the difference in persuading your audience that your character is actually alive.
Week #3
Character Expression Sheets
After posing comes expressions. Once again, personality is what makes a character believable. We will design how our character deals with emotions in these sheets, and use our previous posing as influence for taking our characters further.
Week #4
Model Packeting our Character Design
This week you will learn how to turn around a character to properly prepare it for modeling or animating. You will learn how to packet your character, along with character expressions and poses, and present them in a clean and professional fashion.
Week #5
Character Design "Hero Pose"
The pose of all poses: the hero pose. How would you pose your character if you were competing for $1 million? You will learn what it takes to show the ultimate image of your character, and how to completely represent them in one artwork.
Week #6
The Great Tie-Down!
Cleaning up your poses, expressions, & character turn around in a professional & finished way. Try to think of this assignment as the one you've been waiting for all term. We've avoided making final choices and cleaning up our designs so we could focus on functionality in our work. Now it's time to make everything have a nice sense of continuity across all your work from this term so far.
Week #7
Putting it Together on Screen
We will explore additional characters, that will support the main character we have been focusing on all term. This will help you learn how to design for a whole story, rather than individual characters that are not related. Then we will put them on screen! We will focus on creating a cinematic moment for our characters this week. Story, acting, posing, and even environment will all come into play in this one cinematic shot.
Week #8
Final Style & Portfolio Assembly
In this week, you will be treated as professionals. You will be handed a professional freelance assignment, along with prepare your work from the previous weeks to look great in a portfolio.
STUDENT GALLERY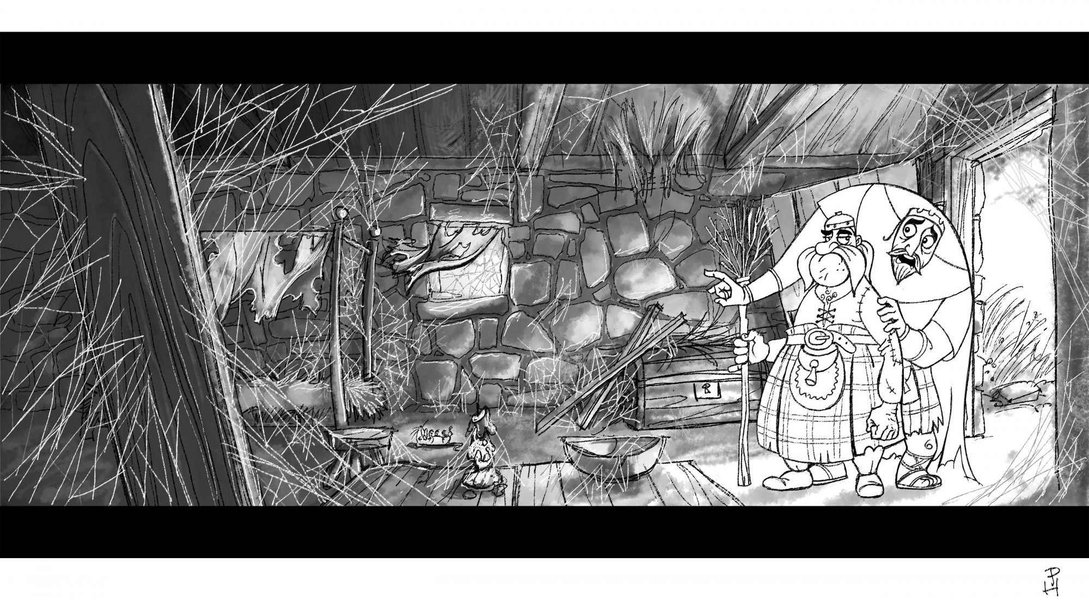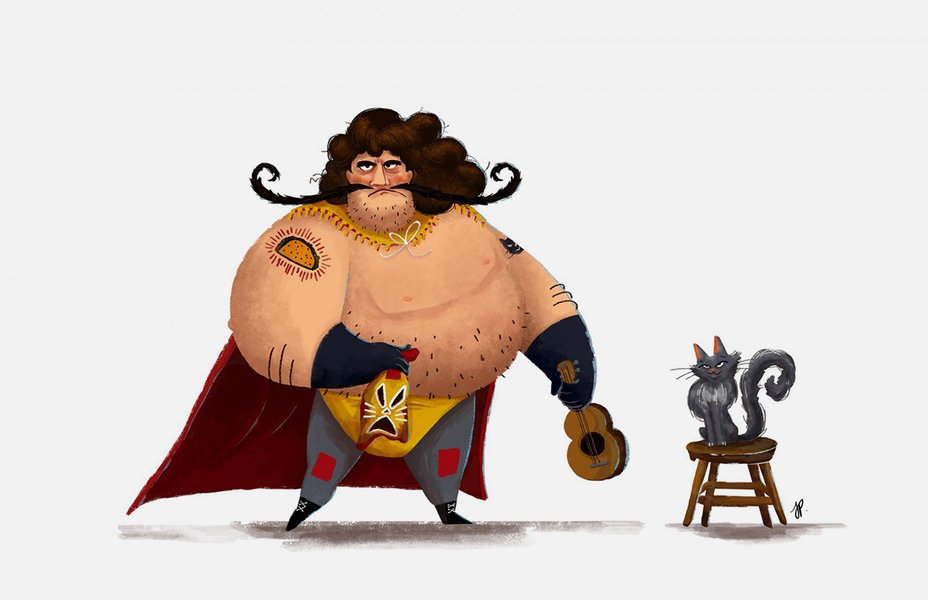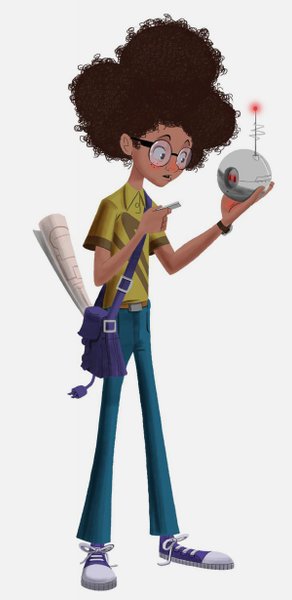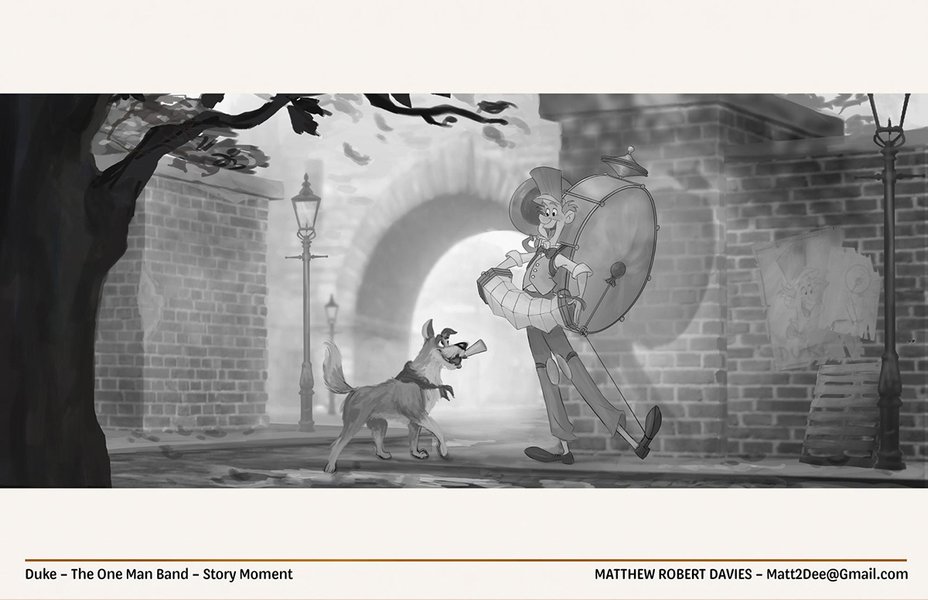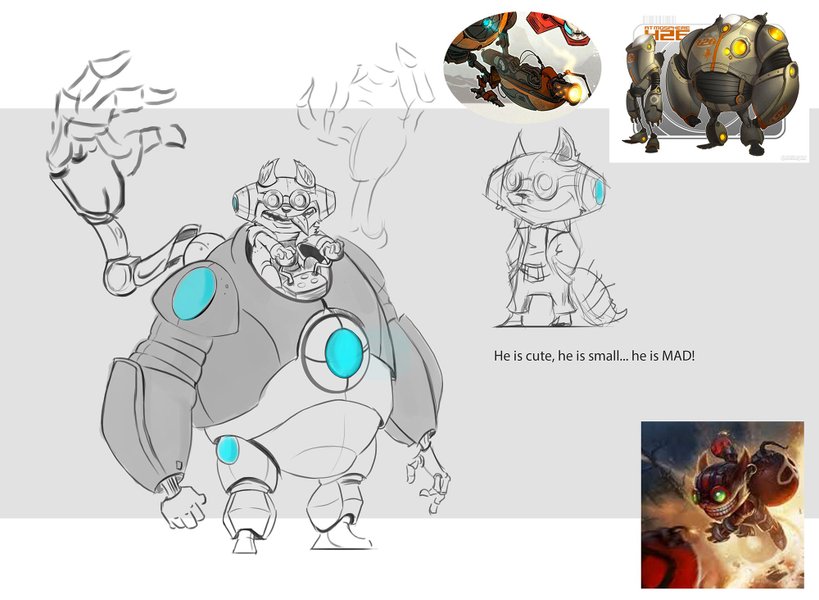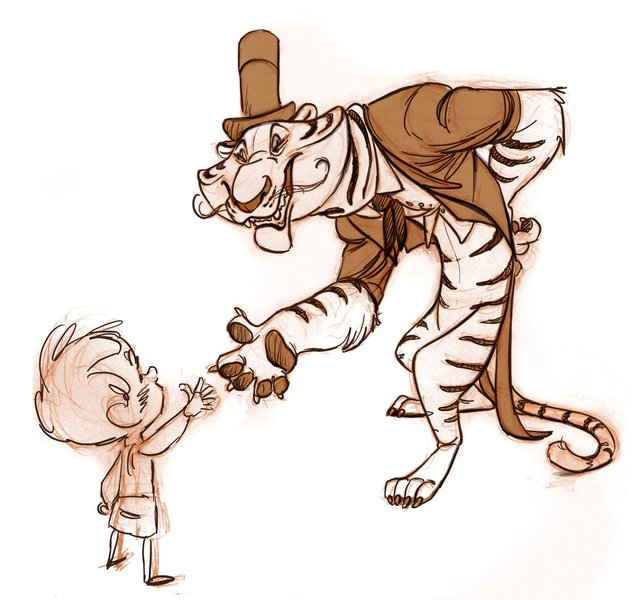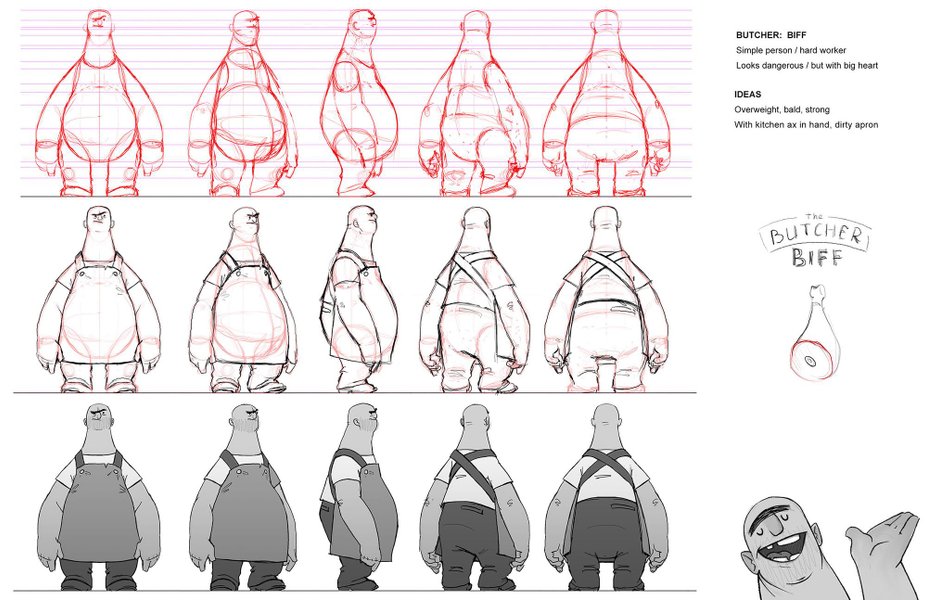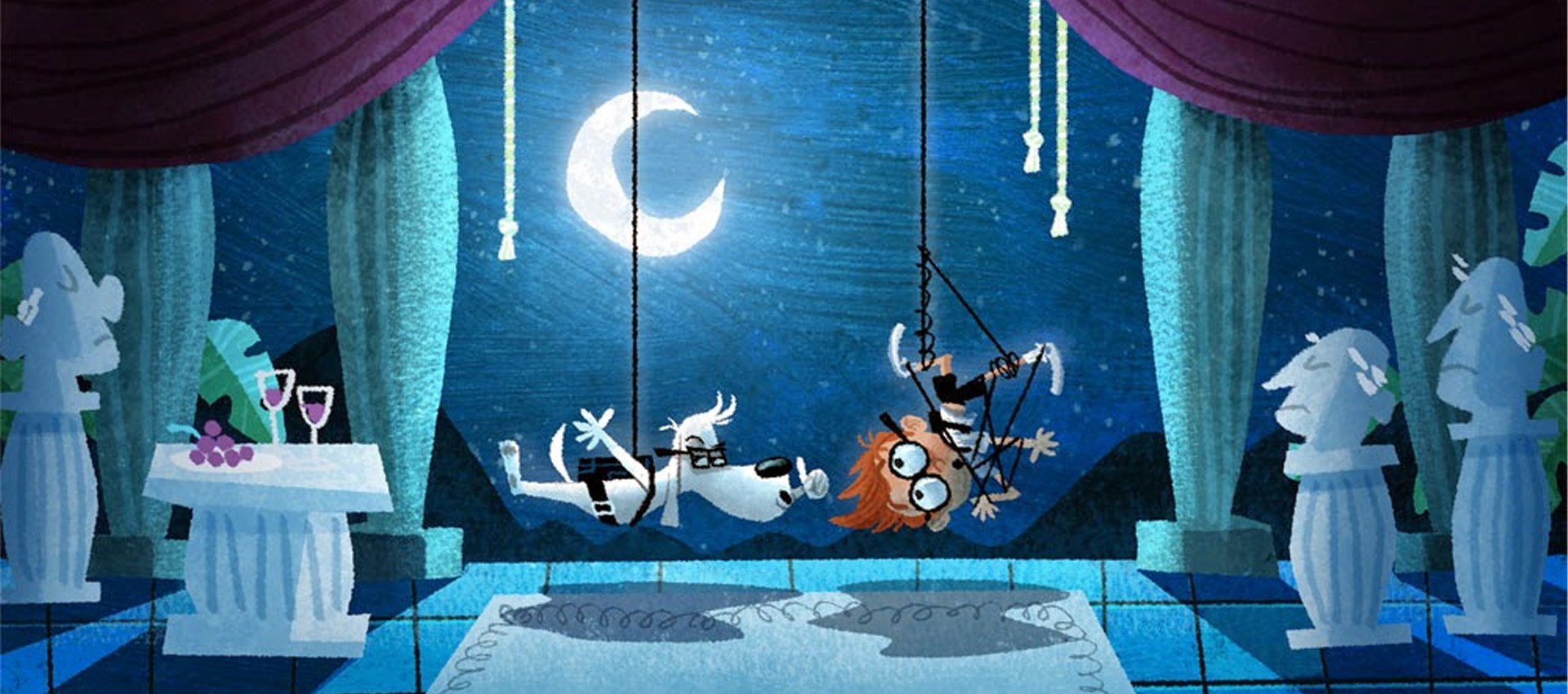 Igniting your imagination

Production Designer
Course Start: Jan 21, 2024
Nate Wragg was born and raised in the small town of Davis, California. He took an interest in drawing and painting at an early age. After graduating high school, he studied animation and design at The California Institute of the Arts in Southern California. Nate got his start at Pixar working as a vis dev artist on Ratatouille. He also served as one of the primary character designers on Toy Story 3. As well as designing characters, Nate was also the Production Designer of Pixar's short film Your Friend the Rat and has been involved in designing several main title sequences, most notably the animated end titles for Ratatouille. After Toy Story 3, Nate made the move to DreamWorks and has Production Designed several films including : Captain Underpants : The First Epic Movie, The Croods : A New Age, and Puss in Boots : The Last Wish. Nate is currently working as the Production Designer on the upcoming DreamWorks film Dog Man.
Instructor's Gallery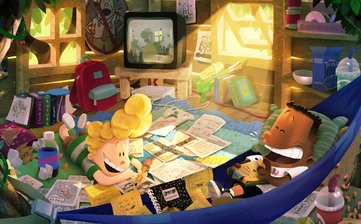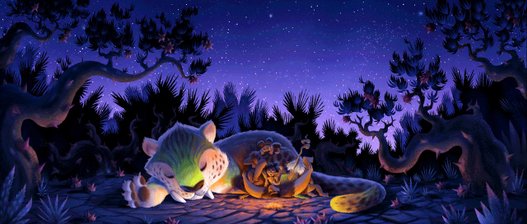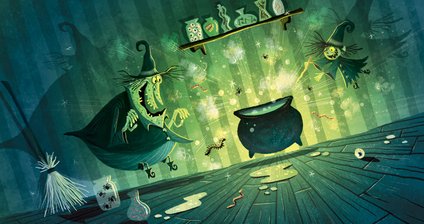 PRICING SCHEDULE
Even though our courses are the most affordable for the quality of education, these finance options allow you to focus on your goals instead of the barriers that keep you from reaching them.
Winter TERM REGISTRATION
Now Open
Oct 12, 2023 - Jan 29, 2024
COURSE BEGINS on Jan 21, 2024

What makes this learning experience unique?
PERSONALIZED FEEDBACK
Receive personalized feedback on all assignments from the industry's top professionals.
LIFETIME ACCESS
Enjoy lifetime access to the spectrum of course content, including lectures, live Q&As, and feedback sessions.
CERTIFICATION
Show off your Certification of Completion when you turn in 80% of course assignments.
FLEXIBLE LEARNING
Learn anywhere, anytime, and at your own pace with flexible, online course scheduling.
Testimonials
Great instructor. Sometimes an online course can be very detached from the real experience of a classroom, however Nate really engaged us as students through his lectures and fast and useful critiques, which made the whole experience more effective and real.
Melis
Nate is one of the best instructors I have ever had—he communicates concepts in a very clear way that is easy to understand and put into practice. His feedback is always very specific and he communicates both what IS working and what is NOT working, and as a result gives students a clear path forward in their work.
Amber
Nate is a great instructor with very professional approach. Many thanks for his thorough feedback and always being there to help.
Kate
Nate is one of the best instructors I've ever had! The way he explains and demonstrates things is so clear—he makes it easy for students to implement what he is teaching into their own work. I know my own work improved by leaps and bounds over the course of just 8 weeks, and I saw improvement in the work of my fellow students as well! Basically, I loved everything about Nate's course.
Amber
Allowed me to reevaluate my design process and help me make better final choices when designing a character. Allowed me to focus on shape language and functionality as well as storytelling
Alexander
Need guidance? We're Here to Help.
We can help with admissions questions, portfolio review/course recommendations!
What are you interested in?