Learn to draw a captivating story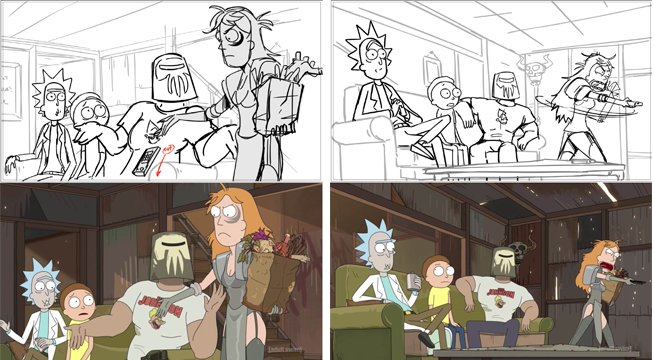 This class will help you fall in love with the cinema, if you haven't already. One of the main reasons we make art is to tell a story and/or to communicate an idea or emotion. However, the power of storytelling is often overlooked. This class will walk you through some of the fundamentals, such as framing and cutting your scenes, as well as ways to transition into the next one. How do we compose a simple dialogue between two characters without it being too boring? What about three? How can we make a fight scene more than just a series of cool moves? How do we overcome the fear of montages? Eventually we will also go over the process for boarding a sequence for a typical TV animated project. Even though the class has an emphasis on the application for animation storyboards, the core knowledge should be applicable to any other types of visual storytelling students may encounter in their future endeavors, such as live action projects, commercials, illustration books, comics, etc. By the end of class, students will be expected to learn how to think like a director of any storytelling project.
Registration Period
Apr 25, 2023 - Jul 17, 2023
Course Start
Jul 15, 2023
Assignment
Due each week. Expect to spend 8-10 hrs/wk viewing lectures, Q&A, and time on assignments.
PREREQUISITES
Analytical Figure Drawing and Environment Sketching or Good Drawing Foundations with a stress on character and environment sketching
MATERIALS
Photoshop or Storyboard Pro, Wacom tablet (or equivalent), OR traditional mediums (pen & paper)
The more you know, the better.
We will start the class by learning the typical pipeline of a film / tv production. The importance of storyboarding, why we do it, and what it is expected to help achieve. Then we will get into some of the basic terminology, and showcase various shots (eg wide shots, medium shots, closeups, extreme closeups) with real examples on the type of drama each shot could provide.
We will dig into the various shots as discussed in the previous week, as well as ways to help frame our shots to make them more effective. We will go through the rule of thirds, ways to add more depth into their shots, and avoiding jump cuts (or when to do it on purpose in our favor). We will also identify different ways to deal with crowd shots without creating a chaos.
Week #3
Camera Moves & the 180 Degrees Rule
Now that we have a decent vocabulary in the most common shots and camera angles, we will be considering movements in our camera. We will go over some of the basic camera moves (zoom, tilt, dolly, truck in, pan, etc) with real examples of how they are used. Then we will introduce the 180 degrees rule: the importance of it, ways to break it if necessary, and tricks to avoid breaking it by accident.
Week #4
Opening Shots, Framing & Basic Acting
We will look at various creative ways to open a sequence that can help establish the story. Then there will be some additional information and tricks in framing the subjects such as: things to avoid when framing your characters, using light and shadow, and creating balance in your shots.
Week #5
The Anatomy of a Fight Scene (Part 1)
We will go over various fighting sequences and try to analyze how they're done. How to use the geometry in your advantage, as well as getting into the importance of telling a story through the action sequence, as well as boarding movement. We will also extend our use of framing from the previous weeks and introduce the concept of playing with subjects coming towards or away from the camera for more dynamic movements.
Week #6
Fight Scene (Part 2) & Professional Working Pipeline
In the first half of the class, we'll look at additional information in composing fight scenes, including analyzing some more complex scenes with more than just two characters. In the second half of the class, we'll walk through the animation storyboard production pipeline, looking at real examples of what is usually expected at which stage, what the directors' notes may look like, etc. From this point forward, assignments will try to emulate the professional working pipeline.
The lecture will focus on analyzing various songs and montage sequences. We will talk about ways to be more creative with transitions and how to add styles. More importantly, emphasizing the storytelling through it all.
Week #8
Additional Information & Final Presentation
We will look at how story artists present their work. There will be a variety of sampled portfolio from cartoony comedy projects to more realistic action boards. The students will get to see different ways they can choose to present their own work in the future. Every way has its own pros and cons too; we will be going over them as well.
STUDENT GALLERY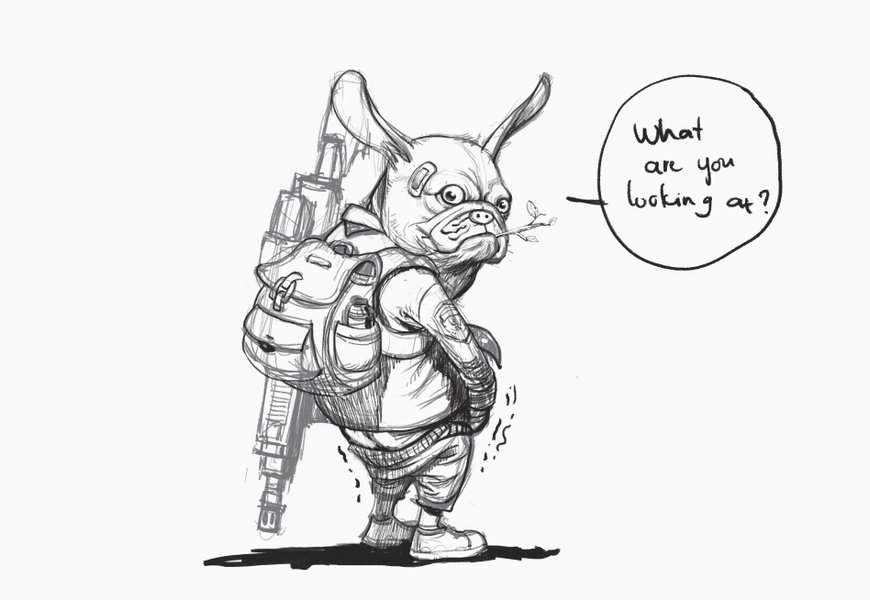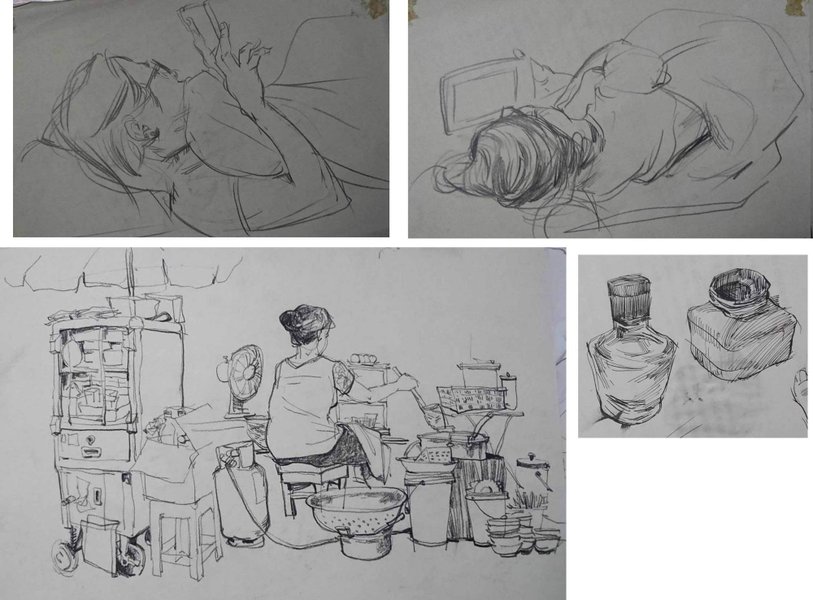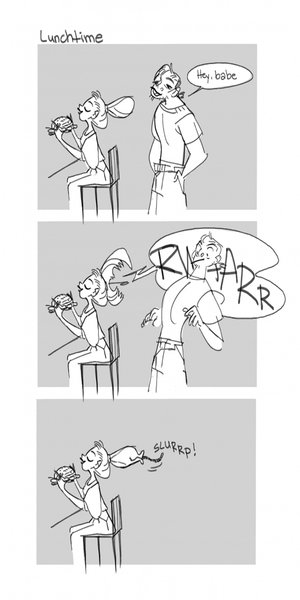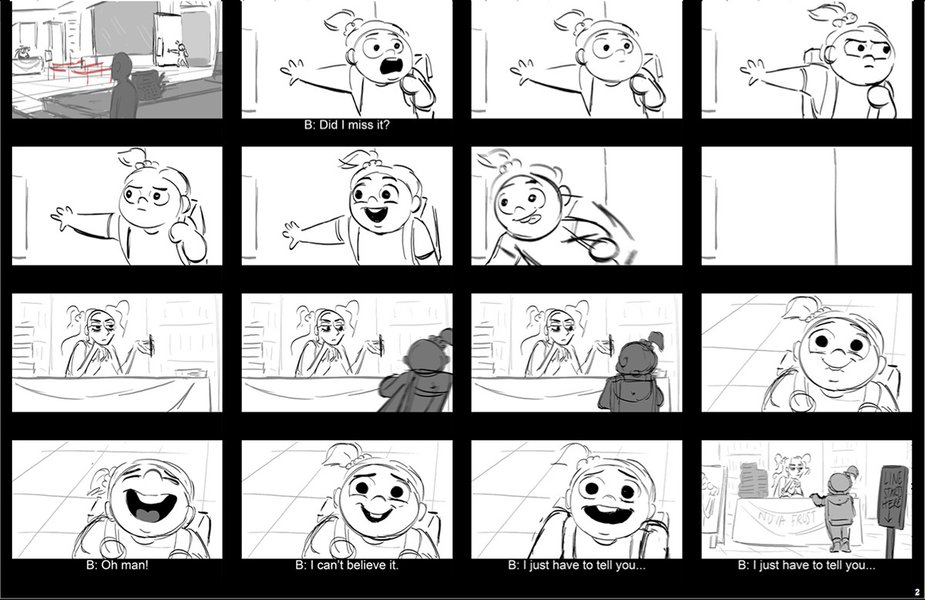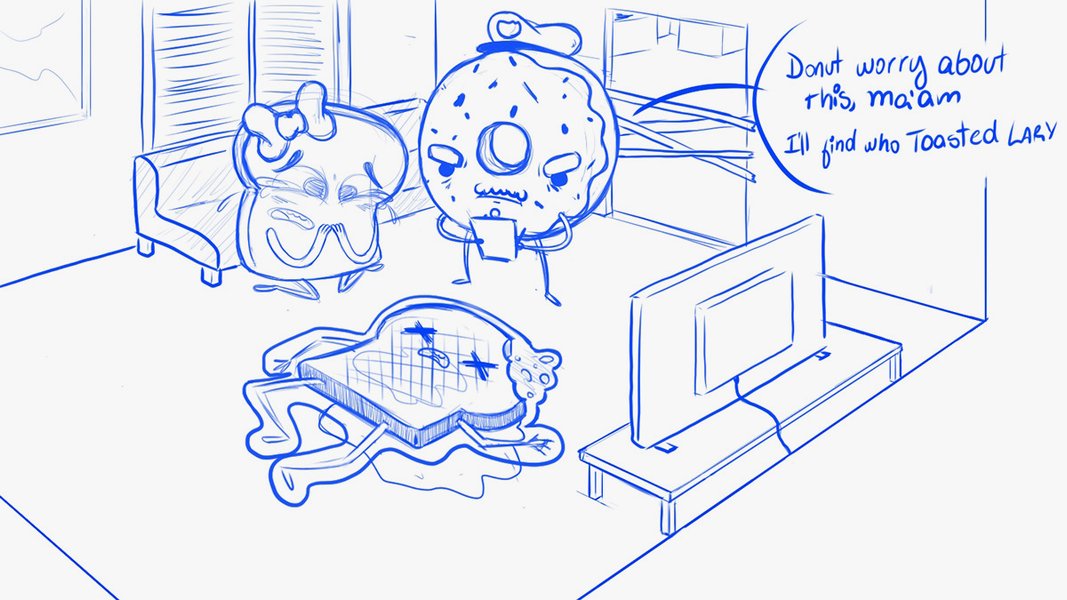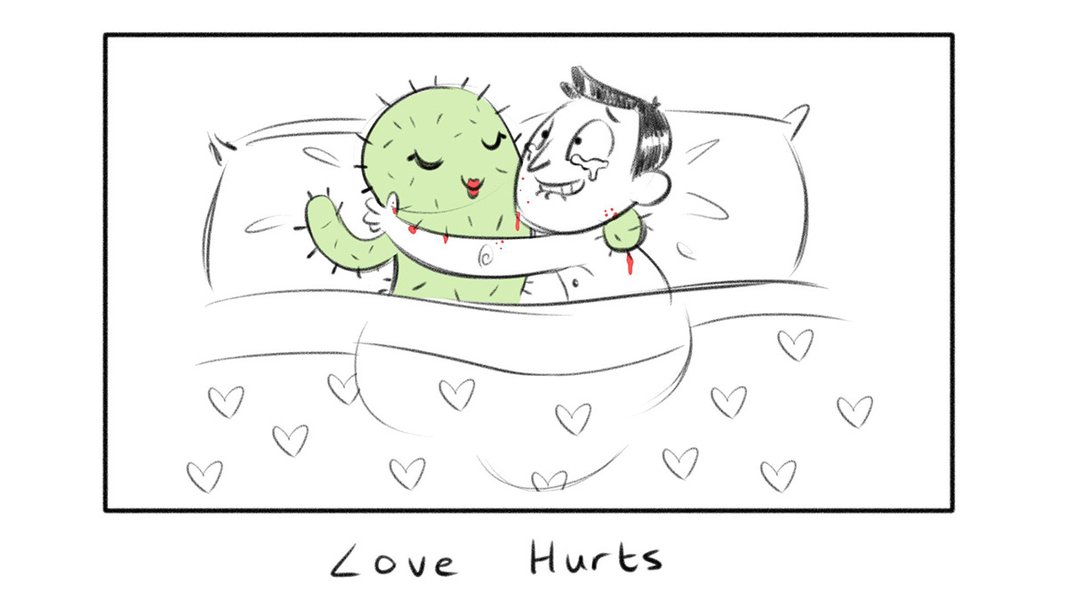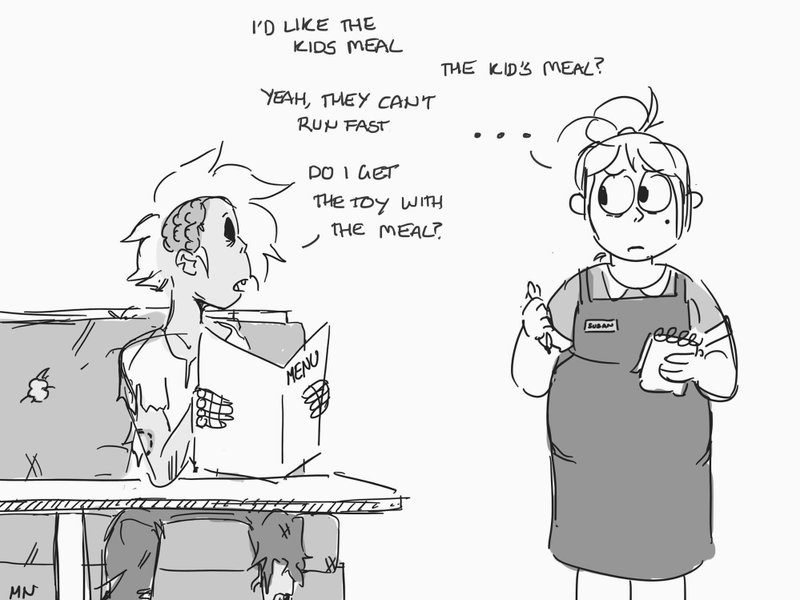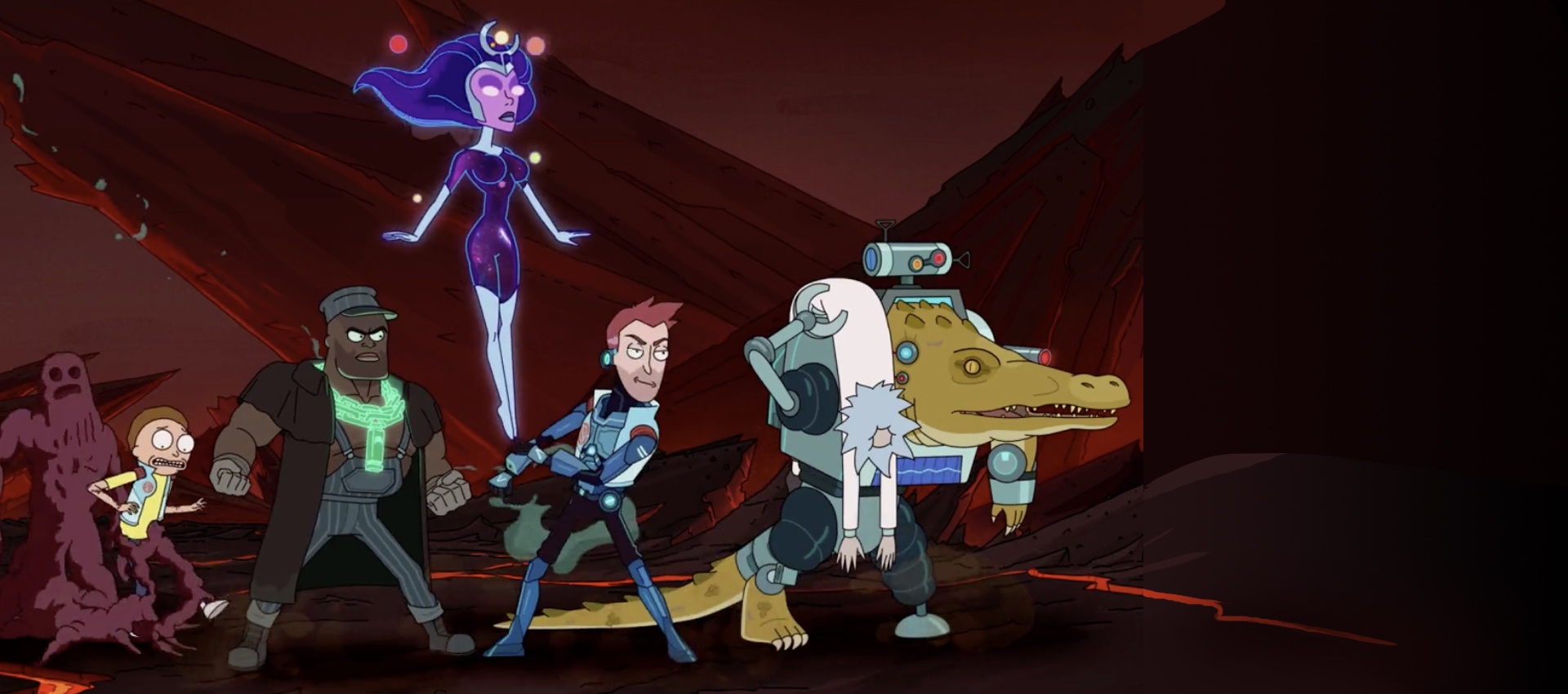 Igniting your imagination
Storyboard Artist
Janice Chun is a Storyboard Artist and Writer at Cartoon Network who's worked for various studios such as Warner Bros, Netflix, and South Park Studios. Some of her past projects include "Close Enough", "Inside Job", "Animaniacs", and "We Baby Bears". Since graduating from the Rhode Island School of Design, Janice has a host of professional experiences from VFX, commercial, to TV animation. She's worked in various cartoon styles from Adult Prime Time, Family, Kids, and now Pre-School.
Instructor's Gallery

Storyboard Artist
Ainsley Dye is a Storyboard Artist who has worked for studios such as Dreamworks TV, Nickelodeon, and Disney TV. Her credits include "Trollstopia", "Madagascar: A Little Wild", "Big Nate", and currently, "Primos". A graduate of Art Center College of Design in Pasadena, with a BS in Entertainment Design/Character Animation, Ainsley's professional experience has spanned from sitcom style comedy to cinematic comedy to musicals, for both family and kids' content.
Instructor's Gallery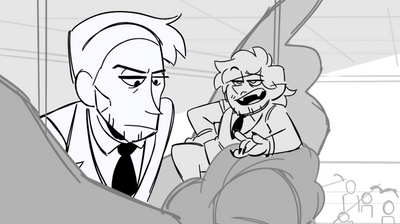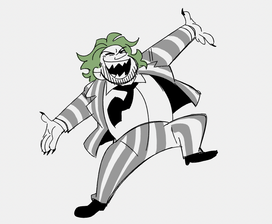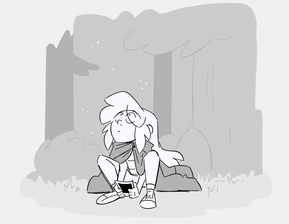 PRICING SCHEDULE
Even though our courses are the most affordable for the quality of education, these finance options allow you to focus on your goals instead of the barriers that keep you from reaching them.
Summer TERM REGISTRATION
Now Open
Apr 25, 2023 - Jul 17, 2023
COURSE BEGINS on Jul 15, 2023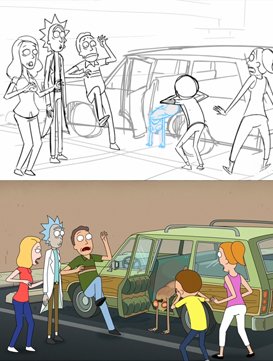 What makes this learning experience unique?
PERSONALIZED FEEDBACK
Receive personalized feedback on all assignments from the industry's top professionals.
LIFETIME ACCESS
Enjoy lifetime access to the spectrum of course content, including lectures, live Q&As, and feedback sessions.
CERTIFICATION
Show off your Certification of Completion when you turn in 80% of course assignments.
FLEXIBLE LEARNING
Learn anywhere, anytime, and at your own pace with flexible, online course scheduling.
Testimonials
It helping me break my bad habits that built up over the years.
Kevin
This class helped me apply so much more to my artistic knowledge and skills than I could have on my own, it offered very relative information and a new perspective that makes me look forward to learning about the subject even more than when I started.
Alana
Super helpful! I feel like a much more confident board artist now.
Morgan
It helped swiftly acquiring a good set of tools to handle storyboard! Looking at the beginning of the course, the progress is quite great.
Daniel
I got a lot better at thinking about action, emotion and acting in my work as well as sequential storytelling.
Britton
Made me a lot, lot faster. Got me thinking in a much better way and framing my shots a great deal better. Would recommend.
Lousie
Need guidance? We're Here to Help.
We can help with admissions questions, portfolio review/course recommendations!
What are you interested in?