Create visually striking, story-based images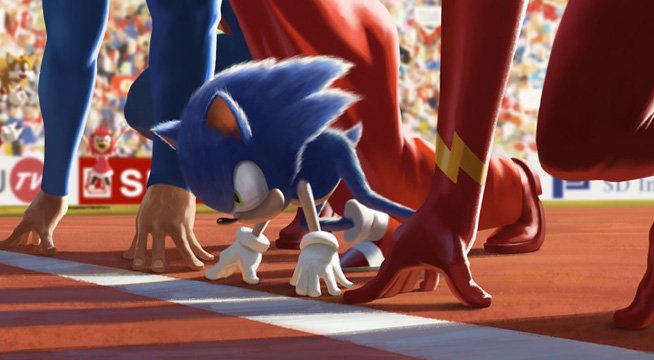 This class will cover the fundamental principles used to create visually striking images as applied to illustration, film, games, animation, and publishing. The class will first begin by exploring how composition functions as a visual design language across a 2-dimensional surface by covering concepts like mass, proportion, movement, and symmetry.

These concepts will then be studied as they relate to illustration and entertainment-based mediums in the form of focal point, rhythm, depth, camera, space, and more. Clear visual communication will also be emphasized with regard to how the basic principles help communicate a compelling story/idea. Students will refine their understanding of composition through assignments that include graphic studies, thumbnail sketches, background/layout design, and story-based drawings.
Registration Period
Oct 12, 2023 - Jan 29, 2024
Course Start
Jan 22, 2024
Assignment
Due each week. Expect to spend 8-10 hrs/wk viewing lectures, Q&A, and time on assignments.
PREREQUISITES
Students should have a very good understanding of drawing fundamentals including but not limited to figures, environments, and general perspective
MATERIALS
Photoshop (or equivalent)
The more you know, the better.
Week #1
Introduction / Composition as 2D Design
This class will define the "illustrator's intent" as well as what is meant by composition using examples from throughout the world of art/photography/film and more. Composition will be formally introduced using abstract spatial principles & defining the need for visual context. It will also discuss the tools of visual language and how they form the basis for all composition.
Week #2
Line vs Shape (Mass vs. Form)
This lecture will introduce the concept of Notan vs. Form and use examples from art history and film to explain how line and mass relate to the story message. It will also continue with the abstract spatial principles already introduced as they relate to line and shape.
Week #3
Single Image Composition, Part 1
This lecture will introduce the topics of focal point, division of space, depth, rhythm, etc. as they relate to overall layout design which includes but is not limited to environment and background design.
Week #4
Single Image Composition, Part 2
This lecture will take the previously discussed topics of focal point, division of space, depth, rhythm, etc., and apply them toward more advanced character-driven compositions that tell a story.
Week #5
Composition with Value
This lecture will take the previously introduced value matrix and expand upon it by focusing on value as a design tool.
The topics of lighting and color will be discussed as additional visual tools in furthering the composition's story message.
Week #7
Film Conventions, Camera, and Perspective
Building on the concepts introduced so far this class will explore how different camera "lenses" can be used for different compositional goals. Perspective concepts will also be discussed as a visual tool for thumbnail exploration.
Week #8
Composition for Sequential Illustration & Other Formats
This lecture will focus on composition as it relates to media not entirely dependent on a single image such as the graphic novel, children's books, poster art, and other unconventional formats.
STUDENT GALLERY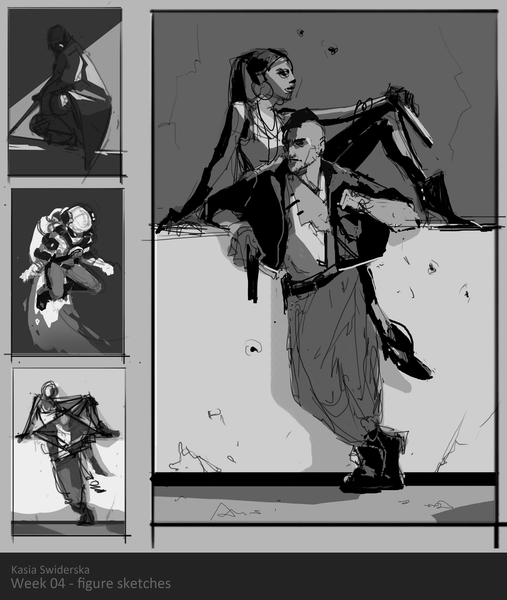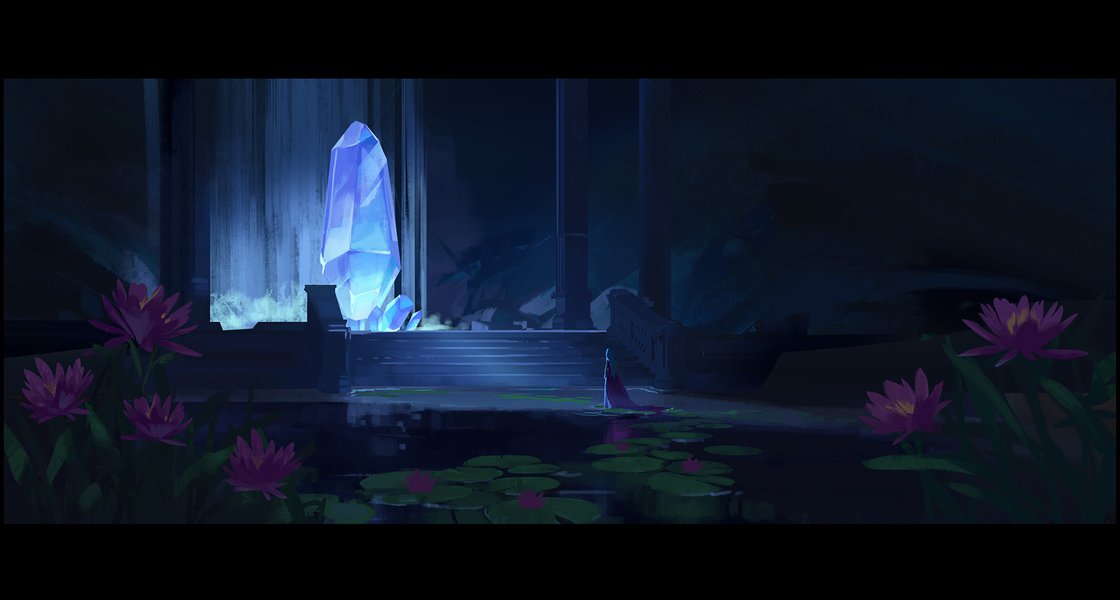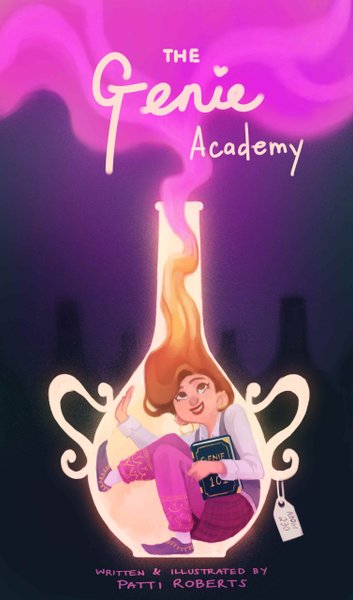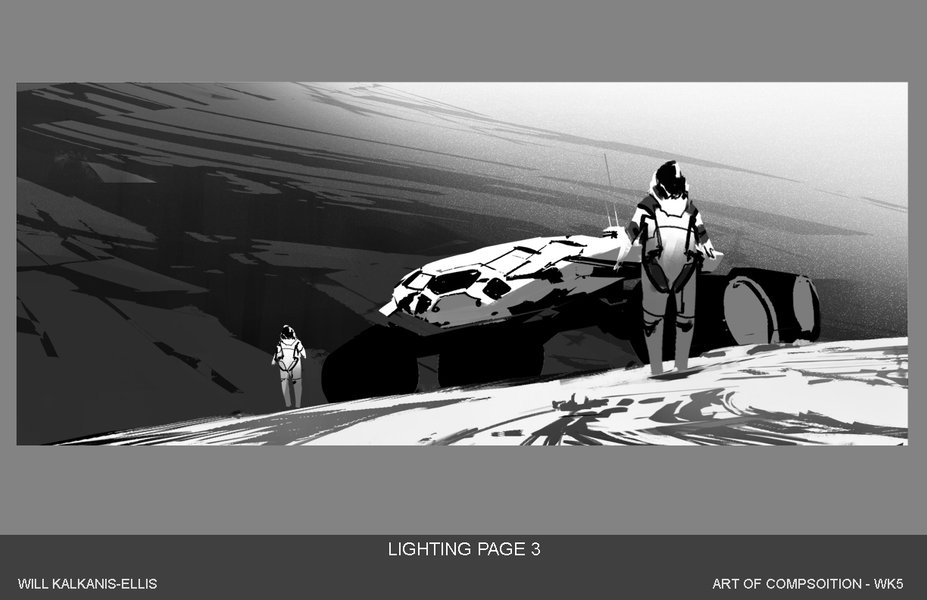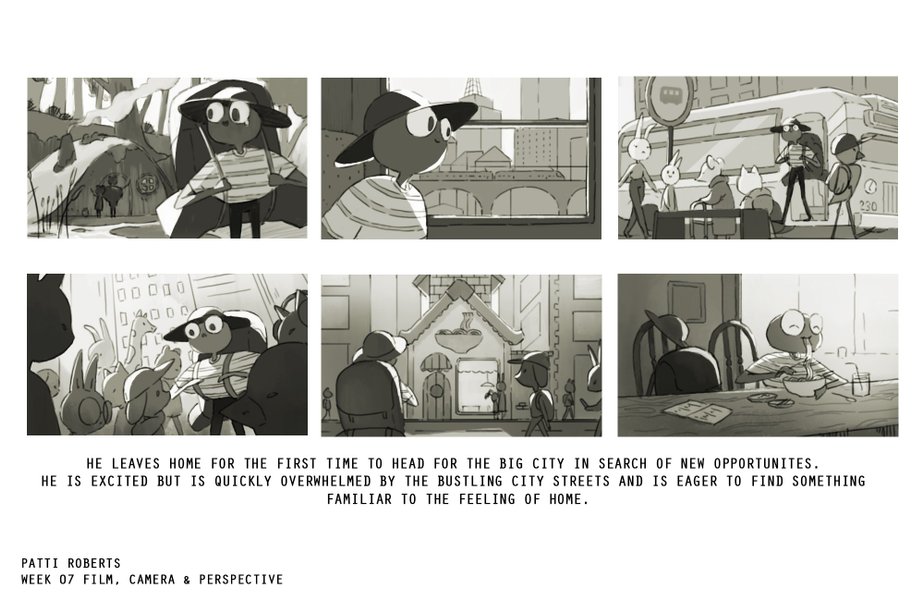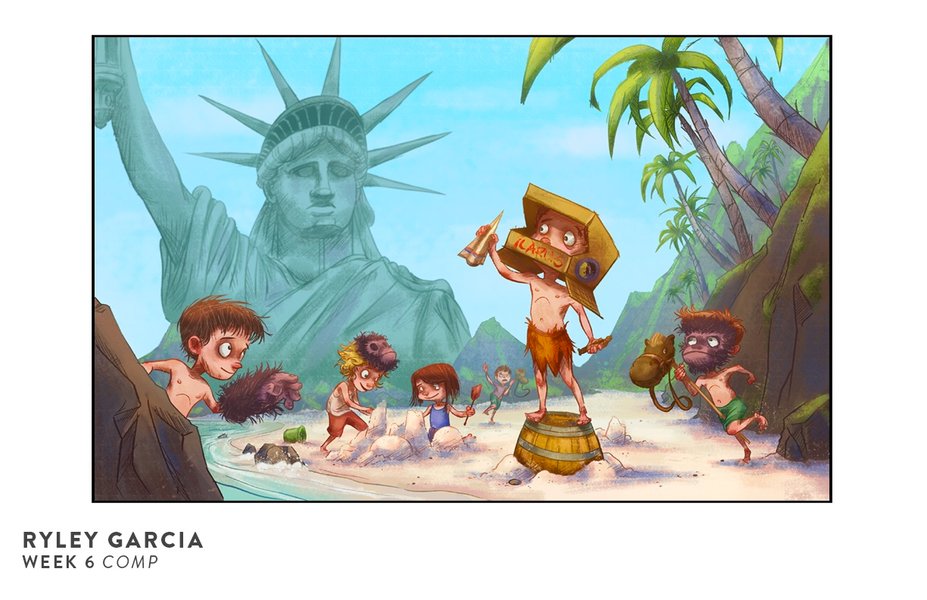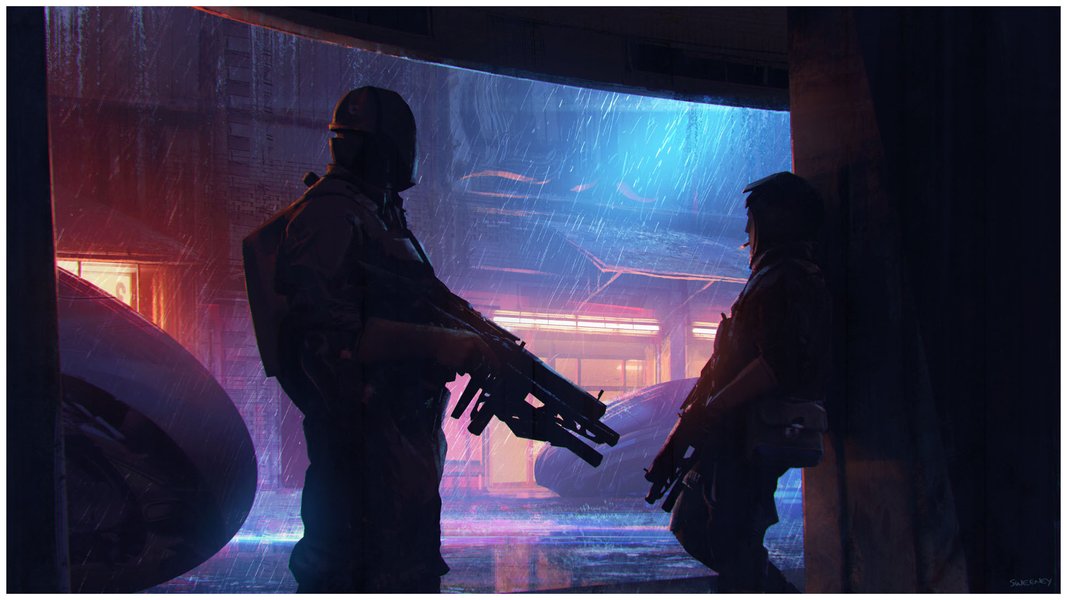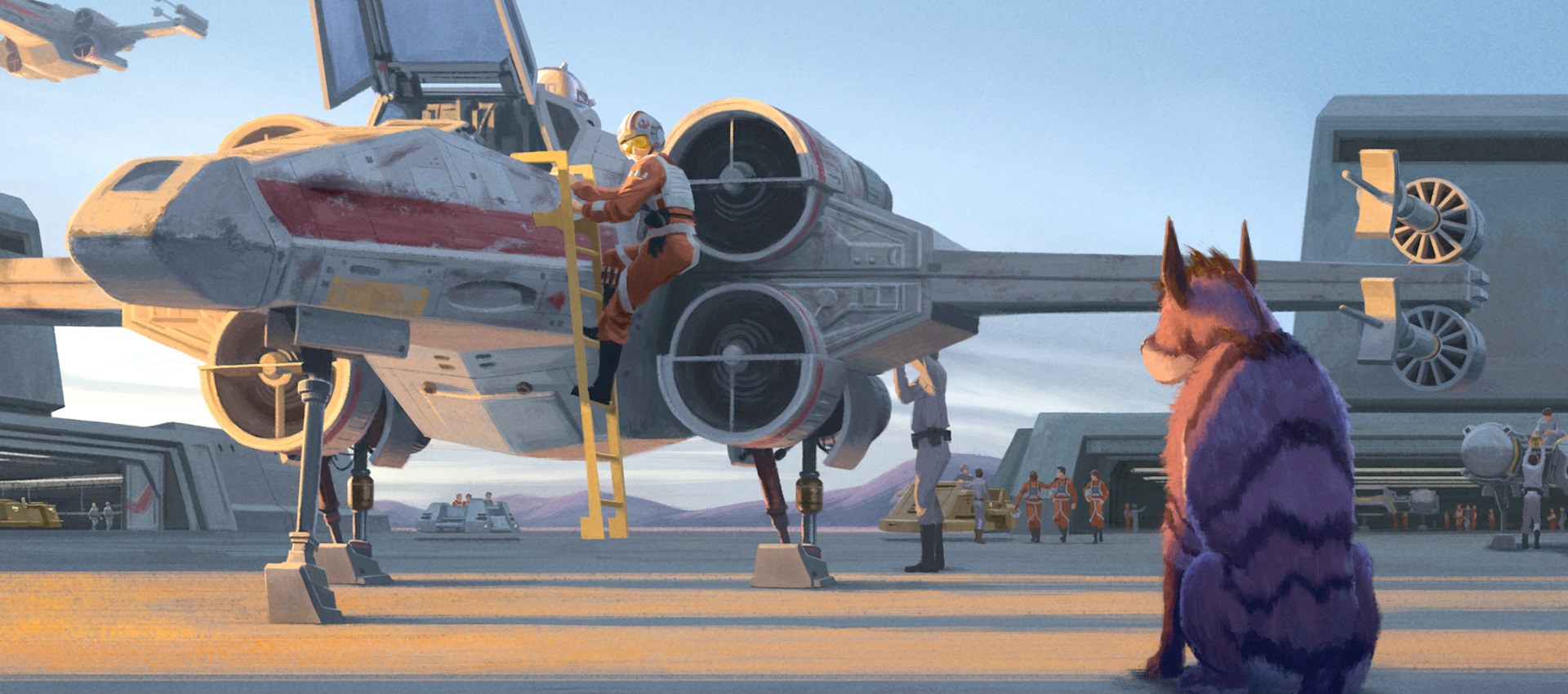 Unleashing your creative potential

Concept Artist and Illustrator
Course Start: Jan 22, 2024
Anastasia is a freelance background painter, concept artist and illustrator passionate about environments, colour and light. During her career she has created art for computer games, projection mapping shows and animation, and is currently working as a Lead DMP Artist at Axis Studios where she has contributed to creation of multiple cinematics for Riot Games as a background artist and a 2D DMP team lead. Anastasia has also been working as a fundamentals teacher and mentor alongside her professional freelance work.
Instructor's Gallery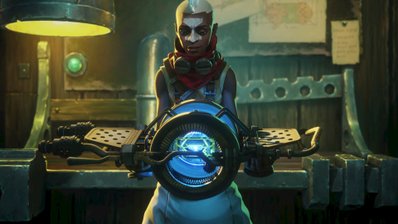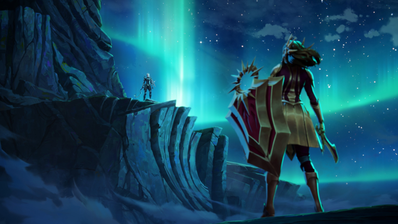 PRICING SCHEDULE
Even though our courses are the most affordable for the quality of education, these finance options allow you to focus on your goals instead of the barriers that keep you from reaching them.
Winter TERM REGISTRATION
Now Open
Oct 12, 2023 - Jan 29, 2024
COURSE BEGINS on Jan 22, 2024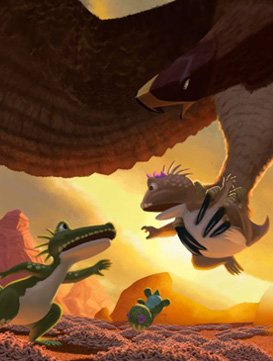 What makes this learning experience unique?
PERSONALIZED FEEDBACK
Receive personalized feedback on all assignments from the industry's top professionals.
LIFETIME ACCESS
Enjoy lifetime access to the spectrum of course content, including lectures, live Q&As, and feedback sessions.
CERTIFICATION
Show off your Certification of Completion when you turn in 80% of course assignments.
FLEXIBLE LEARNING
Learn anywhere, anytime, and at your own pace with flexible, online course scheduling.
Testimonials
Mauricio was awesome! He really engaged with us and answered every question that was asked – pretty amazing!
Sebastian
Really good mentorship and instruction from Mauricio.
James
The instructor is clearly passionate about his profession and he demonstrated his enthusiasm throughout the assignments. He always managed to bring out the best points in any of the students' work, improving them but preserving the student's initial idea.
Anouk
I learned a lot more about composition, not just how to place elements on a page but also how to use colour and lighting to direct the eye.
Peter

Need guidance? We're Here to Help.
We can help with admissions questions, portfolio review/course recommendations!
What are you interested in?