Build cultural, historical, and futuristic worlds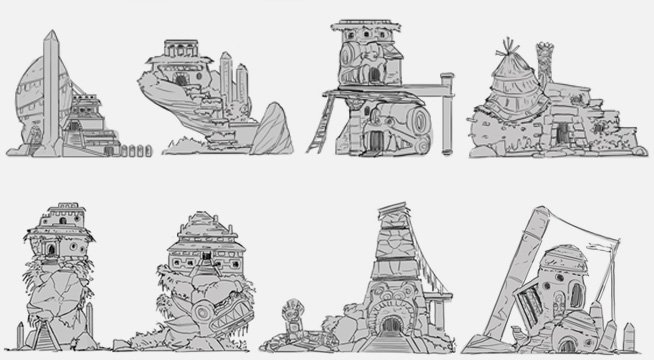 This is a project-based course during which students will weekly be given assignments found typically in the entertainment industry. Each week focuses on using different architectural styles and building mini projects from them that utilize a different design principle. We will start out simple, but by the end of the term students will have a thorough understanding of various architectures, core design principles, and many aspects of visual development such as production sketches, interior and exterior shots, environmental storytelling, as well as prop design and layout.
Students will come away not only as better designers but have a stronger sense of world cultures, understand how the production pipeline works, and see how visual development plays a role crafting meaningful designs that are used to sell an idea or product.
Registration Period
Jul 19, 2023 - Oct 09, 2023
Course Start
Oct 01, 2023
Assignment
Due each week. Expect to spend 8-10 hrs/wk viewing lectures, Q&A, and time on assignments.
PREREQUISITES
Environment Sketching and good digital painting skills; Perspective course, Fundamentals of Environment Design course; Foundation & Design Program recommended
MATERIALS
Photoshop/Wacom Tablet or Equivalent Recommended Texts: The Grammar of Architecture
The more you know, the better.
Week #1
Designing Ancient Architecture Through Silhouettes
Students will learn how to generate ideas in a quick and efficient manner and then push them further by adding basic forms and depth. This first week will also cover tips for presenting your sketches, expectations, and some strategies for solving design decisions through sketching. Learning the primitive shapes and how to manipulate them will be core skills utilized throughout the entire course. The demos will include: sketching basic architectural forms, arranging them, and the importance of clarity of form.
Developing a strong form language is most of the design process. Students will learn how to break silhouettes down into micro shapes. We will look at Greek and Roman architecture for examples then cover more about what exactly makes up a set of rules for form language. In addition, we will be taking these shapes and forms and learning how to efficiently arrange them to create successful designs. Form will always follow function, so we will discuss how to improve our designs through interesting motifs based on their function.
Week #3
Using Value Groups to Pitch our Asian Architectural Designs
By now we are well versed in creating dynamic architectural environment sketches and next we will cover how to add a value layer to really pitch the concept. We will be covering different Asian styles, what purpose their buildings have, and what we can take away from that to create authentic sketches to use in our value practice. These are complex forms that make up most shapes of architecture, so we will learn to turn these production sketches into mood and atmosphere sketches in a quick and simple manner.
Week #4
Looking at Medieval Architecture to Create Modular Tile Sets
Often as designers we are tasked to create vast cities and worlds. Social hierarchies, districts, and race tangibly vary these settings. There will be an overview of many different medieval architectural styles followed by a demonstration showcasing how to focus on materials and smaller details of larger shapes. These details will be based on the building's function or owner and will distinguish buildings from one another. We will also introduce the idea of sketching over 3D primitives to speed up the workflow and see how modular buildings are used to create vast scenes.
Week #5
Idea Amalgamation with Indian Architecture
Eventually we either want to or are required to put a spin on existing ideas, principles, designs, etc. This week we look at how the entertainment industry does this. What strategies we can employ to create our own worlds? First, we will do a bit of analyzing of Indian architecture, making note of their design motifs and shape language. We will then combine these identified design motifs and shape language with either a distant time period or a vastly different culture, to create a new original scene.
Week #6
Visual Development for Creating Fantasy Cityscapes
Renaissance architecture is a revival of classical architecture that features several additional elements. From the gothic style, as well as the use of semicircular arches, hemispherical domes, niches and aediculae replace the more complex proportional systems and irregular profiles of medieval buildings. This week we look at examples and see how we can take design elements from them to build our own fantasy cityscape. In addition, we will look at a few techniques to create a color palette for our city and integrate that into the shape designs.
Week #7
Designing a Modern Scene with Contextual Importance
In this week, students will be shown the importance of 3D in a concept art and visual development workflow and how it can be used in a modular way to quickly create architecture that is unified and repeatable. The demonstration itself consists of a variety of value sketches to nail down some ideas all the way to the course's first finished piece or production art. Along the way details are explained and reasoning is applied to having your idea transcend beyond design to world building.
Week #8
Futuristic Architecture
What type of future do you envision? This week we look at many examples of how the future can unfold and discuss strategies for creating new and exciting shapes to construct scenes with. This can be accomplished a number of ways, like taking design cues from everyday objects or designing through modular templates.
STUDENT GALLERY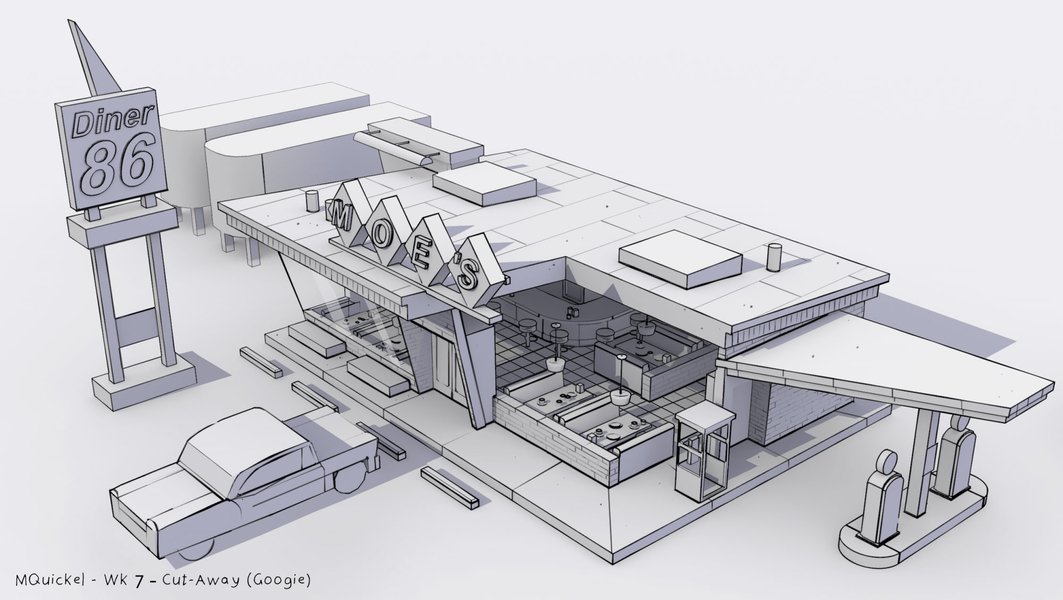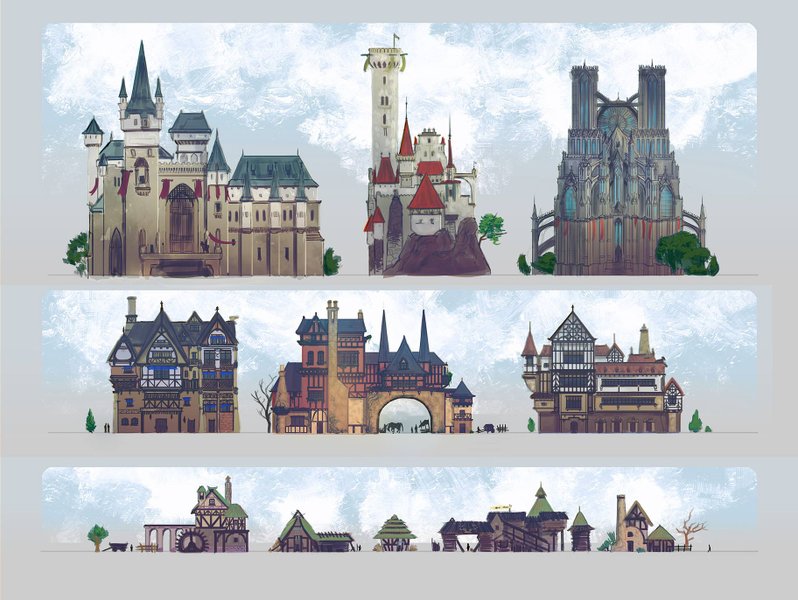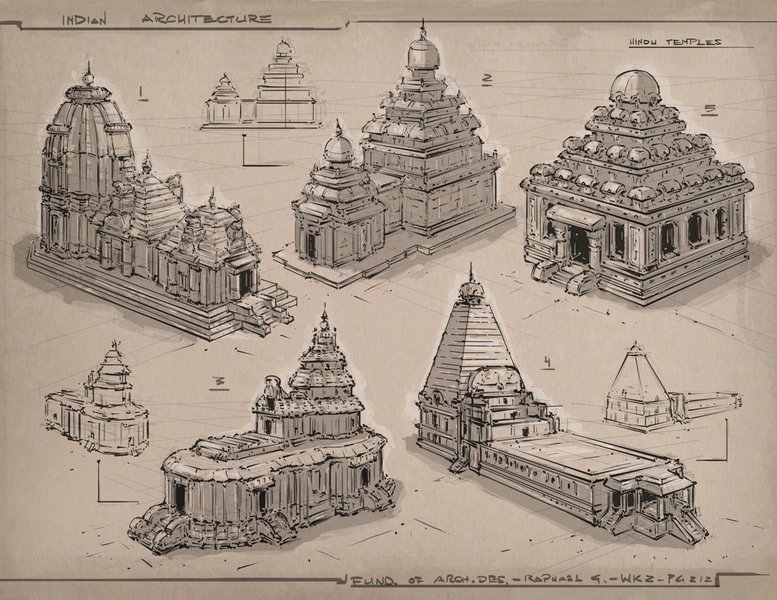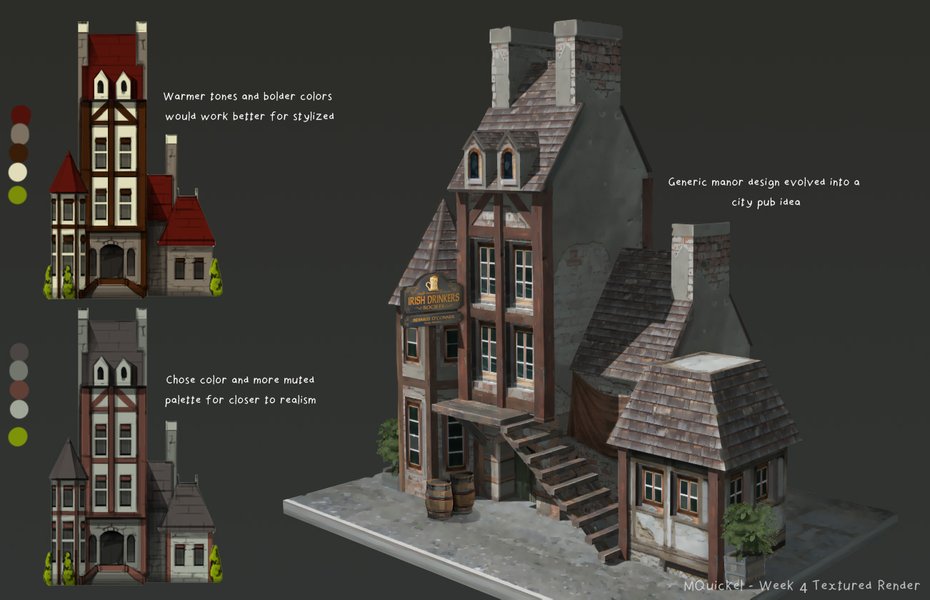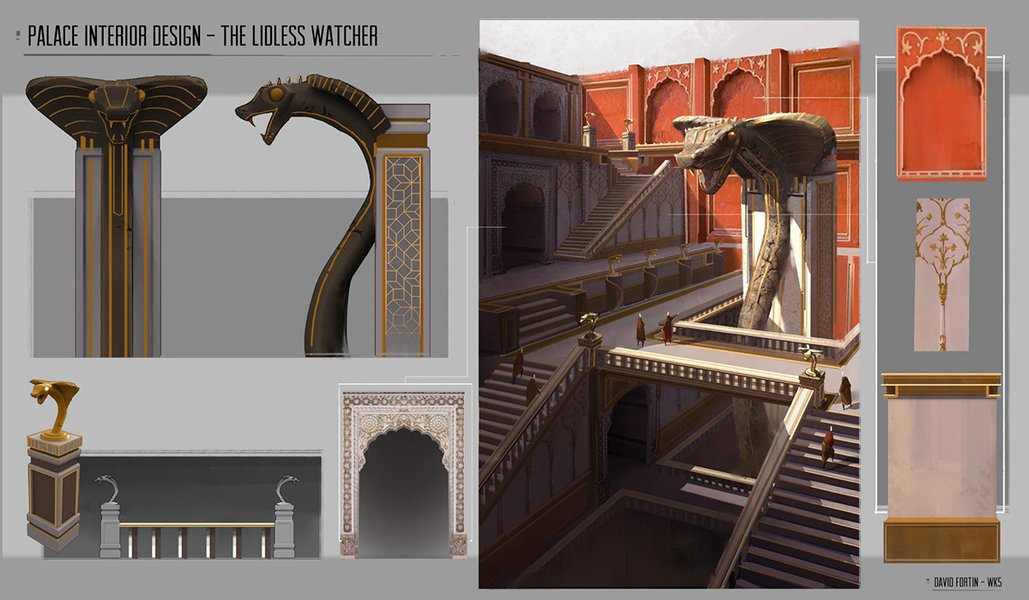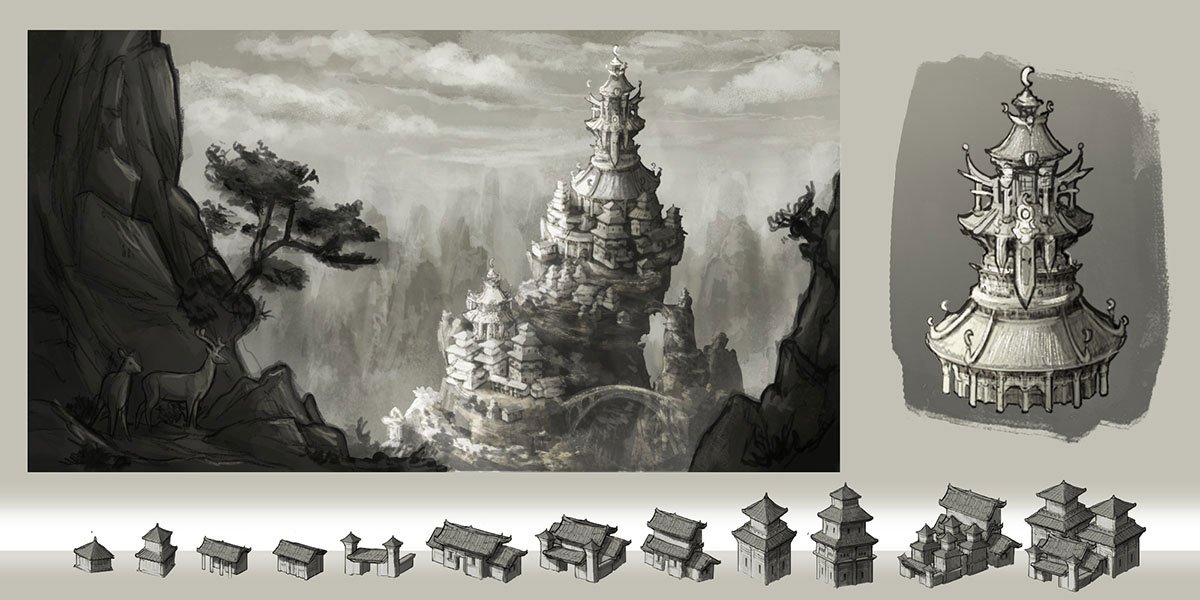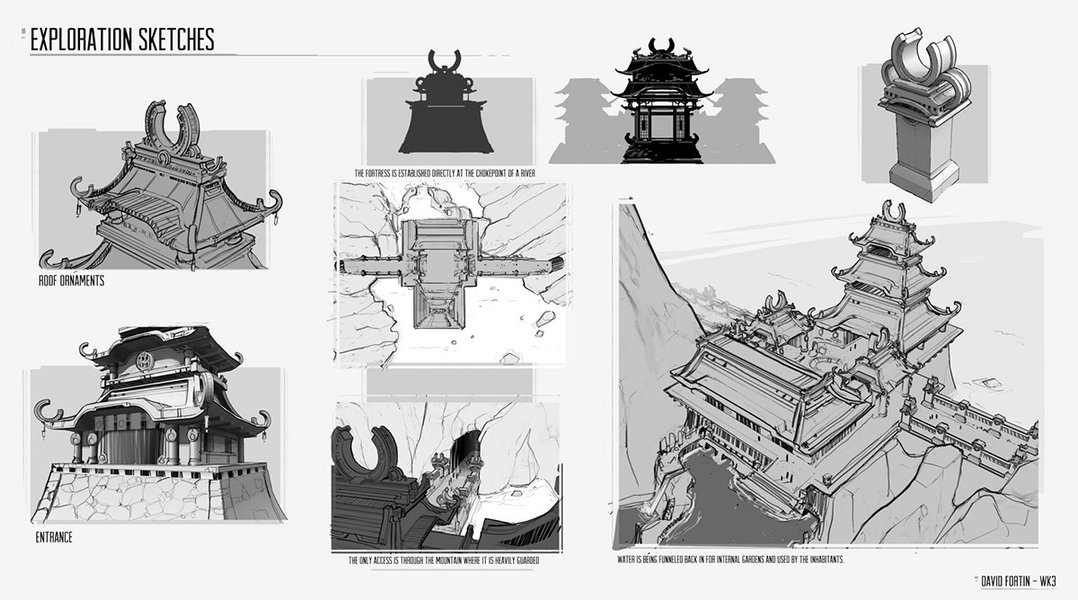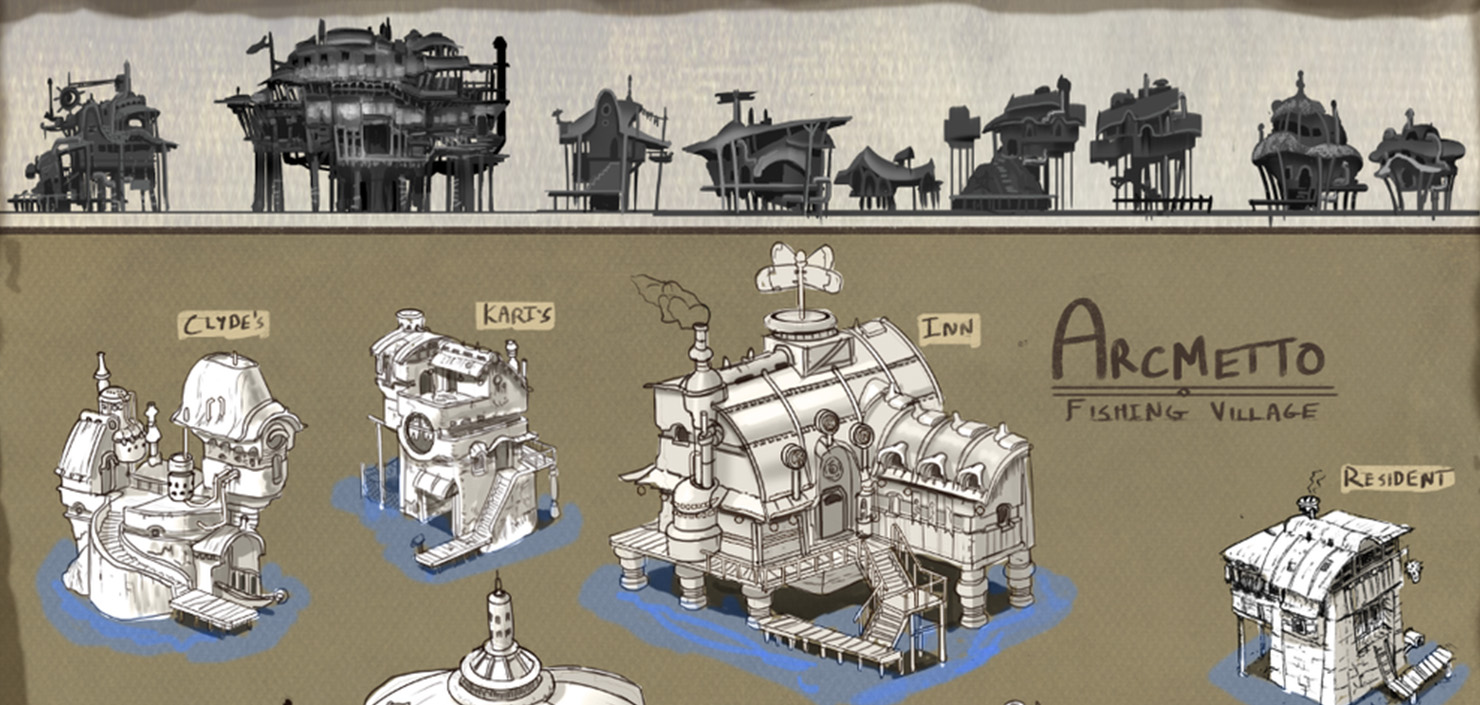 Unleashing your creative potential

Concept Artist and Illustrator
Course Start: Oct 01, 2023
Tyler Edlin is traditionally trained with a Bachelor of fine arts and certificate of illustration from The Art institute of Boston. Notably he has worked many indie projects like Fall From Heaven and the Therion Saga to the larger productions of Tinkerbells Fairies from Disney Interactive and Chivalry: Medieval Warefare from TornBanner studios. Tyler has worked with studios including Disney Interactive, Hitpoint Studios, Studio Virty's, Fantasy Flight, Paizo Publishing, StarDock Industries, Tornbanner Studios, and Activision.
Instructor's Gallery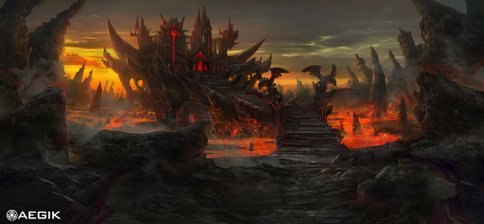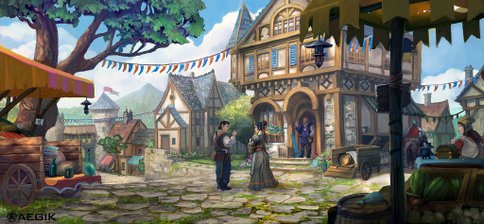 PRICING SCHEDULE
Even though our courses are the most affordable for the quality of education, these finance options allow you to focus on your goals instead of the barriers that keep you from reaching them.
Fall TERM REGISTRATION
Now Open
Jul 19, 2023 - Oct 09, 2023
COURSE BEGINS on Oct 01, 2023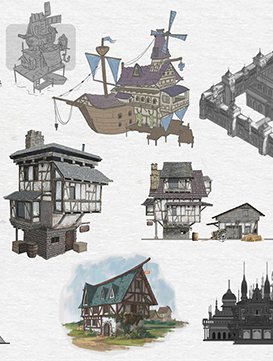 What makes this learning experience unique?
PERSONALIZED FEEDBACK
Receive personalized feedback on all assignments from the industry's top professionals.
LIFETIME ACCESS
Enjoy lifetime access to the spectrum of course content, including lectures, live Q&As, and feedback sessions.
CERTIFICATION
Show off your Certification of Completion when you turn in 80% of course assignments.
FLEXIBLE LEARNING
Learn anywhere, anytime, and at your own pace with flexible, online course scheduling.
Testimonials
Patient and considerate, Tyler did an amazing job at letting me realize my mistakes and using them as steps to better understanding. His feedback made me want to improve and I was inspired to redo my past assignments while doing the one that would be due. All in all, a fantastic instructor whose lessons I'll remember!
Aromie
Best teacher I have ever had. Best class I have ever taken at CGMA.
Christopher
Hands down the coolest instructor I've had at CGMA. Super down-to-earth and funny guy. I loved the small history lessons of each architecture type. He really knows his stuff and he's really, really supportive of all the student's work. Amazing guy and great course!
Allan
He was a fantastic teacher during the entire course!
Akos
Very clear and very informative. A lot of information to study from.
Arthur
Need guidance? We're Here to Help.
We can help with admissions questions, portfolio review/course recommendations!
What are you interested in?