Research and reference for believable design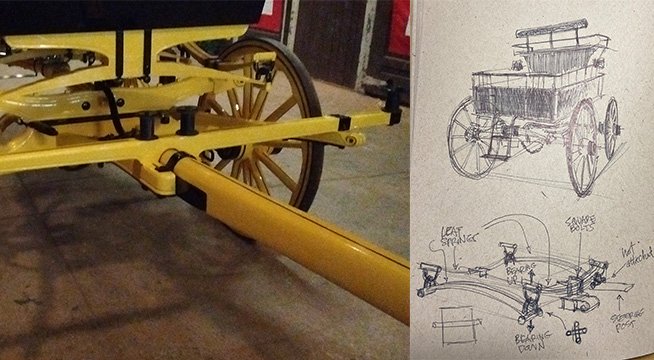 Research and the use of reference is one of the most important tools in the visual artist's toolbox. In this course, improve your drawing, improve your knowledge of architecture, art, anatomy, objects and their place in history, geography and science, and bring that knowledge to your design process. This Course is offered at the introductory price of $699.
Registration Period
Oct 12, 2023 - Jan 29, 2024
Course Start
Jan 23, 2024
Assignment
Deadlines each week
PREREQUISITES
sketching, observation drawing, construction drawing, rendering light and form, good observation skills, an interest in objects props and environments, interest in history, geography, applied arts
MATERIALS
Pencils, Markers, Sketchbook good for dry and wet media* | Photoshop, Tablet | *Note: Please see syllabus for full list of materials
The more you know, the better.
An overall introduction to the history and philosophy of research in art, as it is used in entertainment design | Drawing aids through the years | Good and bad sources of reference | A demo to illustrate these points
Week #2
Basic Drawing and Basic Ref
Examination of the appropriate drawing "styles" when working from reference: strict observational drawing – keeping accurate proportions, isolating important information vs. interpretive approaches – construction drawing, exaggeration, caricature
Week #3
Taking it Farther
Taking both drawing and research a step further! Doing the finished art, use of line quality, rendering form and texture, use of ref in this; ramping up the hunt for good reference: going farther than the first page of Google!
Week #4
From Life - Part 1
Advantages of working from the "Real Thing" – details that are revealed by closer study, ability to observe from any angle, advantages of controlled conditions ( studio lighting, placing subject in an environment, use a model)
Week #5
From Life -Part 2
Go on a Field Trip! gathering reference via visit to gallery, museum, locations, reenactment, etc. Learn more and interpret better via direct observation and if possible, participation!
Look closer, study smaller objects, add decoration, texture, graphics, signage, increase the works' believability
Week #7
Doing it with Style
Review of historic art styling. using it as a springboard to design. Using style for simplification, reduction of detail, but making it look "right"!
What have we learned? How do we retain the info? good habits for the studio and the brain – organizing and knowing where to get it again, continuing the hunt in your artistic journey
STUDENT GALLERY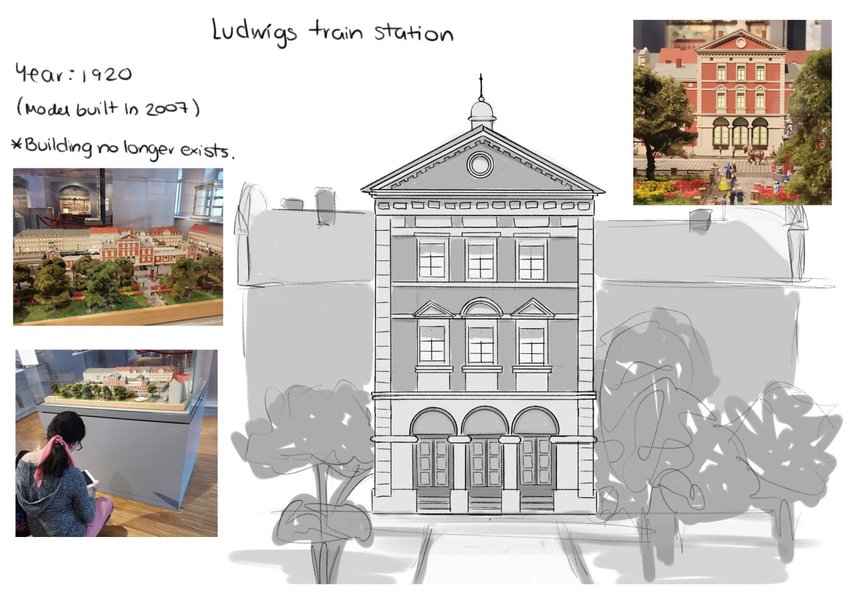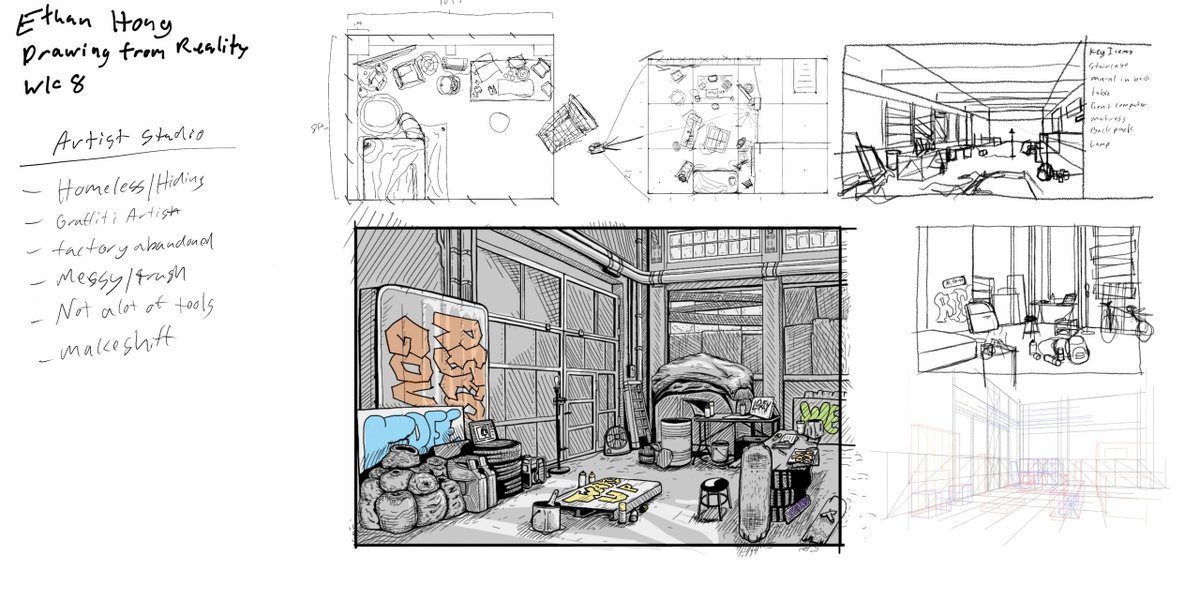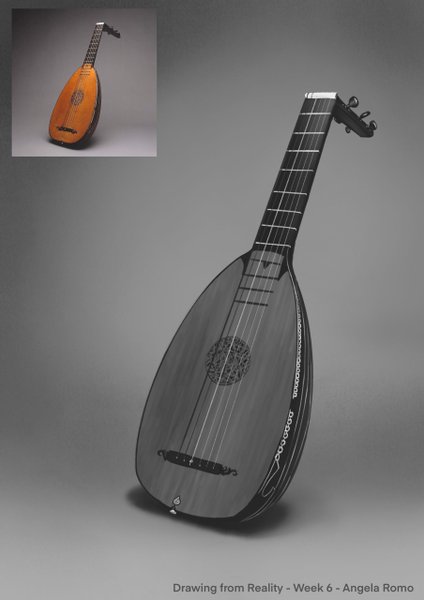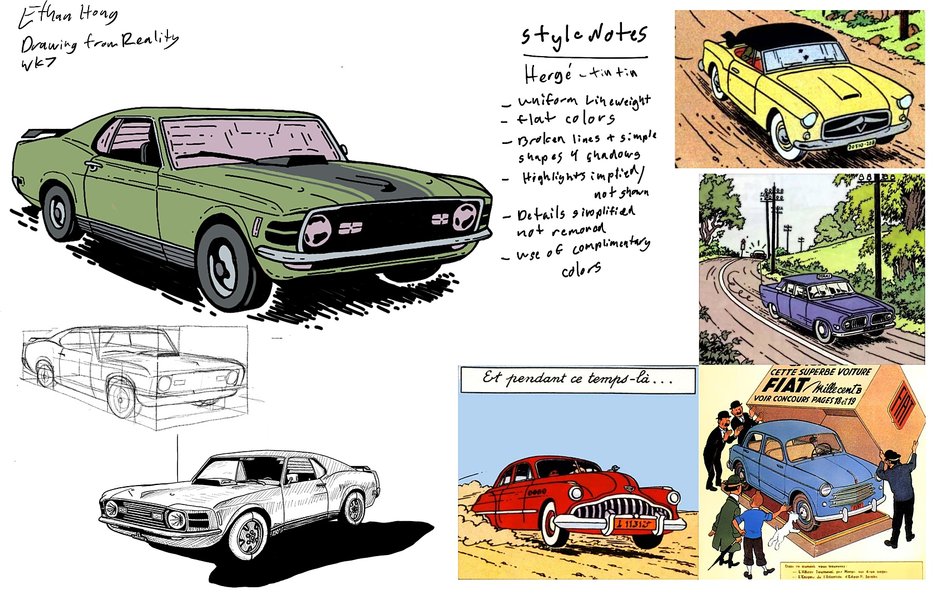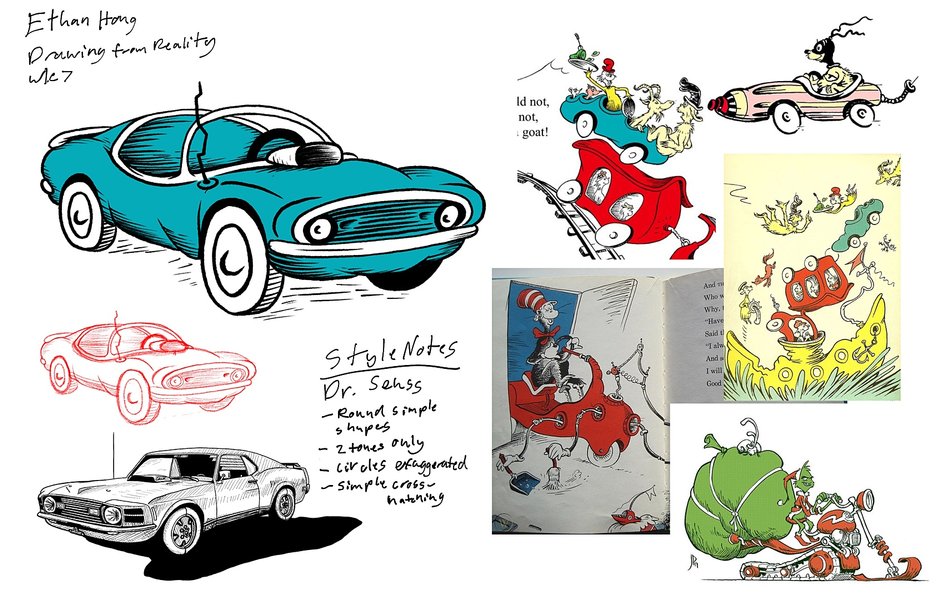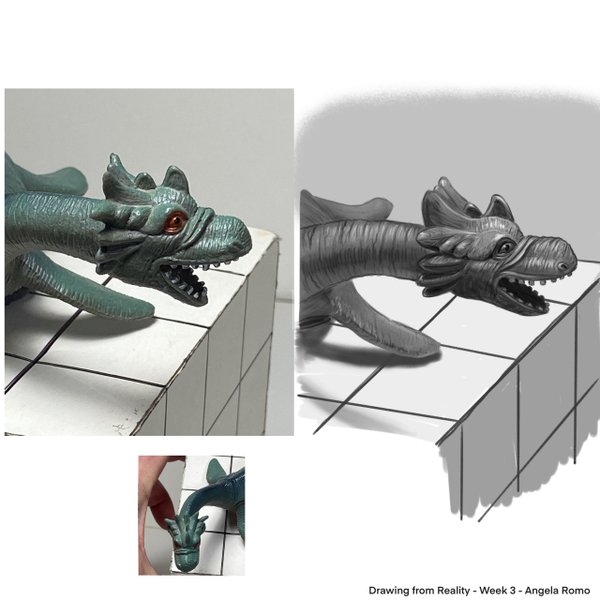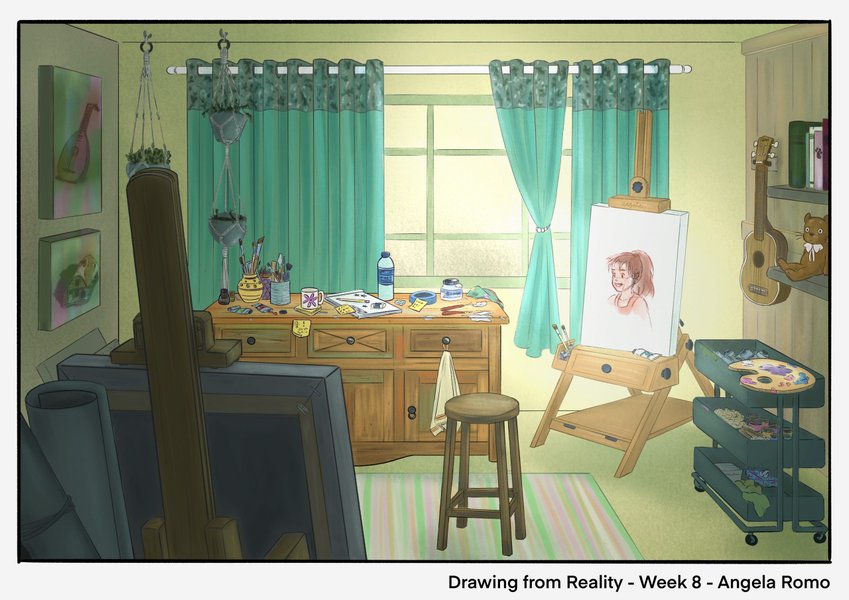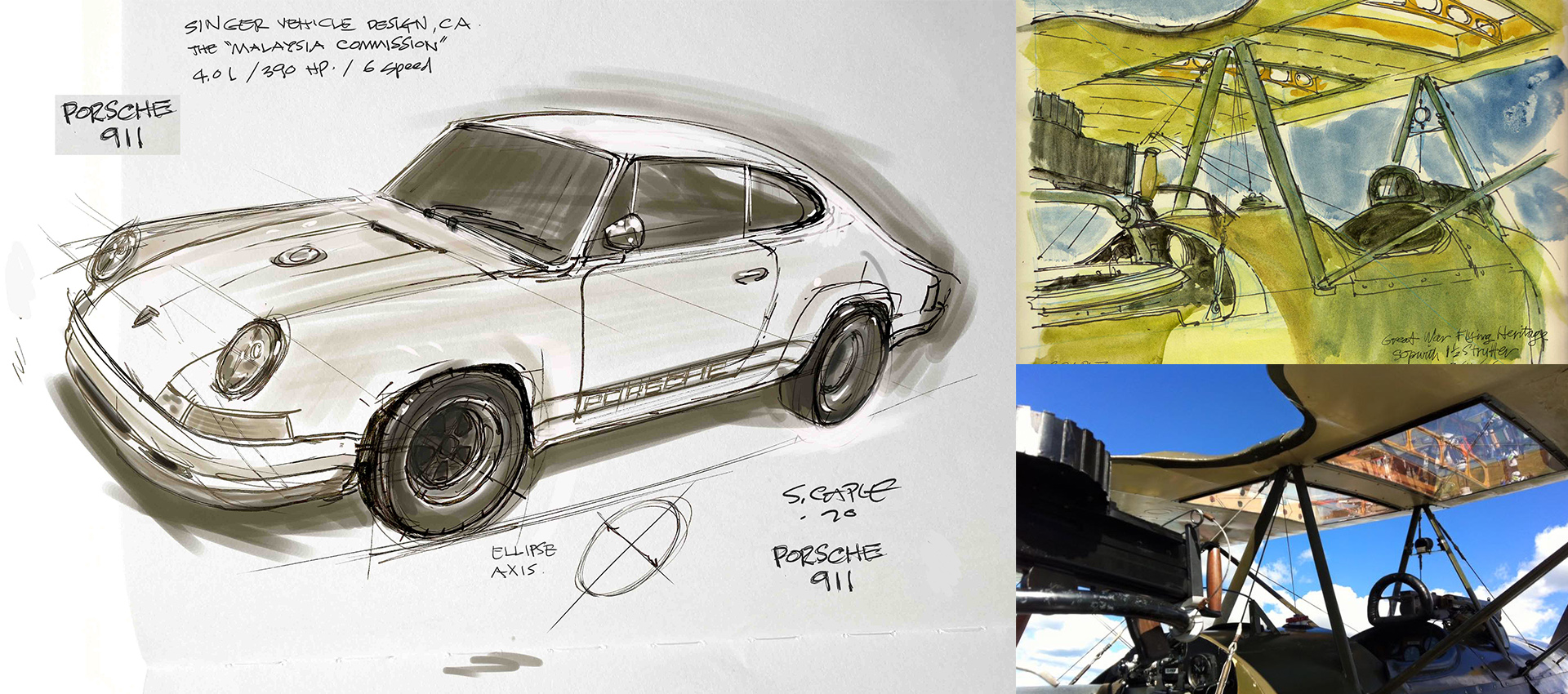 Bringing out the best in talent

Production Designer
Course Start: Jan 23, 2024
Scott Caple has been working in the animation industry for 30 plus years as a designer, layout, and story artist for such companies as Lucasfilm, Don Bluth Productions, Disney, Pixar, Blue Sky, SPA among others, with credits including: Klaus, The Little Prince, The Incredibles, The Hunchback of Notre Dame, The Legend of Mulan, Tarzan, Fantasia 2000, Atlantis: The Lost Continent, All Dogs Go to Heaven, Inspector Gadget, Cadillacs and Dinosaurs, Raiders of the Lost Ark, Star Trek II, plus game design for THQ for The Incredibles, The Incredibles:Rise of the Underminer, Ratatouille, and Wall-E, The Little Prince.

Other interests lean to such as calligraphy, painting, drawing, modelmaking, history and many things that require a lifetime to even begin to learn - sailing, fencing, arms and armour, movies, not to mention all these new things being served up by our digital age. In all of this he has learned that good reference is indispensable to creating good art.
Instructor's Gallery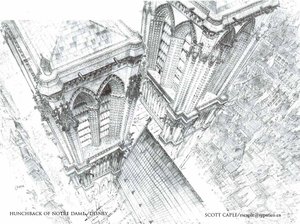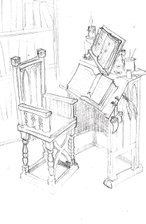 PRICING SCHEDULE
Even though our courses are the most affordable for the quality of education, these finance options allow you to focus on your goals instead of the barriers that keep you from reaching them.
Winter TERM REGISTRATION
Now Open
Oct 12, 2023 - Jan 29, 2024
COURSE BEGINS on Jan 23, 2024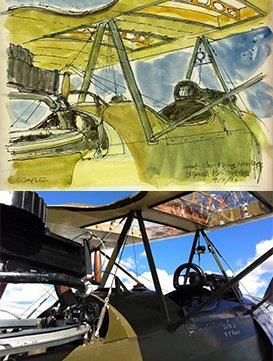 What makes this learning experience unique?
PERSONALIZED FEEDBACK
Receive personalized feedback on all assignments from the industry's top professionals.
LIFETIME ACCESS
Enjoy lifetime access to the spectrum of course content, including lectures, live Q&As, and feedback sessions.
CERTIFICATION
Show off your Certification of Completion when you turn in 80% of course assignments.
FLEXIBLE LEARNING
Learn anywhere, anytime, and at your own pace with flexible, online course scheduling.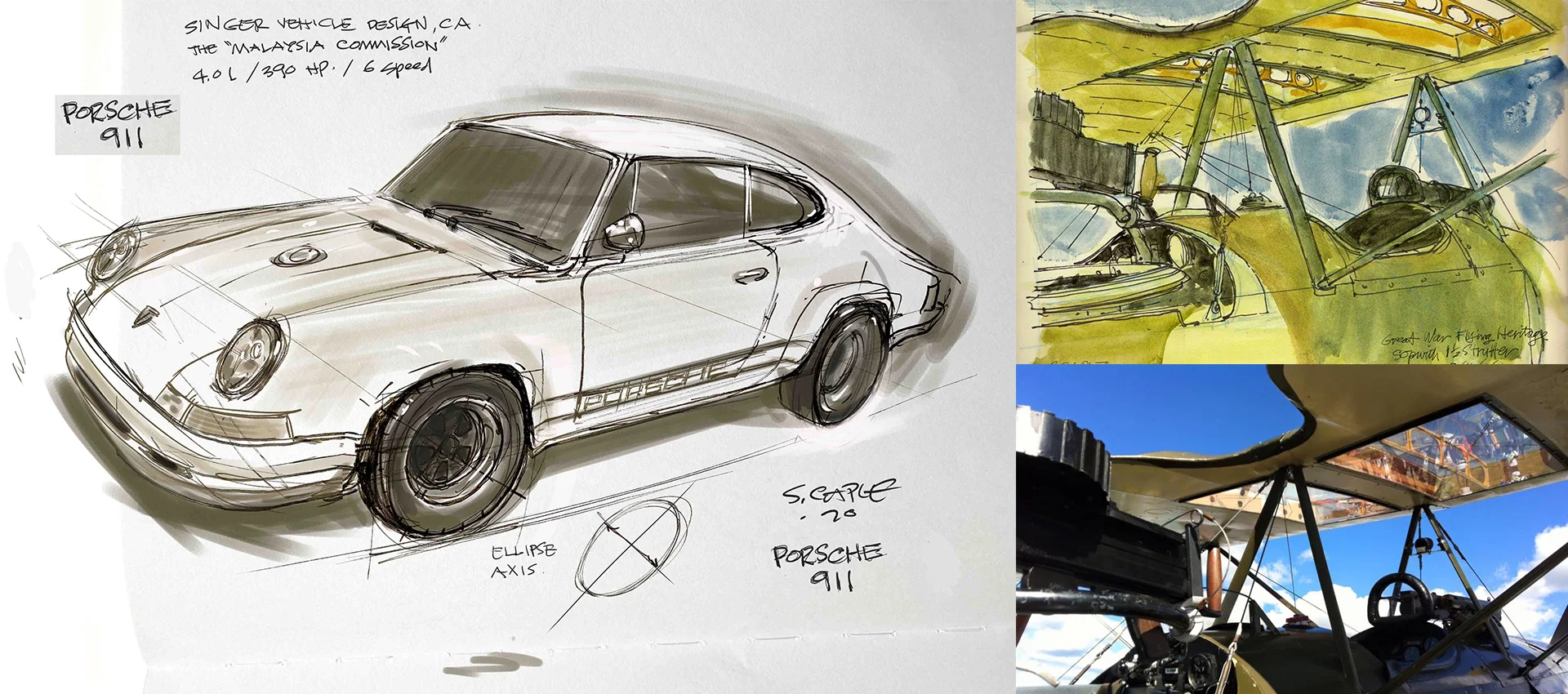 Need guidance? We're Here to Help.
We can help with admissions questions, portfolio review/course recommendations!
What are you interested in?